Samsung has been giving out lots of devices this season and they are not done yet. The #MakeItGrandNG contest brings another opportunity to win one cool Galaxy Grand Prime+ smartphone weekly.
How to win:
Share your 5-year plan/future projections and upload a picture to represent it using the hashtag #MakeItGrandNG.
Tag us on Facebook @samsungmobilenigeria.
The most compelling and realistic plan wins. Winners will be selected weekly from 2nd January to 30th 2017.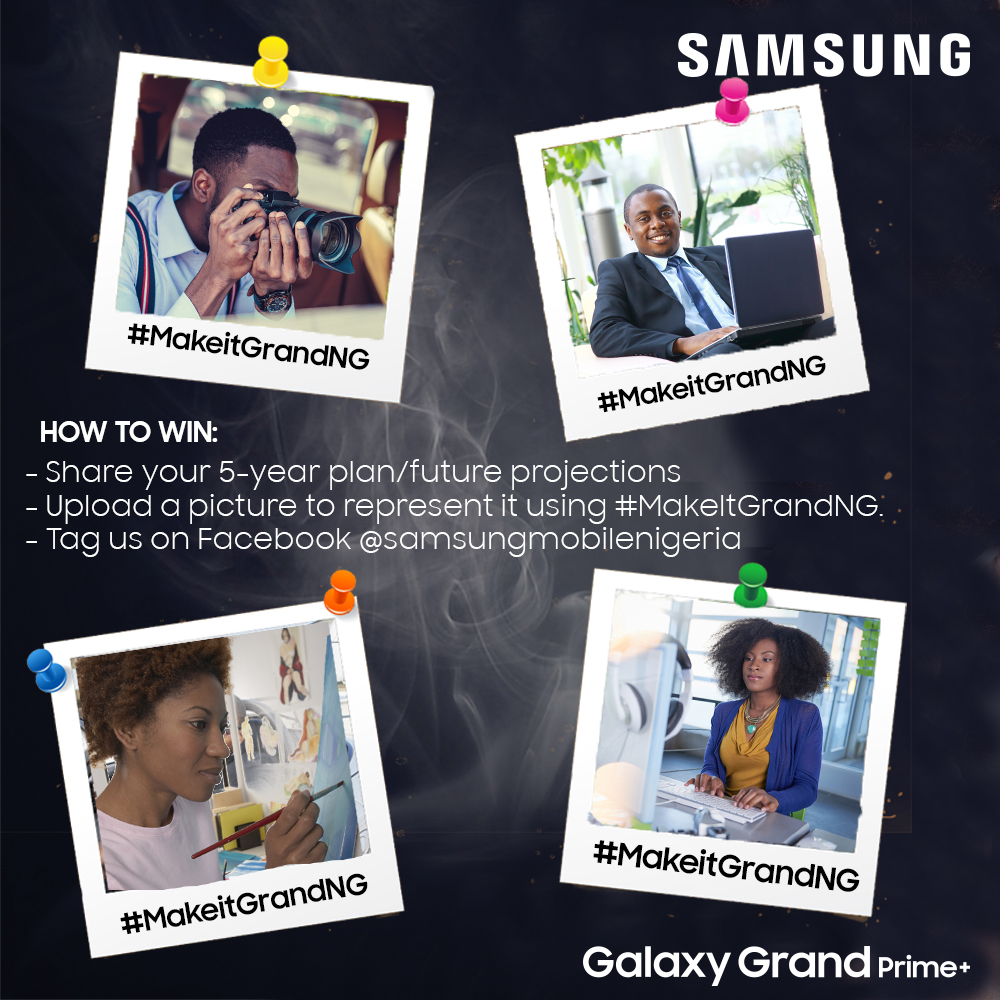 Besides the smartphone giveaway, this activity is also aimed at helping you take more conscious steps in planning and tracking your aspirations and achievements in the New Year.
So go "Like" Samsung Mobile Nigeria on Facebook (www.facebook.com/samsungmobilenigeria) to join in the fun. Terms and conditions apply.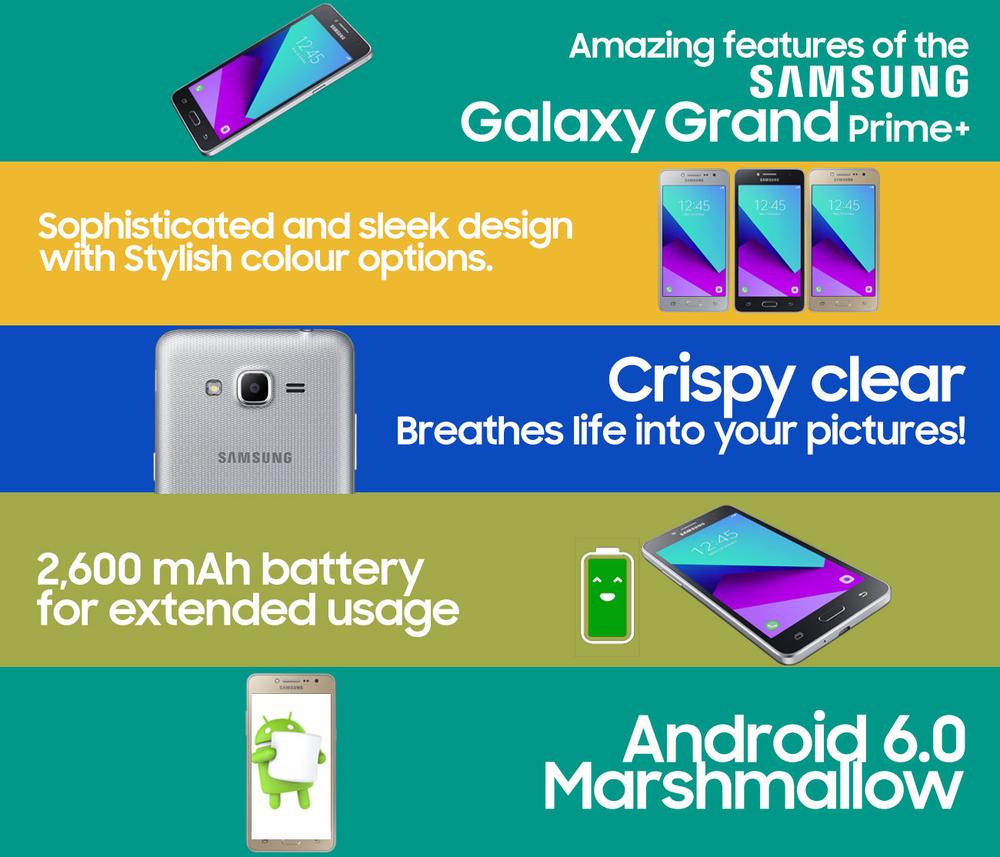 The Galaxy Grand Prime+ is the Smartphone designed with sophisticated and aspirational people in mind, to help them achieve their big dreams and set new goals.
Building on the sleek design of its predecessor, the Galaxy Grand Prime+ is one of the most stylish phones around. Its lightweight body fits comfortably in your hand, while the non-slip pattern on the back of the device ensures a firm grip.
The Galaxy Grand Prime+ is the perfect combination of practicality and style.
You can learn more about the Galaxy Grand Prime Plus from the Samsung Experience Store http://bit.ly/OnlineSES.
__________________________________________________________________
Sponsored Content