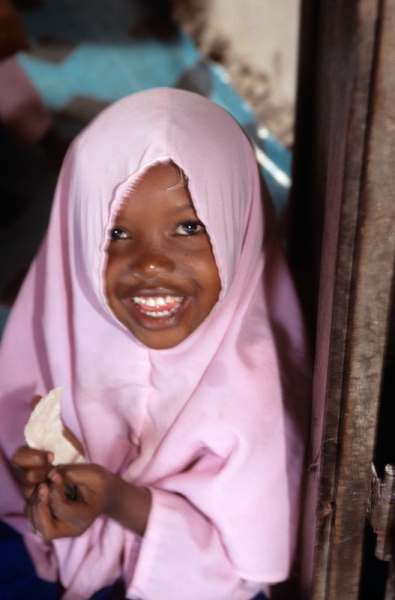 The Court of Appeal, Lagos, on Tuesday struck out an application by the Lagos State Government seeking an injunction to suspend the use of Hijab by Muslim female pupils in public schools in the state.
Hijab is a veil worn by Muslim women beyond the ages of puberty, which covers the head and chest.
The Lagos State Government had in 2013, placed a ban on the use of hijab in schools, on the grounds that it did not conform with approved school uniform for students.
In reaction, two female students had in 2014, filed a suit under the aegis of the the Muslim Society of Nigeria (MSSN), challenging the ban as been an infringement on their rights to freedom of thought and religion.
The trial judge, Justice Modupe Onyeabor of the Ikeja High Court, had in her judgment, dismissed the suit on the grounds that the ban did not constitute a rights infringement.
The judge had held that the prohibition of Hijab over school uniforms within and outside the premises of public schools was not discriminatory.
Dissatisfied with the lower court's verdict, the students had filed an appeal, and urged the appellate court to upturn the lower court's decision.
In a lead judgment delivered on July 21, 2016, the appellate court presided by Justice Gumel held that the use of Hijab was an Islamic injunction and also an act of worship.
The judge further held that it will constitute a violation of the appellants' rights to stop them from wearing hijab in public schools.
The appellate court had consequently upturned the lower court's judgment and upheld the appeal.
Meanwhile, on Tuesday, the appellate court struck out an application by the State seeking an injunction to restrain the use of hijab by students.
A three-man panel of the court comprising Justices M. L. Garba (presiding), J. S. Ikyegh and U. Ogakwu, arrived at the decision following a pending appeal by the State at the Supreme Court.
When the case was called, Counsel to the state, Hameed Oyenuga, informed the court that the injunction was applied for before the state appealed the judgment at the Supreme Court.
He, therefore, applied that the said application be transmitted to the Supreme Court so that it could be heard alongside the appeal.
"We are asking that the application be forwarded or transmitted to the Supreme Court; we have forwarded our return argument to the Supreme Court, but we are yet to ascertain whether it has been entered," he said.
Counsel for the first, second and third respondents, H. T. Fajimite, did not object.
In its views, the court agreed that the Supreme Court should hear the application, but observed that for that to happen, the application had to be withdrawn or struck out at the appellate court.
The court held that since an appeal had been entered at the Supreme Court, the appropriate procedure was to strike out the application.
The court accordingly struck out the application.