Nigeria's Leading Online Travel Company Wakanow set to expand Commercial Operations to the UK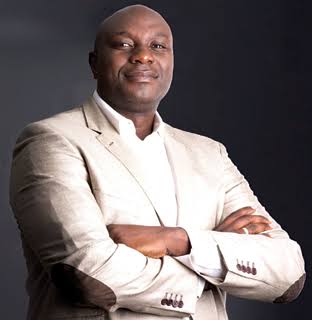 Wakanow, Africa's fast-rising tourism giant and Nigeria's No.1 online travel company has announced plans to formally launch commercial operations in the UK as part of her efforts for global expansion and in a bid to consolidate their foray into Europe. The announcement is coming barely months after it launched DestinationsAfrica(R), a global booking platform that aggregates the best of African packaged holidays from over 23 African countries.
Wakanow, which already operates commercial offices in Nigeria and Ghana as well as service outlets in Dubai and the UK, will launch its office in the UK, showcasing a cutting-edge booking portal that will offer flights and hotel bookings and transfers/protocol services, for intra-Europe travel as well as for outbound travel into Africa. The office will make its debut in Surrey, London.
The UK booking portal will ride on the crest of Wakanow's well-tested innovative technologies and service excellence to extend the traditional African warm welcome to millions of travelers looking for efficient and well-priced travel packages into and around Africa and Europe.
Speaking ahead of the launch which is slated for March this year, Founder and Group Managing Director of Wakanow, Obinna Ekezie, said the new addition to the fast-growing travel brand would allow the company to serve the European markets and demonstrate its capacity to compete favorably on the global stage. He explained that currently, a good number of bookings on the Wakanow Nigeria booking portal, were coming from the UK and other countries outside of Nigeria, so, it was a natural progression for Wakanow to cater for this market.
In his words, "We are delighted about the forthcoming launch of Wakanow UK, and this excitement stems from our conviction that this addition has the capacity to offer something different to the European market when it comes to travelling into Africa. Our protocol services into Africa is built on very strong relationships and will ensure our prospective customers get the most hitch-free and hassle-free movement in and out of the continent. Wakanow has horned her skills in African travel over the last 8 years and will bring that to bear in not only offering best-priced deals but making sure that her interactions with these travelers will deliver a more positive narrative for African businesses.
He further stated that "Not only are we going to replicate the same excellent customer service for which the Wakanow brand is known for, but we are also going to take the lead in expanding the frontiers of travel and driving significant traffic to Africa through our broad mix of custom-fit and themed vacation offerings available on our DestinationsAfrica platform. We will leverage our vast knowledge of the African space and her wealth of untapped destinations to create exclusive travel products that offer fresh and incredible experiences for our customers.
The Wakanow UK launch will herald the opening of several other Wakanow offices across Africa, with Wakanow Kenya and Wakanow South Africa already under way. Riding on the back of advanced technology, Wakanow will "switch on" her online booking portals in 6 other African countries including Uganda, Rwanda, Senegal, Ivory Coast and Tanzania. Other countries include Dubai and the US.
Wakanow is a rising star on the African Tourism scene and Nigeria's No. 1 travel booking company. Wakanow has won many awards including the Tony Elumelu's fastest rising company awards, a host of Industry led Awards and more recently, the CNBC Business Leader of the Year Award which went to the Founder and Managing Director, Obinna Ekezie. Wakanow has strong affiliations with hundreds of Hotels and Airlines globally and has facilitated over 800,000 travel bookings since inception in 2008. Leveraging heavily on technology and accelerated customer service models, Wakanow is rapidly changing the face of travel in Africa
————————————————————————————————————————————–
Sponsored Content