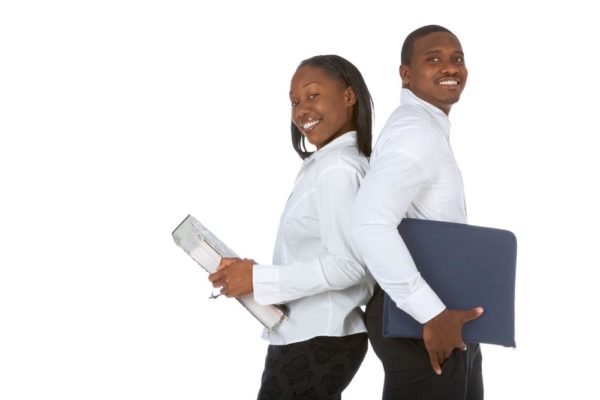 As I sat in front of my prospective employer, my mind wandered. I took a long walk back in time, way back to the gruesome 400L course; Extentialism. Dr. Folorunsho shouted on how the course would benefit us on our jobs when we eventually graduated. In that cramped cell of a classroom, we wrote  everything he said like our lives depended on it. Our lives did depend on it back then.
My potential employer cleared his throat and transported me back to earth. I stared at him while he in turn stared at my CV. My CV had all these glorious experiences and recommendations which I didn't reflect. He asked me simple questions any graduate should be able to answer and I was lost…as lost as I was in existentialism class. Needless to say, I didn't get the job.
This happened some five years ago, way back when I was still young and naïve, when I thought my certificate could suffice for experience and would fetch me gold. My story took a turn for the better when I swapped finishing school for finishing schools.
Finishing school is a huge accomplishment for Nigerian youth. Having any school accept you into their programme meant that for the next four or five years, your life had been mapped out i.e Gain admission-Study hard-Pass my exams-Graduate-Serve-Job hunt. This just seems like the grand order of life. "Finishing school will make me more eligible for the workplace"; this thought is what drives youths to finish school. Sadly, as I realized, after a year or two, this was not entirely true.
After a series of failed interviews, I swallowed my pride as one who had finished school and went to a finishing school. I kept wondering what these schools could teach me after four years in the university. FOUR years! What could they possibly teach me?!  As baked as I thought I was, I realized I had a long way to go. I had to unlearn, relearn and learn some more. More striking was the fact that I wasn't better because I had a degree but because I knew and did what needed to be known and done.
Finishing schools, as the name connotes, are schools that are supposed to refine an individual; make such an individual better suited for the world of work. However, in this part of the world; the reverse is the case.!!! Because finishing school is of little or no value, finishing schools redefine rather than refine.
As I pen down my story, I can't help but imagine how my life would have played out if I had enrolled for a finishing school immediately I finished school. Not to undermine finishing school; it has its own merits(such as demonstrating that an individual can be focused on a goal for four years) which sadly is negligible when compared to finishing schools.
Finishing school will always be a major accomplishment for the average youth, but will be irrelevant in the long run if they do not develop competencies required to succeed in the world of work which ultimately make finishing schools a must-consider.
Photo Credit: Mocker | Dreamstime.com