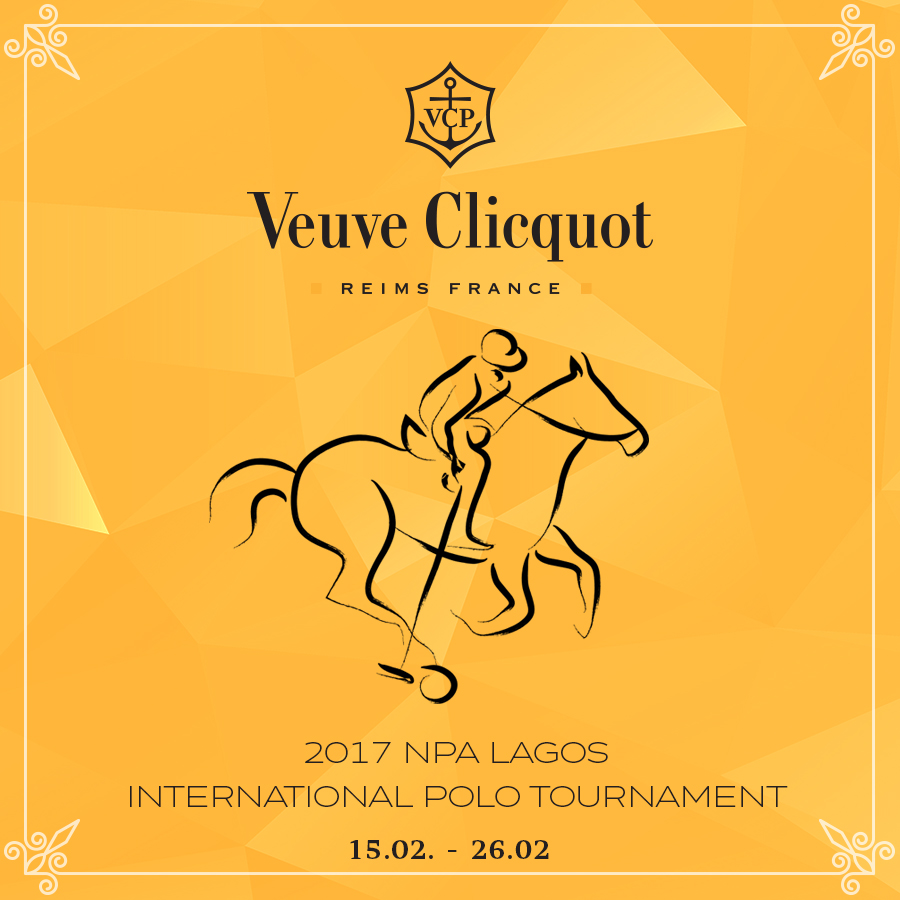 Polo season is back ! All roads lead to the grounds of Lagos Polo Club, Awolowo
road, Ikoyi, Nigeria's premier club, as the 2017 Lagos International Polo Tournament commences.
The annual event, organized to celebrate this Sport of Kings attracts enthusiasts
from all walks of life to participate in and witness a world-class tournament
which sees professional players from across Nigeria and around the world
compete to be crowned champions.
The trendy champagne brand, Veuve Clicquot will for the 5th year running,
partner with this prestigious tournament by bringing that luxury and chic
experience it is popularly known for. The Veuve Clicquot VIP Lounge is as usual,
the most sought-after section by an event that will see all the most esteemed guests and the crème de la crème of the society treated to chilled flutes of this very fine champagne.
Its rewarding and worthwhile experience is guaranteed for all attendees and nothing captures this commitment like the remark below, by Emmanuelle Baroux, Moet Hennessy Champagne Brand Manager, during the tournament in 2016:
"Veuve Clicquot is proud to be once again part of the International Lagos Polo Tournament and to continue building a long lasting tradition with Polo in Nigeria.

We are happy to enhance the Polo experience each year with our unique Veuve Clicquot twist and to fill our consumers with chic moments and new experiences with the brand."
In giving full expression to the above commitment again this year, the end result is that the elite enjoy an elaborate occasion for multiple outdoor high-level
networking opportunities among themselves, as well as the preservation of the exclusivity of the polo sport culture.
Prepare yourself for a So Clicquot moment !
#vcpoloclassic #vcpololagos
Find more information about Veuve Clicquot on www.veuve-clicquot.com
__________________________________________________________________
Sponsored Content