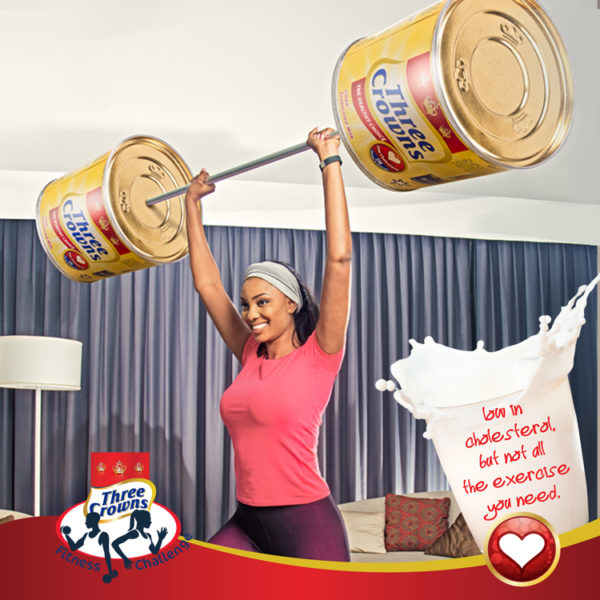 There are certain things you are sure to see every morning in a typical busy city in Nigeria. From the chants and screams of the local bus transportation systems to the rush of people from all walks of life. The unofficial Olympic record-breaking hawkers are not left out from the hustle and bustle of the early morning city life. Also recently, fitness enthusiasts have become familiar faces in this mix and if it was a morning of a public holiday, you would almost think a marathon is about to take place.
That's really not the case though, Nigerians are only increasingly beginning to see a need to keep fit and stay healthy and in typical Nigerian fashion, they are taking it with everything they have. So, even if it means joining the bandwagon for just for the sake of it or an actual need to keep fit, one thing is for sure, you're definitely doing your body some good.
Truth be told, you really cannot underestimate the positives of keeping fit and staying healthy; resistance to sickness, high metabolism, better physique, decreased stress, increased self-esteem and confidence, dare to say the list is almost inexhaustible.
And that's why Three Crowns Milk has dedicated itself to ensuring a healthy lifestyle amongst its consumers not only by its impressive low cholesterol level but also with its continuation of the 30 days Three Crowns Fitness Challenge.
The season 2 of the challenge is slated to commence on Wednesday, March 1st till Thursday, March 30th, 2017. It's a 30 days challenge with a personal coach, the amazing Shedams of Shedams Fitness Clinic who would post different interesting demo work-out videos and daily diet plan on Instagram, for you to replicate the videos and post on your personal IG page. Ensure that @3crownsmilk is tagged in your IG video.
Just like the previous season, we would also have Saturday cardio classes with our coach, Shedams. These sessions would take place in Lagos at different locations. So don't forget to keep a date with Shedams every Saturday in March 2017.
So head on to www.femininelounge.com/competition to sign up and of course, Three Crowns would be giving free weekly prizes and a fabulous bag of goodies at the end of the competition to the most consistent participants.
Don't be left out!
——————————————————————————————————————-
Sponsored Content