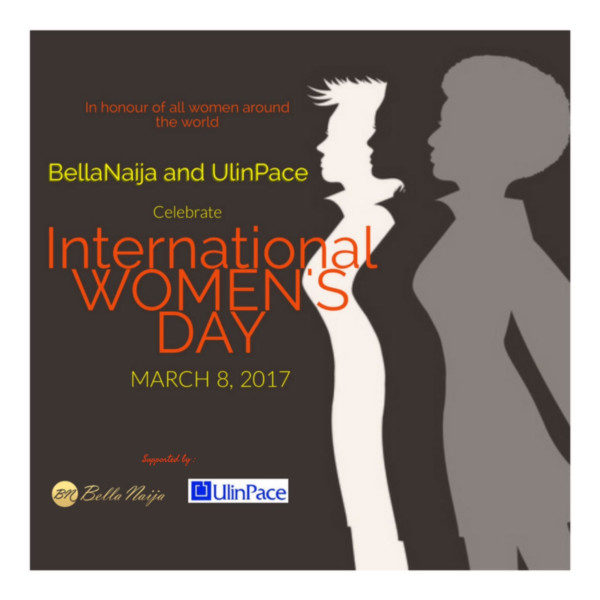 Nigerian women are indeed fearless, ambitious and entrepreneurial!
To celebrate International Women's Day this year, BellaNaija partnered with UlinPace to help a female BellaNaijarian register her business (company name for free).
We received several responses to the post calling on BellaNaijarian business women to tell us what BellaNaija.com means to them.
Read the winner's comment below: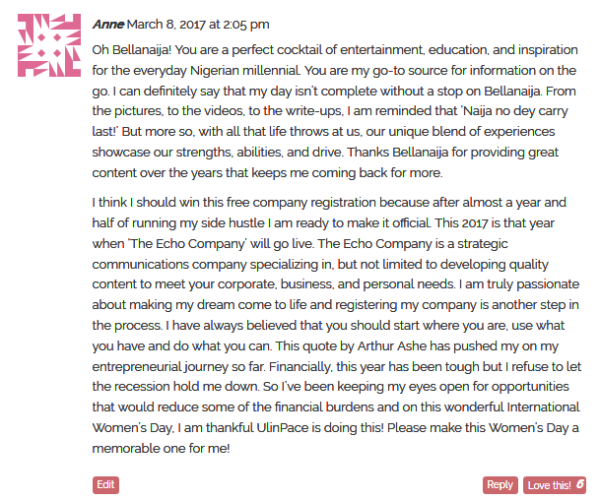 Stay glued to BellaNaija.com for more opportunities.