BellaNaija Style presents 'The Designer's Identity' for #HeinekenLFDWAW17: Post Imperial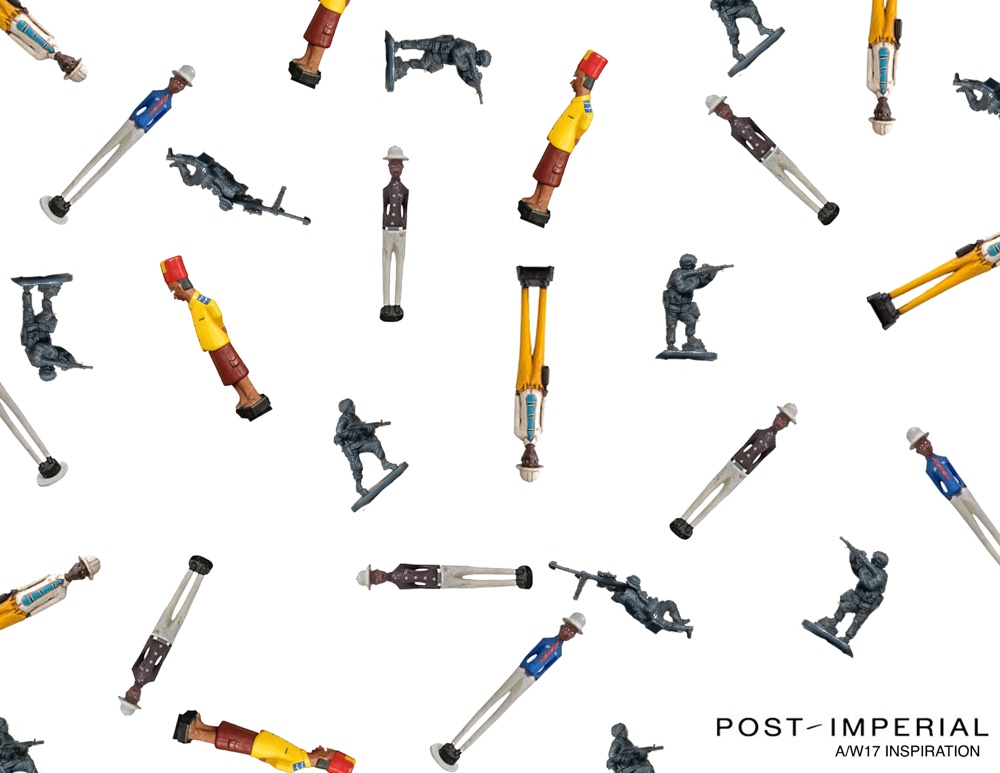 BN Style presents 'The Designer's Identity' for Heineken LFDW Autumn Winter '17 presentation at Red Door Gallery, titled Identity. See more information on the presentation here.
This BN Style series goes behind the scenes with the exhibiting designers, giving them a chance to speak on their brand identity and inspiration behind their A/W '17 collections for Heineken Lagos Fashion and Design Week.
Amongst other designers who will showcase their collections, we have Niyi Okuboyejo, the Creative Director of fashion brand, Post-Imperial. Read his BN Style interview below.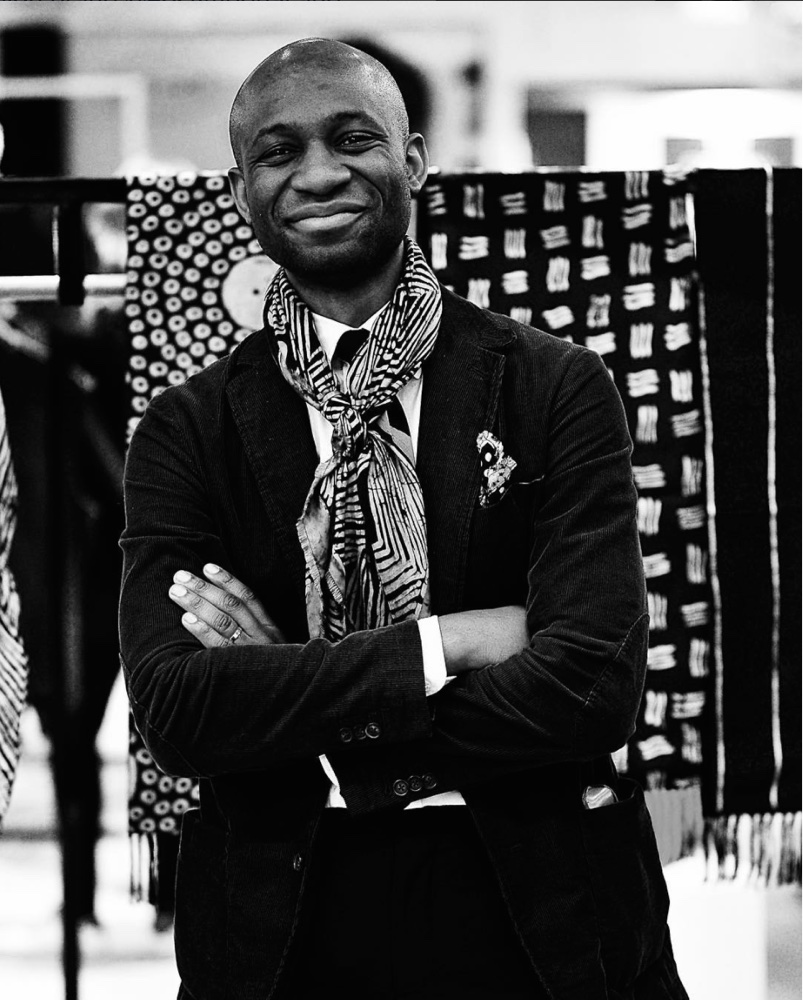 How will you describe your identity as a brand?
Post-Imperial is a lifestyle brand with a colourful and vibrant reassessment of cultural standards within fashion. It carries a strong sense of optimism for the future. It always feels familiar, even when the concepts aren't. It is intercontinental, dynamic, subversive and inclusive.
We treat our fabrics in Nigeria and construct our products in the United States. Our goal is to always design for now by reshaping cultural concepts and identities through a modern perspective.
Why did you decide to be part of this A/W presentation?
Showcasing at LDFW gives me the opportunity to directly communicate my brand's platform to the Nigerian market. I really believe in the untapped potential of the Nigerian fashion industry and I want to help it grow.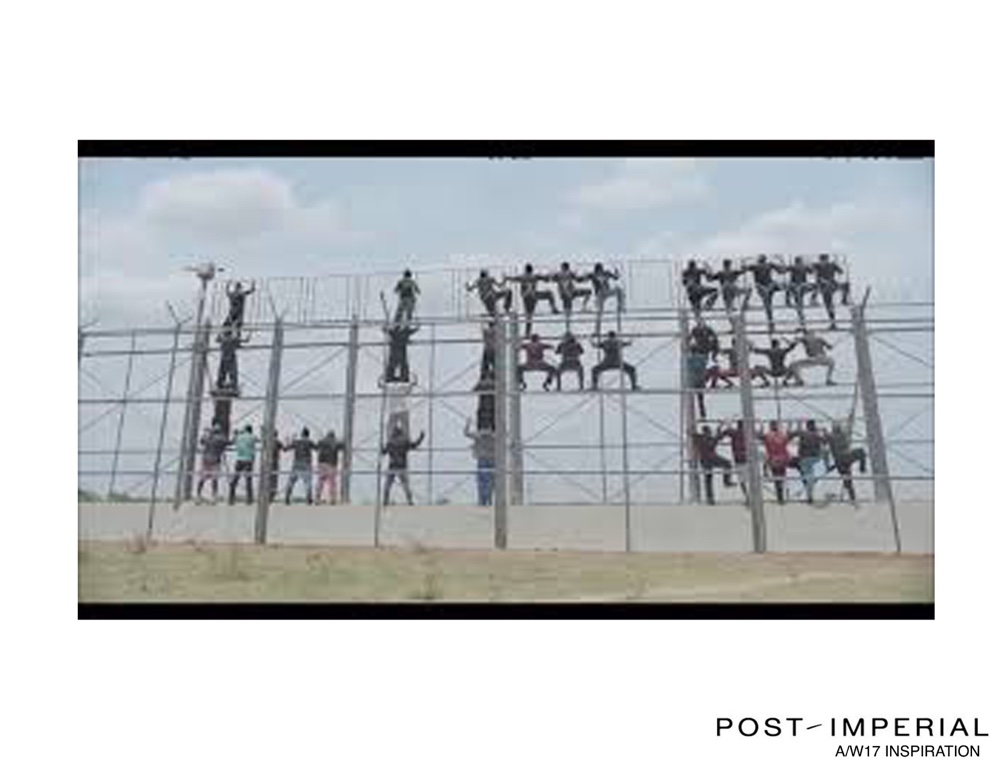 What do you hope to achieve as a brand, from participating in the A/W presentation?
I want the Nigerian market to be familiar with Post-Imperial from an economic, cultural and social standpoint. When I started my brand I had three markets in mind that I strategically targeted- Japan, USA, and Nigeria. Post-Imperial has been relatively successful in the first two markets due to press coverage we have received over there as well as various stores that carry our products.
What is the inspiration behind your A/W collection?
A/W17 is inspired by the African immigrant's integration process into western society. Many immigrants from the diaspora leave their native country for the west to seek better opportunities for their legacy. Some seek citizenship within these countries by applying for the military. During that cultural exchange, there is a fine line of conforming to new surroundings while still identifying with ancestral roots. New traditions are formed while others are dissolved. It almost feels like creating pocket universes by redefining their cultural identities.What can we expect to see at the presentation?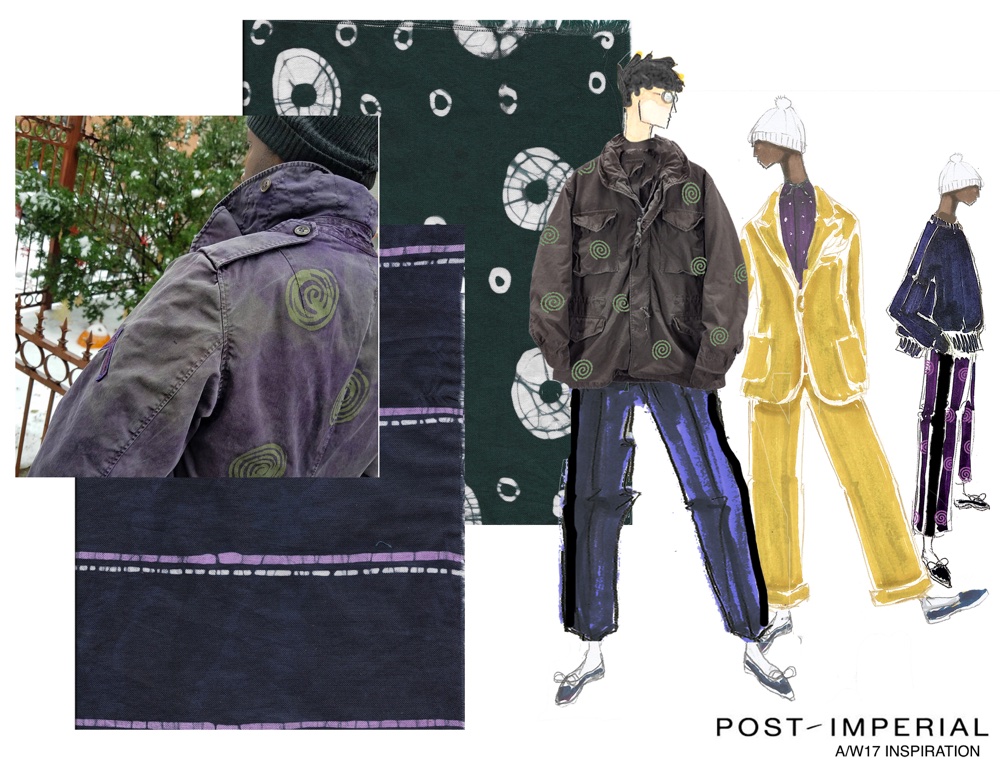 What can we expect to see at the presentation?
Expect to see relaxed tailoring with a military tone- all cut from velvets, silks military oxfords and various other imported fabrics dyed in adire houses in Osogbo and Lagos.
The line also includes a capsule of overdyed vintage American army jackets.