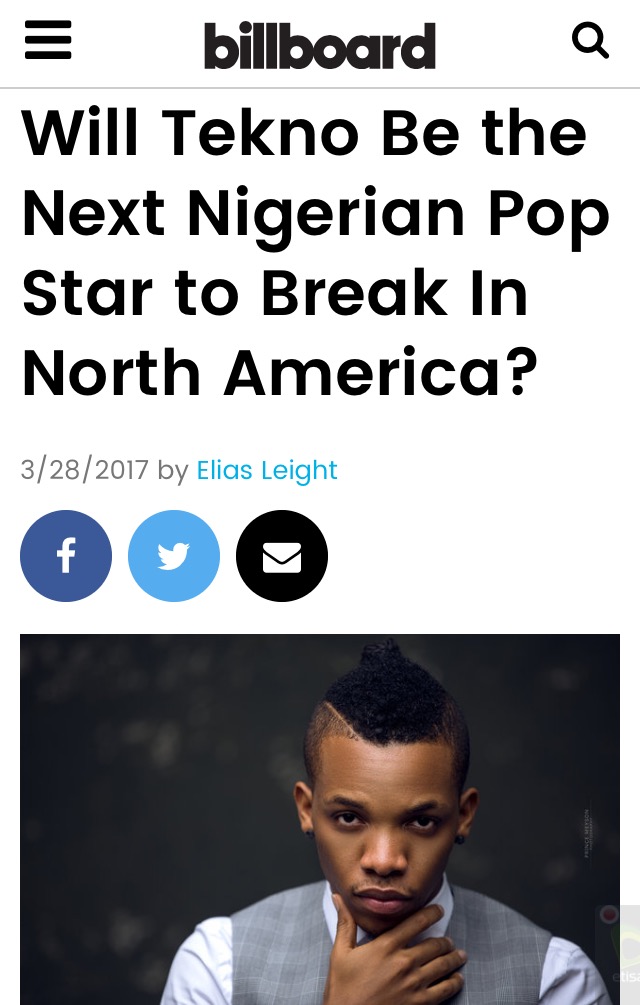 This is quite a huge deal for Triple MG artist Tekno.
The talented producer, singer and songwriter has been featured in an article on Billboard.com tagged "Will Tekno be the Next Nigerian Pop Star to Break in North America?"
In the article, Billboard chats with Tekno about his smash hit records like "Pana", "Duro" and the latest single, "Yawa". The artist talks about the effect success has had on him, taking his music to the next level and so much more.
They also talked to him about how he got the attention of Columbia Records, breaking into the American market, and how he started.