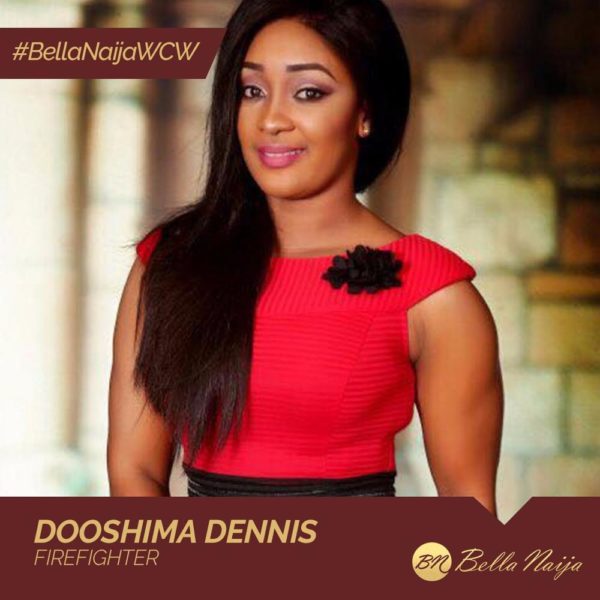 Dennis Dooshima became popular over the weekend and has been tagged the "hottest female firefighter".
We love Dooshima's passion for her job, especially one usually dominated by men. Firefighting is said to be a difficult and dangerous job and we love how Dooshima is thriving in it.
The classy and gorgeous looking officer makes the job look so easy, you almost want to become a firefighter.
People like Dooshima are redefining what civil service is about. They are changing the narrative while encouraging youths to participate in the systems that shape our nation. They are changing the culture of civil service roles being exclusive to the not so young.
The posts on her Instagram page are mostly accompanied by a firefighting tip; so you don't only see beautiful photos, but learn a thing or two – about fire safety.
Here are five reasons Dennis Dooshima is our Woman Crush Wednesday:
Fire-fighting itself is more or less a humanitarian service, however she takes the step further by celebrating special days (birthdays) with victims of fire accident.
Dooshima never forgets to remind her followers of safety measures and precautions.
Dooshima stays positive at all times, dishing out happiness tips.
She works and plays hard.
She left a stable bank job to follow her passion as a fire service officer. That's definitely what many people cannot do.