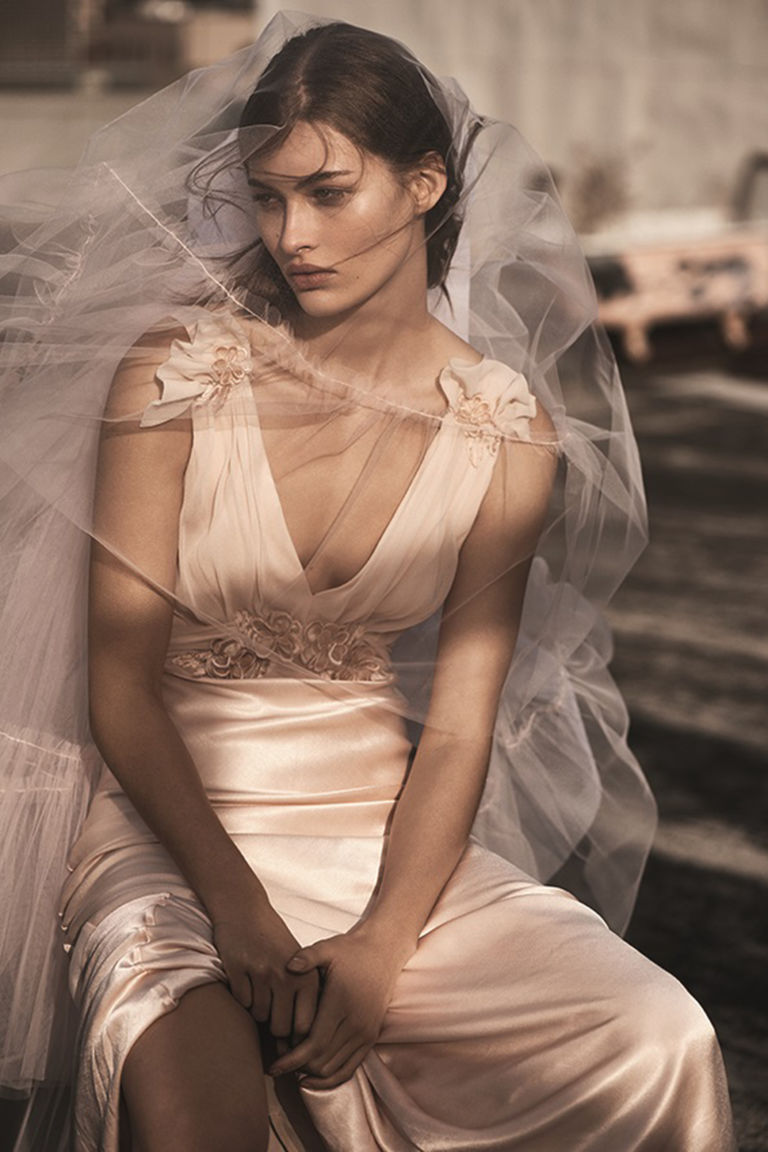 In a bid to fill the ever increasing gap in the market of affordable, yet trendy and stylish bridal outfits, high street favorite brand, Topshop is set to release it's first ever bridal collection, come April 2017.
According to a spokesperson for the brand, the offering will include "a capsule collection of bridal and bridesmaids dresses, accessories, and lingerie." The collection will include five brides dresses, with prices starting at $440 (£350), as well as a wider selection of bridesmaids dresses, from as little as $107 (£85).
The offering will also include accessories and lingerie, one of which is the dusky pink satin gown with ruched shoulder detailing shown above.
With Easter wedding season just been around the corner, this is definitely great news for brides on a budget constantly looking for ways to cut back and still look their absolute best for their big day.
Topshop will now join other high street brands such as ASOS, Free People in the pursuit of been a one-stop-shop for all things affordable fashion and bridal.