The Africa Magic Viewers' Choice Awards is definitely an event where celebrities go all out with their outfits. The stars spend weeks trying to get their look right for the most anticipated night of the year and naturally, their fans talk about what they wear on social media.
Several people had a lot to say on social media about different outfits worn by Africa's biggest celebrities, 11 looks definitely stood out as the most talked about looks. While some talked about the performances and award winners, most talked about "who wore what?" Even BellaNaijarians got involved in the gist via Instagram and our comments section.
***
Rita Dominic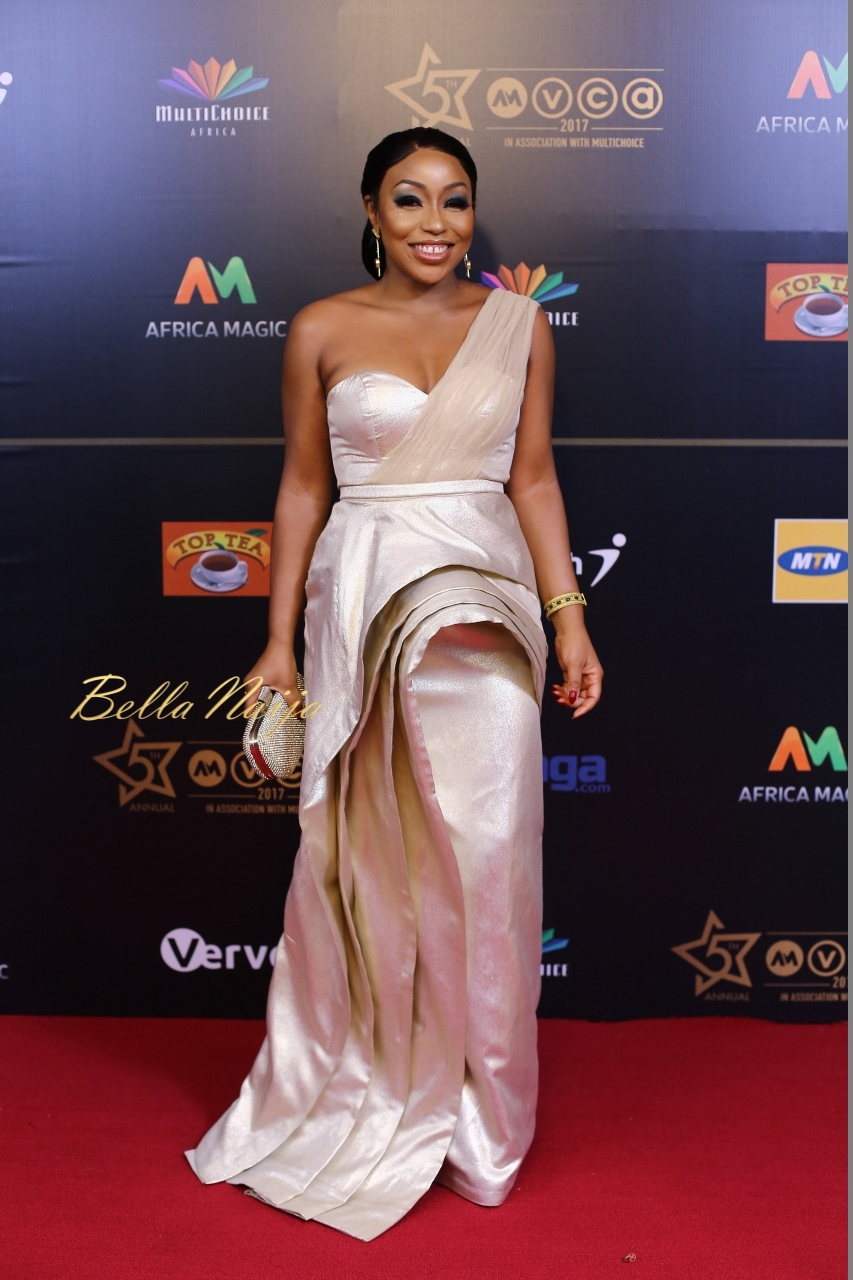 Ace actress Rita Dominic looked super stunning in her golden dress by Lanre DaSilva Ajayi. The actress won the award for Best Actress in a Drama on Saturday night. She also created quite the buzz on social media for what she wore.
As commendations for the outfit grew, fans began comparing Rita's dress to a Versace dress rocked by British supermodel Naomi Campbell at the Golden Globes.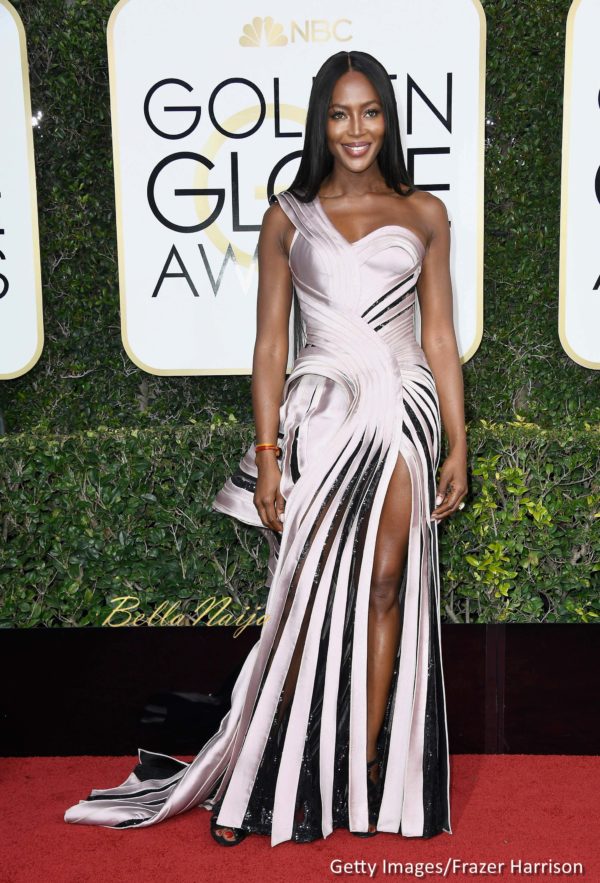 Eku Edewor


New mom, Eku Edewor had fans on social media singing her praises when she walked the red carpet in an outfit by Style Temple while others were on the other side of the fence with their critique of her unique look paired with a Victorian umbrella.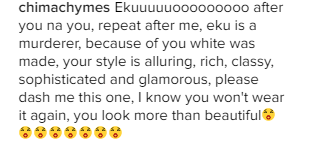 Daniel K Daniel

The 2016 AMVCA best actor in a drama winner, DKD caused quite a stir on social media, as he walked the red carpet in a blue and gold leather jacket. Last year, DKD was on our Best Dressed List, this time, we admire how he stepped out of the box for this year's look.
Maureen Chukwujekwu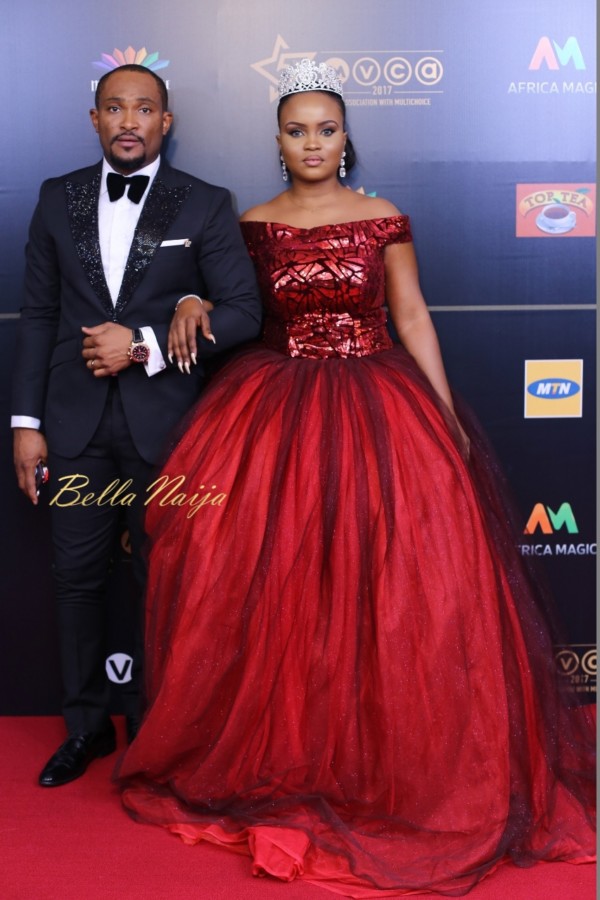 Blossom Chukwujekwu's wife Maureen came to slay on the red carpet! She was dressed to the nines as she attended the event to support her actor husband. In her red ball gown and tiara, she certainly caught people's attention.
See comments below!



Adesua Etomi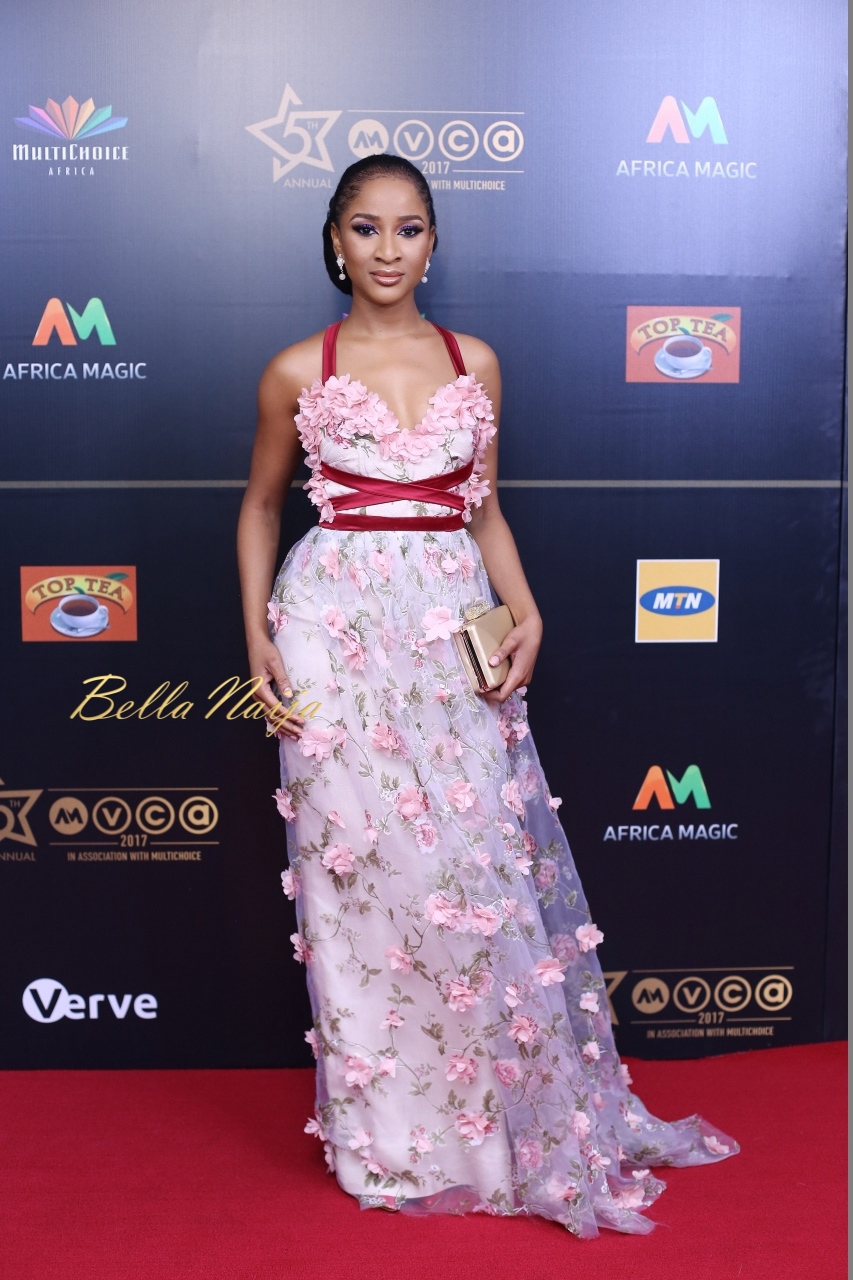 Adesuwa Etomi was in a lovely floral gown by Nigerian designer Mai Atafo. Her outfit got people talking as the dress was very similar to a dress Hollywood actress Kerry Washington wore to the Emmys.
Creative Coincidence?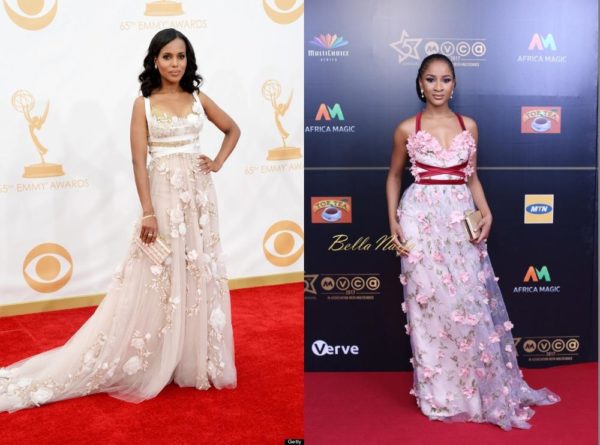 Simi
Songstress Simi, who performed on stage at the AMVCAs, wore this beaded yellow and silver number, and it created quite a buzz on social media.
See comments below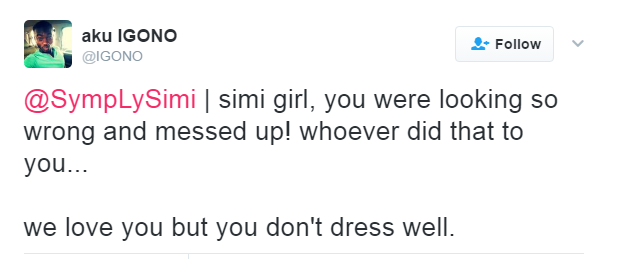 Simi responded by saying;
Lol. If you take this energy and invest it in ur life sweetie, my needle and thread dress won't bother you. And I mean well. Like you ? https://t.co/xdHnfMYKH2

— Simi (@SympLySimi) March 4, 2017
Funny how it's women that enjoy bashing other women (with good intentions. Lol). If one is comfy n happy, y are u tighting it to ur chest? ?

— Simi (@SympLySimi) March 4, 2017
U don't like my dress or hair. I've heard. I like it. I love it. I'm living my dream. Be happy for me. Cos tbh, I'm happy for me. ?

— Simi (@SympLySimi) March 4, 2017
And before u say I should ignore, I'm not upset. At all. I just hate to see ppl so worked up abt something that is not stopping my blessings

— Simi (@SympLySimi) March 4, 2017
Pray that my music breaks the norm and I become a better artist and win Grammies…cos I pray that you make it in life. All Love. All God ?

— Simi (@SympLySimi) March 4, 2017

Shirley Igwe & Susan Peters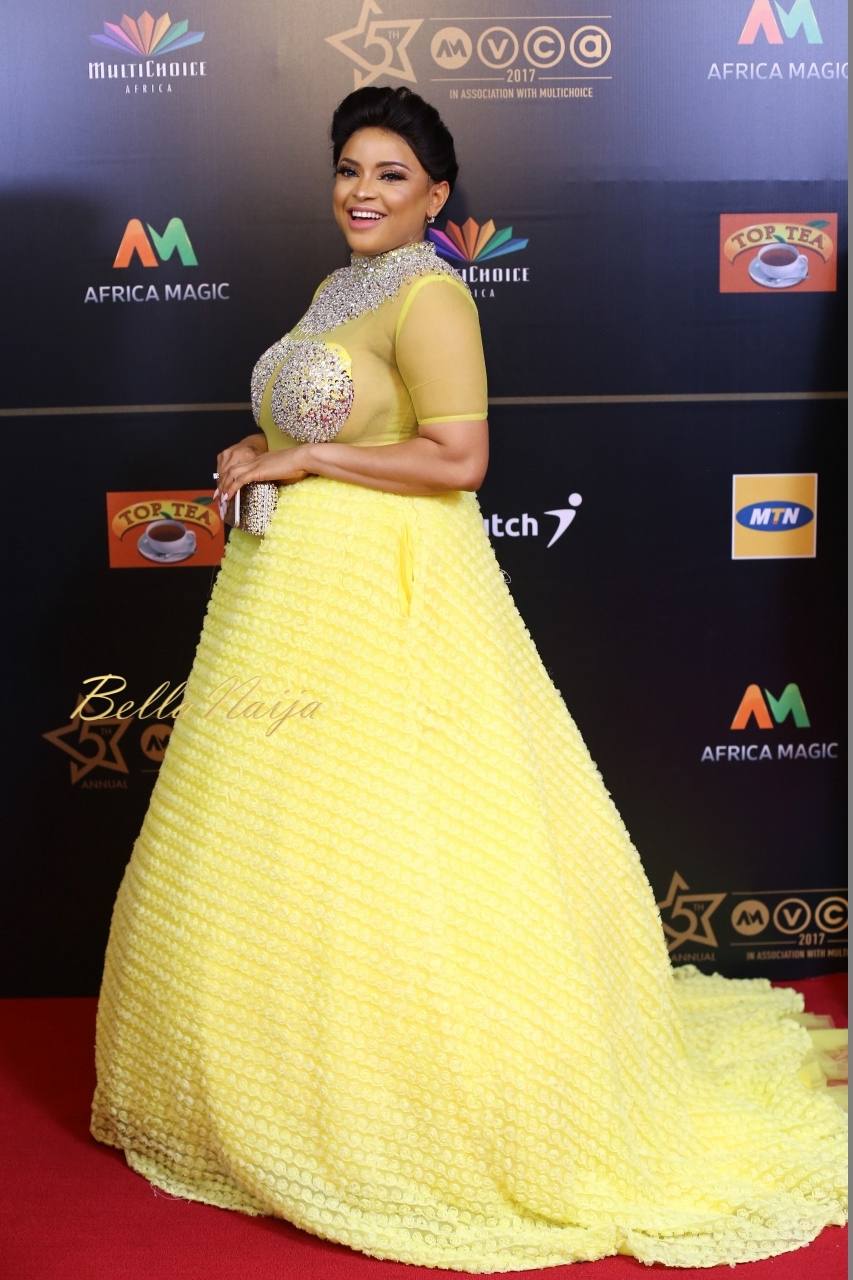 Shirley Igwe and Susan Peters wore similar dresses but in different colors. This got people talking. The conversation about these two ladies was also amplified when fans found out the cost of the dresses.
The actresses shared the prices of their dresses on social media – Shirley's dress was for £2000 and Susan Peters' dress was for £3600.
When fans spoke out, Susan also took time out to respond to critics.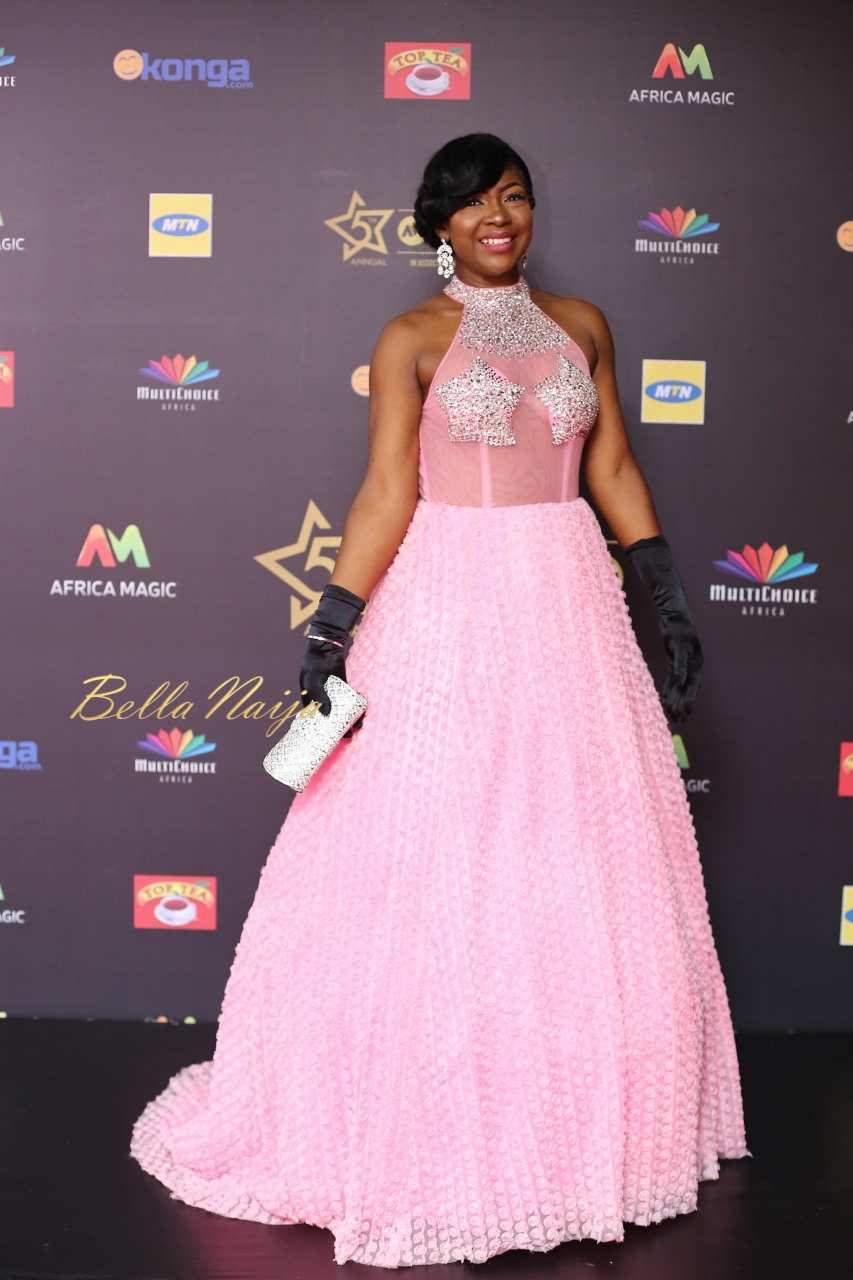 See a comment below

She also had a reply!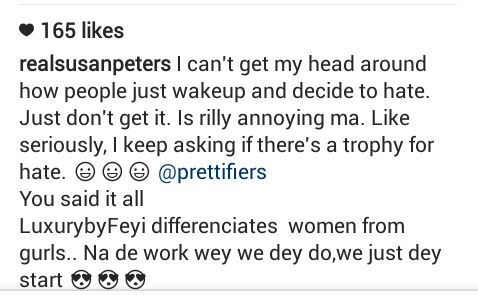 Kunle Remi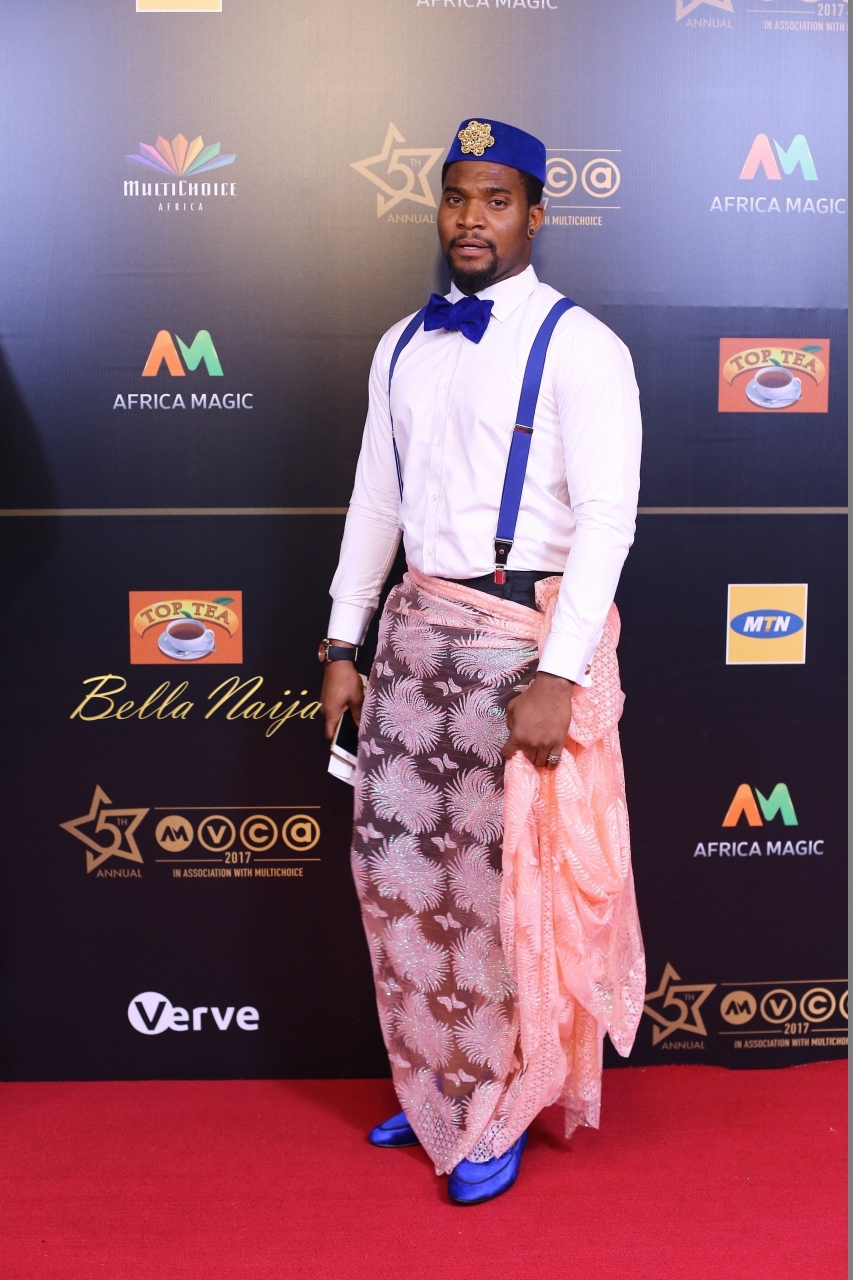 Nollywood actor Kunle Remi walked the red carpet clad in his native attire and caused a stir on social media.
He explained the story behind his look via social media;
INTERVIEWER: how do you feel about your outfit to the AMVCA?
KUNLE REMI: Royal,original,confident,comfortable,true to my self and Totally different.
INTERVIEWER: what do you think about what pple say?
KUNLE REMI: I'm not thinking about what they say, all that matters is I felt GREAAAAAT!!.
See comments below!


His response? "Sips Tea"

Nancy Isime

Nancy really surprised her fans with this look as she stepped out of the box. Style watchers were expecting a subtle, sweet girl-next-door look and instead got this statement look and fans were talking non-stop about it.
Faithia Balogun
Talking about looks that we didn't expect…Nollywood actress Faithia Balogun opted for a suit in place of a dress.
Mercy Johnson Okojie
Mercy Johnson Okojie looked fab at the 2017 AMVCA. Styled by Moashy Styling, the actress rocked a dress by House of Jahdara.
While her fans were expecting her to show up with a more revealing dress showing them more skin, Mercy turned up with a floor length long sleeved black dress that put her curves on display but was very modest.
***
Which stars caught your attention on the red carpet?
Photo Credit: Kola Oshalusi for Insigna Media