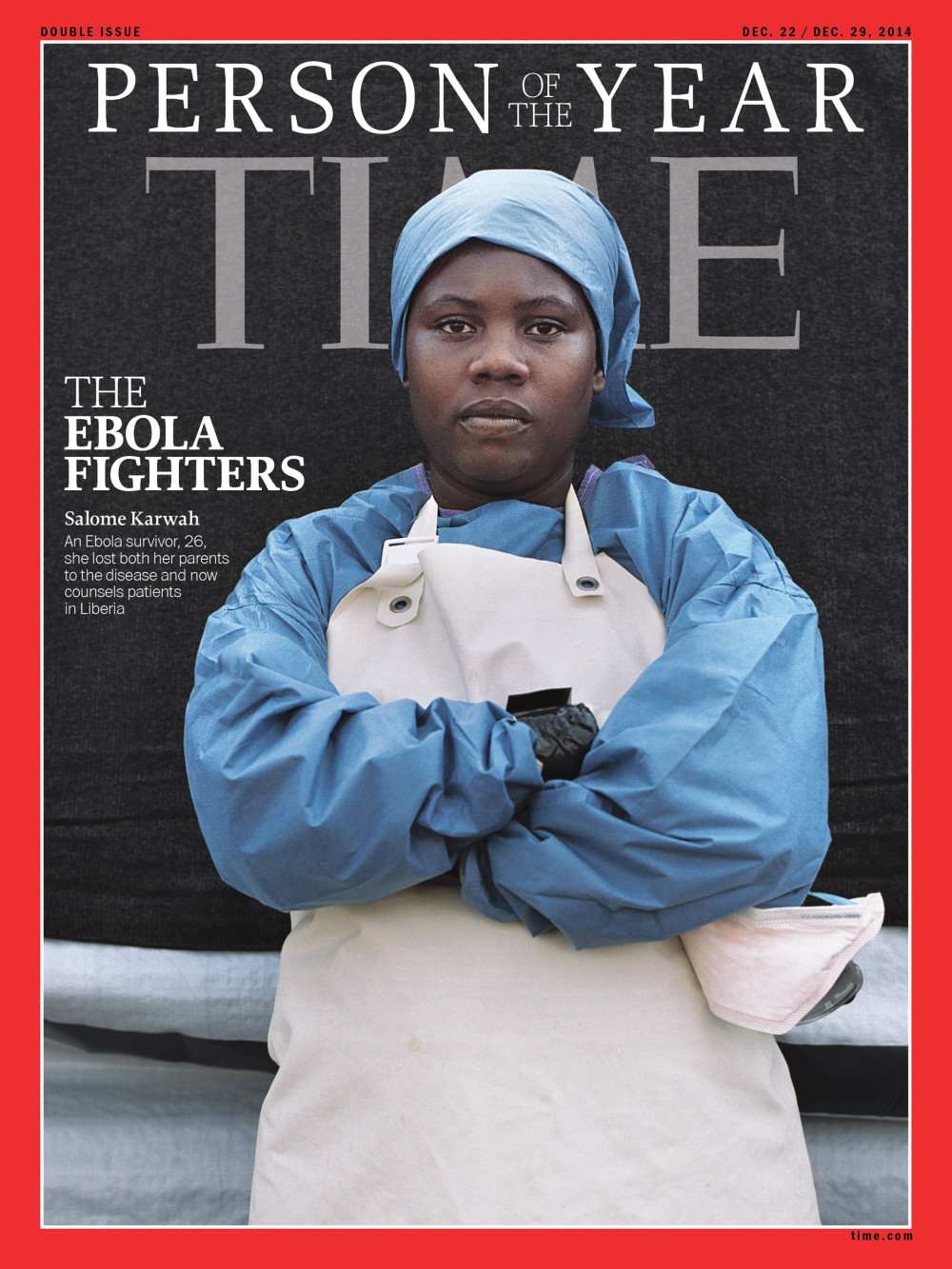 Liberian Nurse, Salome Karwah was made Time magazine 'Person of the Year' in 2014, after surviving the Ebola outbreak that killed thousands of people in West Africa. Salome passed away on Monday after giving birth to her fourth child.
According to Time
The disease that tore through her town in August of that year took her mother, her father, her brother, aunts, uncles, cousins and a niece. But by some miracle it left Karwah, her sister Josephine Manley and her fiancé James Harris still alive.
Salome Karwah contracted Ebola and her rare recovery made her immune to the illness and she started treating others suffering from Ebola. However, after the disease subsided in Liberia, survivors are still heavily stigmatized and Salome's sister, Josephine, believes this is the cause of her death.
Time reported that she delivered a healthy boy, Solomon, by cesarian section on February 17 and was discharged from hospital three days later.
Within hours of coming home, Karwah lapsed into convulsions. Her husband and her sister rushed her back to the hospital, but no one would touch her. Her foaming mouth and violent seizures panicked the staff. "They said she was an Ebola survivor," says her sister by telephone. "They didn't want contact with her fluids. They all gave her distance. No one would give her an injection."
Josephine says if her sister had been treated immediately, she might have had a chance. Instead, "she was stigmatized."
Source: Time.com