A Twitter user's thread on the Miss/Mrs discourse caused a stir on the social network on Tuesday after she expressed anger as to why a customer service agent for a telecoms company will request whether she is Miss or Mrs after he had asked for her name.
Below are a sample responses on Twitter.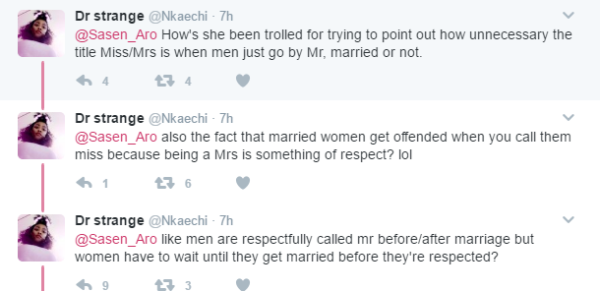 Was the thread unnecessary? Is this a discussion worth having? We'll like to hear your thoughts.