Yves Saint Laurent Recent Ad Campign Sparks Backlash and is Accused of being "Degrading to Women"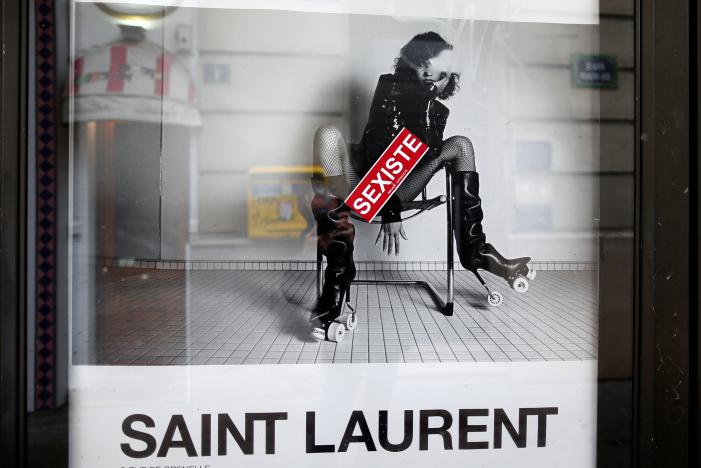 Yves Saint Laurent has been accused of "degrading" women in a new advertising campaign. The fashion house's new campaign poster in Paris has sparked uproar and a flood of complaints to the country's advertising watchdog, Autorite de Regulation Professionnelle de la Publicite (ARPP)
One of the posters shows a reclining woman in a fur coat and fishnet tights with her legs open and the other posters shows a model in a leotard and stiletto roller skates bent over a stool.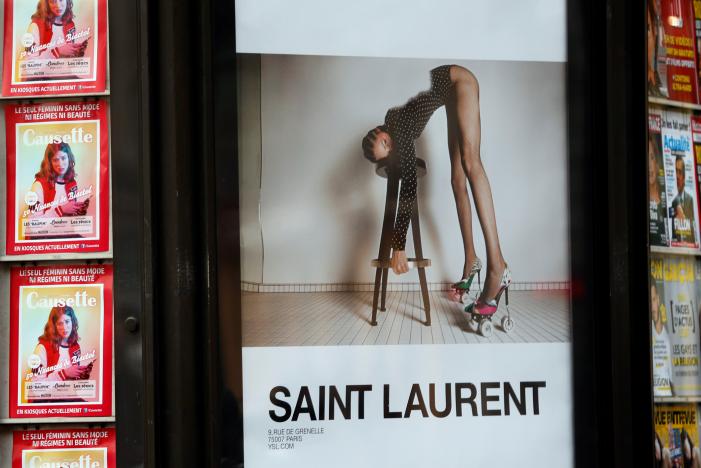 The ads caused uproar on social media where people called on Yves Saint Laurent to withdraw them. The complaints were brought to the attention of the ARPP, which then asked the label to change them.
Is that your way to celebrate women's day, YSL? Shame on you! #BeBoldForChange #YSLRetireTaPubDegradante pic.twitter.com/62DI9M5ohr

— Camille Bullot (@hello_camille) March 6, 2017
"We asked the brand and the ad displayer to make changes to these visuals as soon as possible," ARPP head Stephane Martin told Reuters.
He said the ads were a serious breach of rules set by the advertising industry to maintain "dignity and respect in the representation of the person."
Martin also said the fact that the models featured in the ads were very thin was also a concern because of the impact on fashion-conscious teenage girls. Saint Laurent has been reached for comments.
Source: Reuters