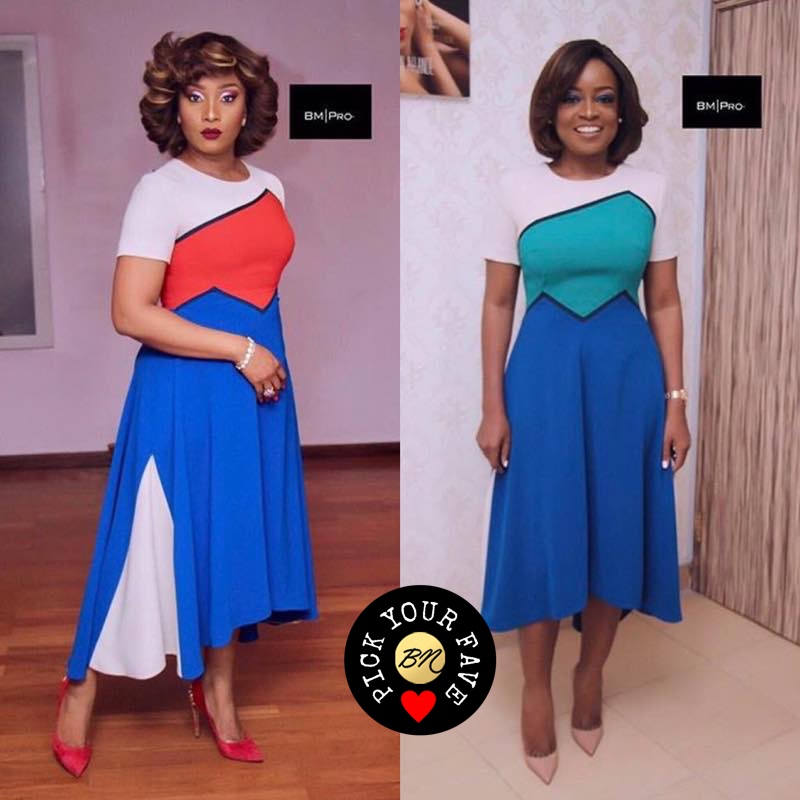 For today's BN Pick Your Fave we have Ifeoma Williams and Oyin Adenuga in similar dresses from premium Nigerian ready to wear womenswear brand, Clan.
Although both fashionistas had their makeup done by Banke Meshida Lawal of BM Pro, Ifeoma wore the red version of the Isabel dress with red pumps and Oyin wore the green version with beige pumps to complete her look. See their makeup looks below.
So pick your fave, who rocked the dress better and which version do you prefer?