All underground stations in the Russian city of St. Petersburg have been closed following a deadly explosion, state media reported on Monday, citing local authorities.
A homemade bomb containing shrapnel is believed to have caused the explosion on an underground train in Russia's second largest city.
At least 10 people have been reported killed. 50 people were also injured by the blasts.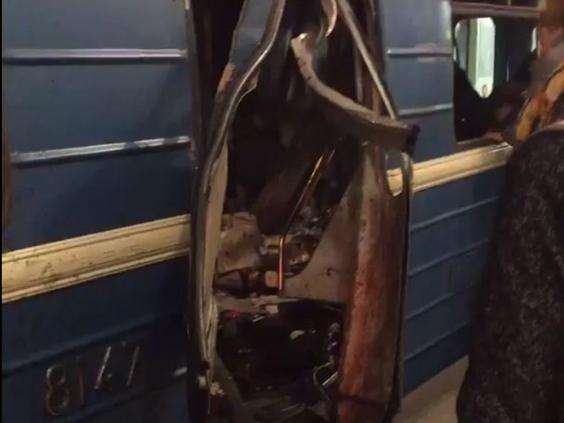 Russian President Vladimir Putin, who was in a suburb of St Petersburg to meet with his Belarusian counterpart Alexander Lukashenko, expressed condolences to the victims' families and said the incident was being investigated as a possible terrorist attack.
A Reuters witness saw eight ambulances near the Sennaya Ploshchad metro station.
Video showed injured people lying bleeding on a platform, some being treated by emergency services. Others ran away from the platform amid clouds of smoke.
Russia has been the target of attacks by Chechen militants in past years. Chechen rebel leaders have frequently threatened further attacks.
At least 38 people were killed in 2010 when two female suicide bombers detonated bombs on packed Moscow metro trains.
WATCH: