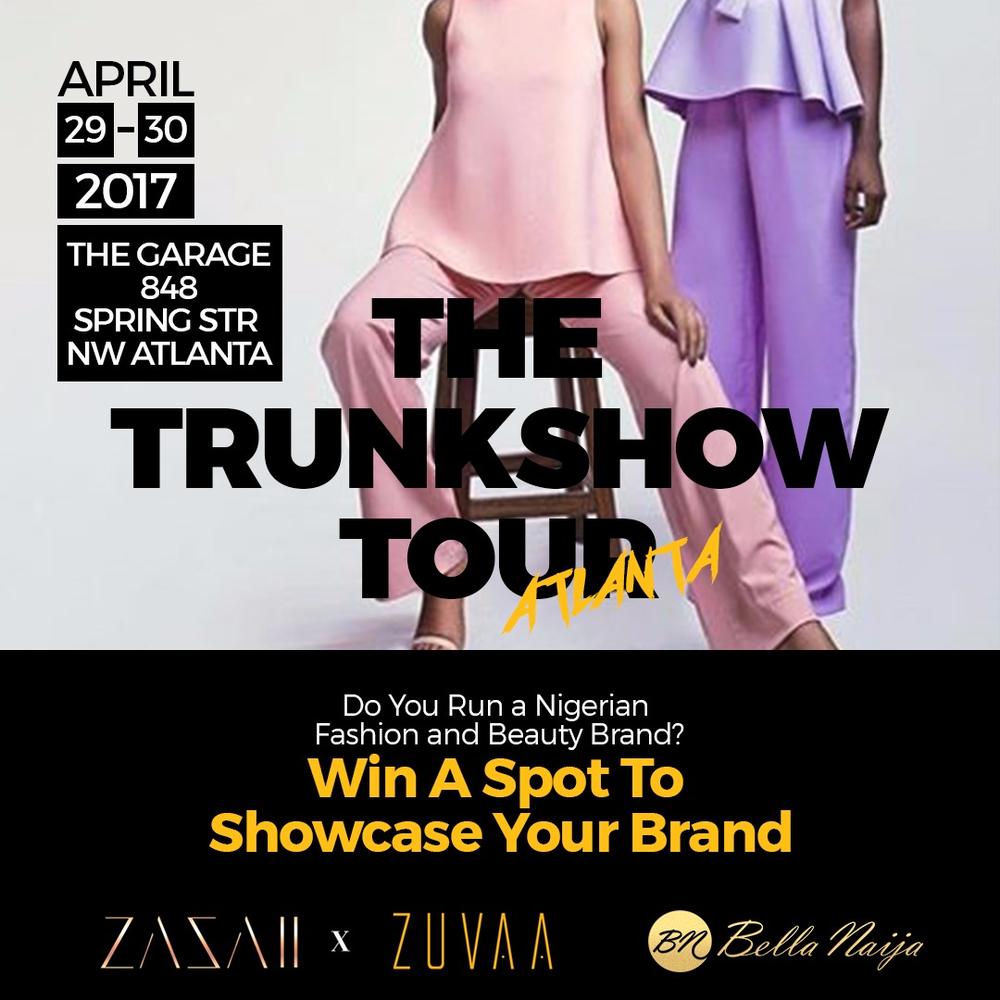 Popular Nigerian fashion department store, ZAZAII has teamed up with ZUVAA for a pop-up trunk show tour in over ten cities in the United States this year. Kicking off in April, this truly exceptional tour will be a great opportunity for the diaspora public to truly discover artisanal African fashion.
The released dates and locations are as follows:
 April – Atlanta
June  – Charlotte
June – Nashville
June – Oakland
July – New Orleans
July – NYC
As partners of this initiative, BellaNaija Style is teaming up with ZAZAII to give ONE fashion or beauty brand the chance to showcase their brand internationally with the opportunity to be a part of this trunkshow tour in Atlanta.
ZAZAII x ZUVAA Trunkshow Tour in Atlanta
Date: 29th and 30th of April
Venue: The Garage – 848, Spring Str NW Atlanta.
How to Enter
Leave a comment below telling us why you deserve to win.
Tell us about your brand.
Leave your Instagram handle as well.
Goodluck to you and if you don't win for the Atlanta edition, check back for the other states and enter to win!