BN foodies, this one is for you!
Heard of the GTBank Food and Drink Fair coming up on April 30th and May 1st? Click here for more information on that.
To satisfy your foodie cravings for the event, BellaNaija Living is offering you and your foodie squad a chance to eat till you drop at the GTBank Food and Drink Fair!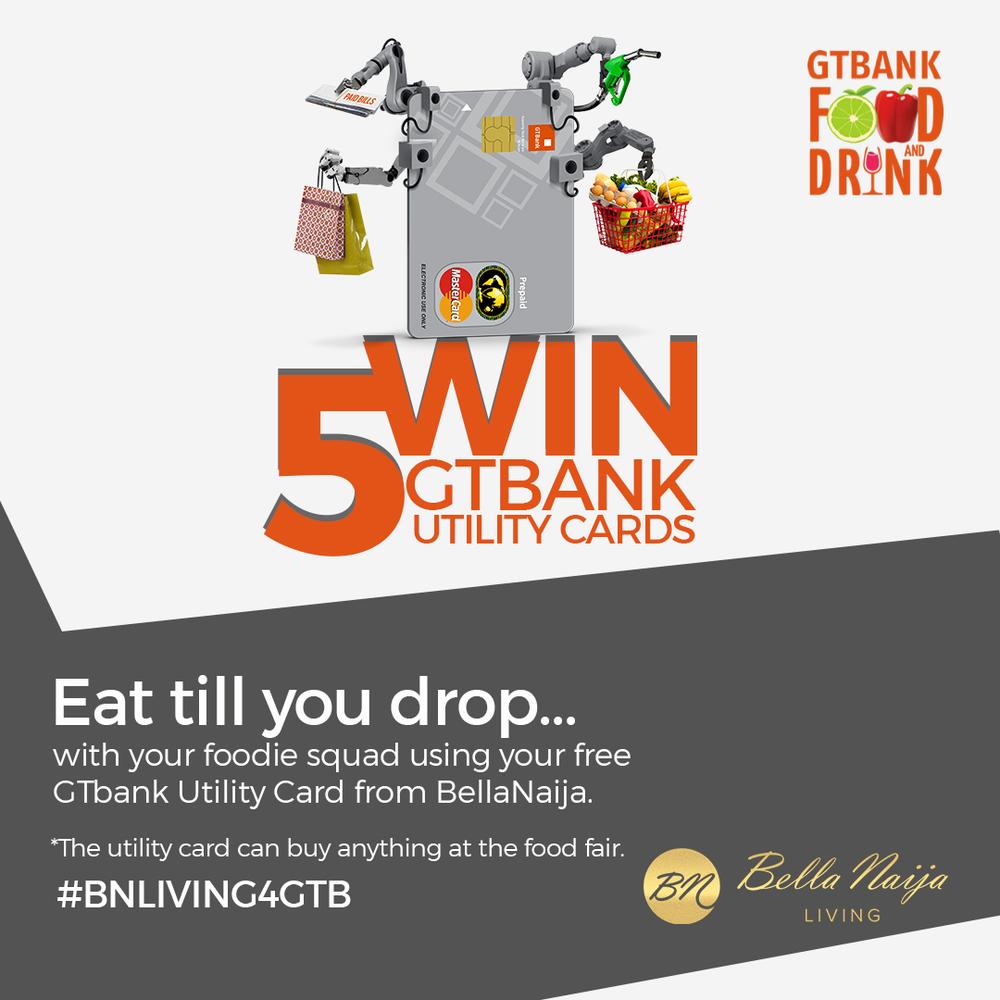 We're giving away 5 utility cards (each worth N3,000) to a group of 5 friends aka, your foodie squad.?
How to Enter:
Follow BellaNaija Living @bellanaijaliving on Instagram.
Re-post the #BNLiving4GTB flier on your Instagram page (the photo above).
In your caption, tag the 4 members of your foodie squad who'll be going to the fair with you and use the hashtag #BNLiving4GTB.
Get ALL THE MEMBERS of your foodie squad to do the same!
The photo with highest likes wins ALL 5 utility cards.
So get your foodie squad together and enter to win, goodluck!
Deadline: Thursday 27th of April
***
We have our winners! See your names below.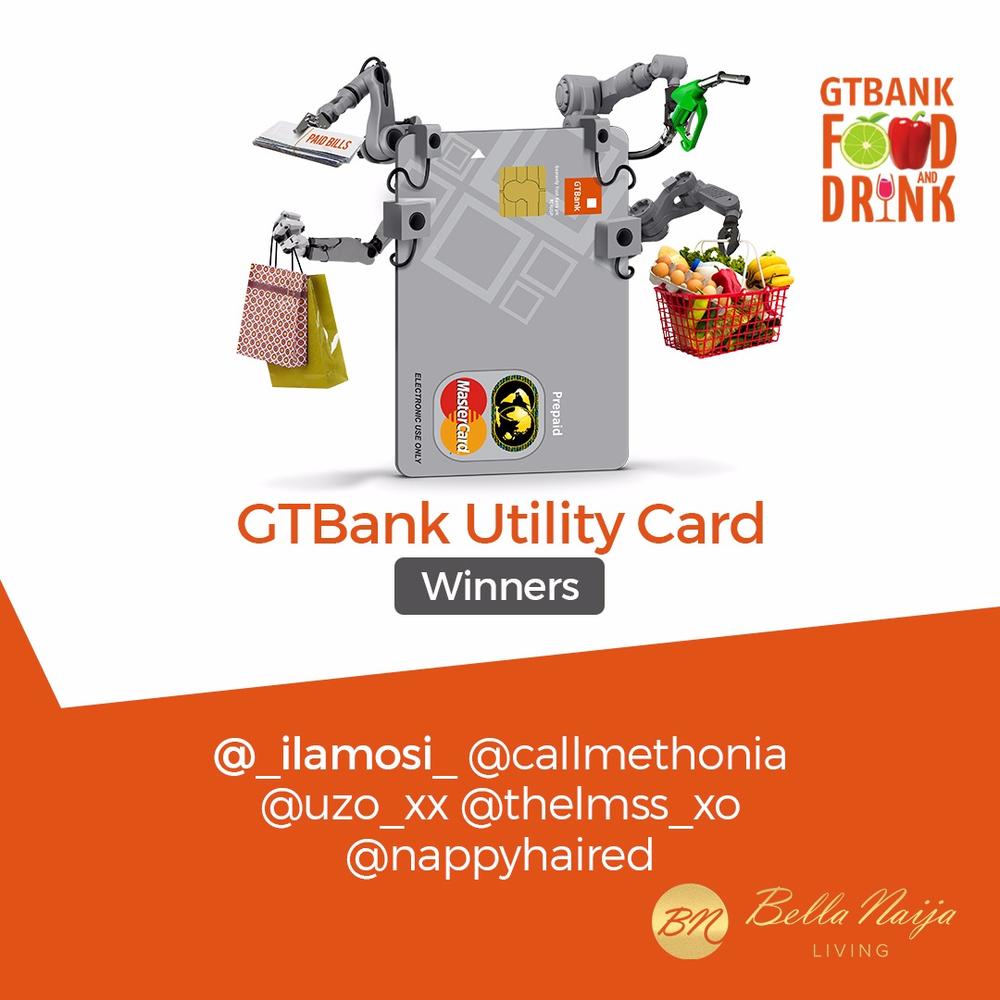 Thanks for participating! The giveaway is now closed.