End Malaria For Good: Hygeia HMO Takes up Social Responsibility & Presents Free Mosquito Nets During World Malaria Day
Hygeia HMO Nigeria's foremost Health Maintenance Organization in collaboration with Rotary Club has marked this year's World Malaria Day in partnership with Ikeja Electricity Distribution Company (IKEDC).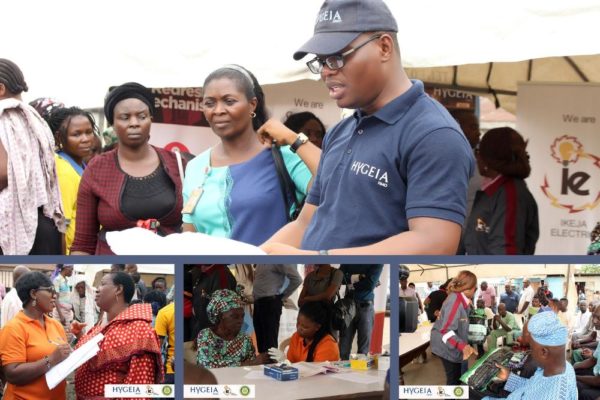 To mark this year's World Malaria Day, themed, End Malaria for Good, Hygeia partnered IKEDC to distribute treated mosquito nets in several communities in Lagos. These communities include Ilaje-Bariga, Lambe-Akute, and Oke Agbo-Ikorodu, Aguda-Ogba in Ikeja and Akowonjo communities. Part of the activities to mark the day, included malaria test for members of the community, distribution of anti-malaria drugs for people who tested positive to malaria parasite. There was also an enlightenment session on the proper way to use the insecticide treated nets medical personnel from Hygeia HMO.
During the event, Ekeno Eyo, the Head of Corporate Sales for Hygeia HMO stated that the collaboration between Hygeia and Ikeja Electric was an innovative way of delivering more impact and value to the communities on health related matter especially as malaria infection ranked top of cases presented at the hospitals for care daily.
This collaboration on World Malaria Day is indeed a bold step in interceding with the number of casualties resulting from malaria infections. The communities were really touched by the humanitarian effort and expressed gratitude.
————————————————————————————————————————
Sponsored Content