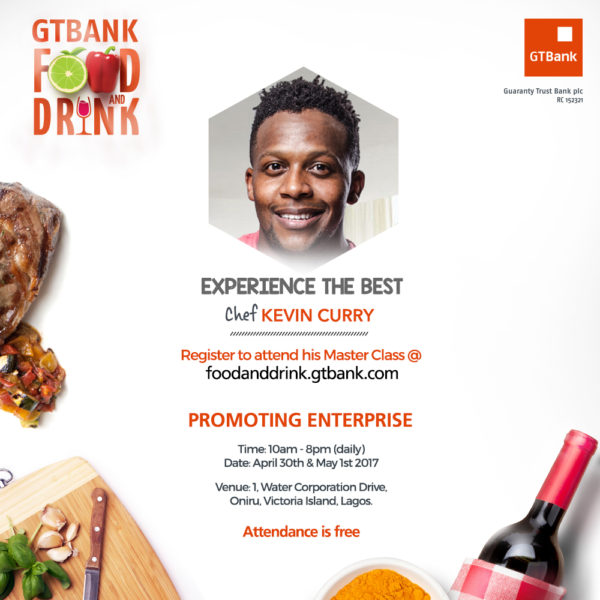 Famous food and fitness expert, Kevin Curry is bringing his expert culinary skills and healthy eating tips to The GTBank Food and Drink Fair, holding on April 30 and May 1, 2017.  An alumnus of Harvard University and the founder of "FitMenCook", an online platform promoting fitness and healthy cooking habits to millions of online subscribers, Kevin is a discoverer and promoter of diets that are not only healthy but audaciously tasty as well.  By developing an inexpensive kitchen-gym regimen and achieving personal success, Kevin has become an inspiration and authority in creating tasty food alternatives.
On May 1, 2017 @ 4:15pm, Kevin will lead a Masterclass at the GTBank Food and Drink Fair, where he will share his recipes and success stories.

Want to be part of Kevin's audience? Click here- http://foodanddrink.gtbank.com/registration/masterclass/ to register for his Masterclass.
Please note that the GTBank Food and Drink Fair is FREE to attend and does NOT require registration.
______________________________________________________________________________
Sponsored Content