Finally, I Got The Real Deal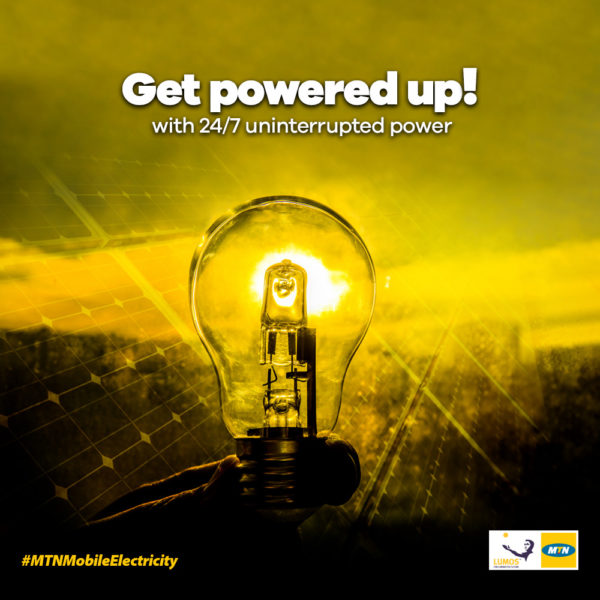 For the past three weeks, I think we only had light for 45 minutes and in that period; I spent nothing less than 30,000 Naira fuelling my generator. The month hadn't even ended yet and a large chunk of my salary had gone to buying fuel. I thought my situation was bad until my neighbour told me he spent almost double the amount I spent to keep his home powered all day since he works from home.
I knew I couldn't maintain this lifestyle of buying fuel every night especially as salary alert wasn't coming anytime soon. I had already started taking all my gadgets and power banks to work to charge. Even if I have to spend the night in darkness, at least let my phones and torchlight have enough power to work.
On one of those nights lying and sweating in darkness at home,  I got a text message talking about Lumos Mobile Electricity. I didn't think much of the SMS and just assumed it was one of those spam messages. It wasn't until I saw a write-up giving detailed information on how it works and how beneficial it might be that I paid more attention.
For a young bachelor with minimal power needs, this was the solution to my problems. I could power my phones and other gadgets and sleep with the fan on all night. This was definitely a dream come through.
I took a quick break during work and headed to the MTN store nearby. The process to get it was surprisingly easy. I just paid 26,000 Naira, provided my ID card and two guarantors and voila! I became a proud owner of a Lumos Mobile Electricity kit.
Not only was it a source of steady power, it was amazingly affordable at just 200 Naira per day. Do you know how much I save now? A lot!!!  No more carrying kegs and strolling to the petrol station every night. The best part is the payment procedure is totally easy. I just pay with the airtime from my phone.
To be honest, this innovation is quite commendable. A noise-free and fume-free power supply is totally amazing. I just realised how peaceful it is to have constant electricity without having a noisy generator in your ears all the time. My neighbour just got his too and the rest of the tenants have started asking questions. It gets even better; I get credit for people I refer to Lumos Mobile Electricity.
Steady light and free credit, this is the real deal!
———————————————————————————————————————-
Sponsored Content