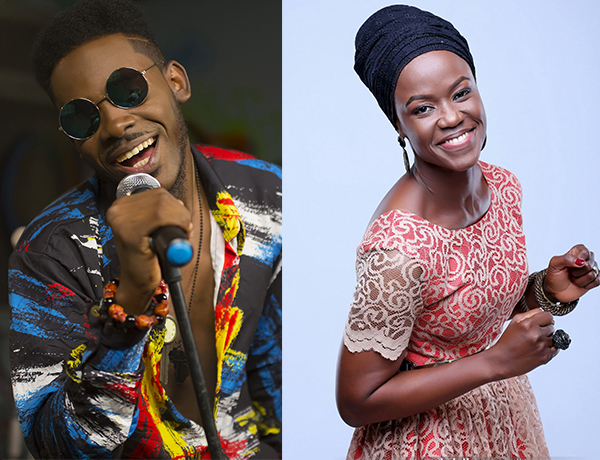 The lovely pair, Sola Allyson and Adekunle Gold team up on a classic song remake which pushes parents and other custodians to pay more attention to their wards.
On a twitter chat with Pulse Music, when asked bout the vibes he got off working with Sola, Adekunle Gold responded that:
She's Amazing. She's pure. The Vibe was perfect. https://t.co/9BnljE3EJS

— KING (@adekunleGOLD) April 14, 2017
Sola equally commented that she would love to work with singer Adekunle Gold, again and again, praising his friendliness, cool headedness and humility on twitter.
Thanks. What to say about your being amiable and coolheaded with that gift, I don't know yet! I'll work with you again-again ? @adekunleGOLD https://t.co/aOJrZQyGos

— TheSolaAllyson (@allyson_sola) April 14, 2017
About the song, the "Eji Owuro" Soul singer says:
I am doing an adaptation of one of our ancient folk songs to help create awareness about creating more time for children in our society, not exclusively leaving our children at the mercy of caregivers, nannies, househelps, and so on, not giving up on them even when they seem "bad", and being strong as parenting is not an easy task.
She also adds that the song, produced by Olaitan Dada, would melt hearts.