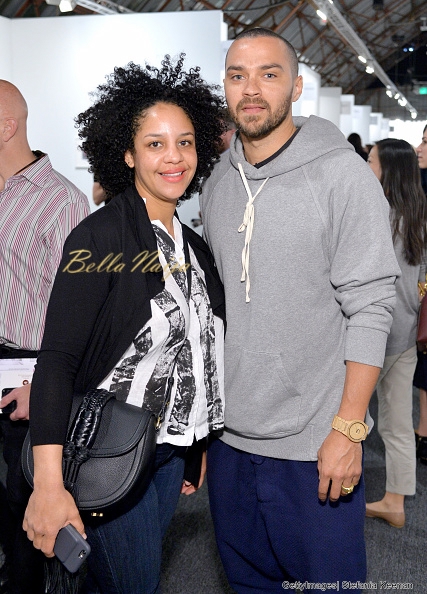 Grey's Anatomy star and activist Jesse Williams has called it quits with his wife of almost 5 years, Aryn Drake- Lee.
According to court documents obtained by E!, Williams filed for a divorce and he is requesting joint and physical custody of their two kids. Although, he would like to terminate Aryn's spousal support.
The couple has been together for a long time before their 5 years marriage, and they share two children together, 3-year-old daughter Sadie and an almost 2-year-old son Maceo.
There have been speculations about the activist filing because of his alleged romance with actress Minka Kelly and twitter users aren't handling it well. Check out the reactions.
After that fake ass @bet speech. I wouldn't be surprised if #JesseWilliams ends up with a white woman after the divorce #SelfHatingNegroes

— LaMarc Esquire (@LaMarcEsquire) April 24, 2017
Hoping the #JesseWilliams and #MinkaKelly rumors are just some #AlternativeFacts and #FakeNews ????

— Spotlyte In The City (@SpotlyteInTheCT) April 25, 2017
I just peeped Minka Kelly's instagram and the comments are so harsh. ?That "blind item" hasnt been confirmed though. Right? #jessewilliams

— Kirsten (@Bothsides_now) April 25, 2017
People aren't taking the #JesseWilliams & #MinkaKelly news too kindly ? Her @Wikipedia page taking some hits in the career & ed field pic.twitter.com/MjG9v5JAOc

— Trials N' Tresses (@trialsntresses) April 25, 2017
The former couple were last photographed at an Art Contemporary Opening Night at Barker Hangar on January 28, 2016, in Santa Monica, California.
Photo Credit: GettyImages| Stefania Keenan