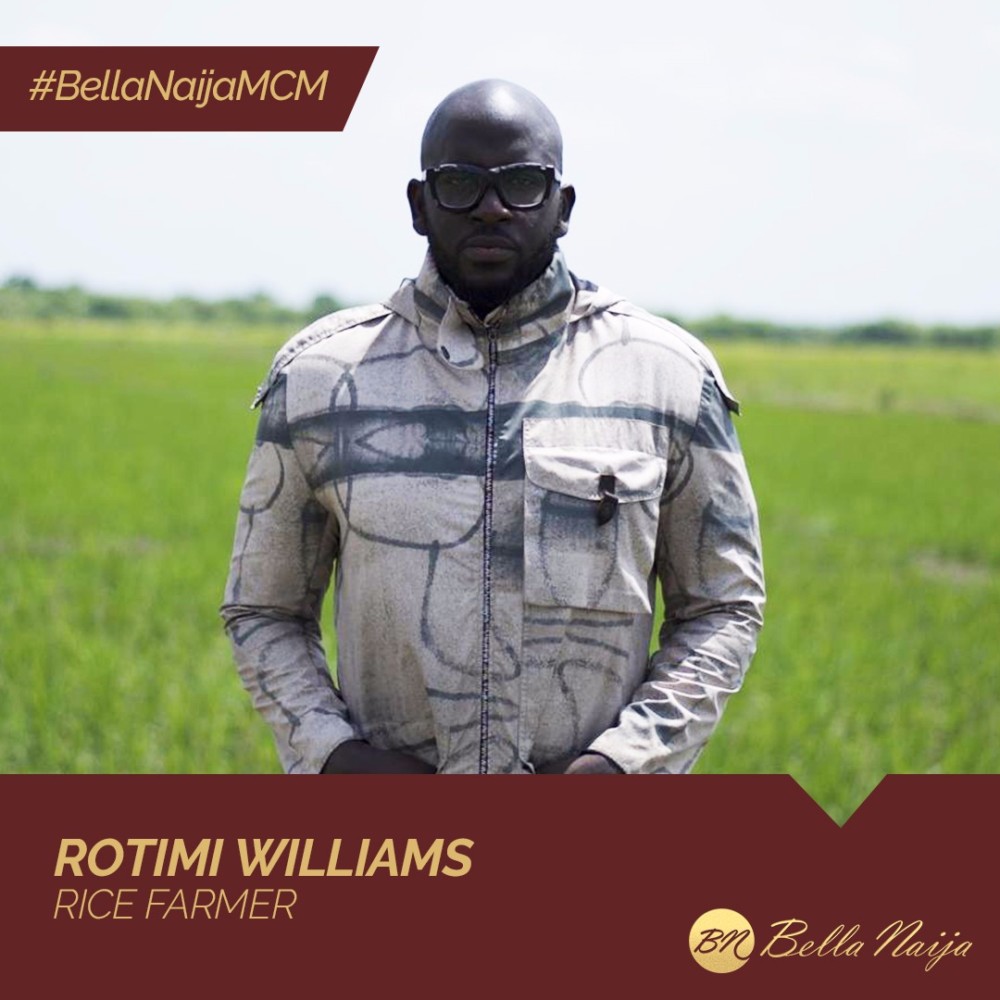 Rotimi Williams is a household name in the Nigerian Agricultural space and understandably so, he owns Nigeria's second largest commercial rice farm in terms of land space.
Rotimi is on a quest to reverse the trend of rice importation into a country with enough landmass and manpower to produce and export the product.
Rotimi started as a journalist, and then went on to become an banker before venturing into agriculture after seeing the massive potential in it.
Rotimi, who has two masters degrees – one in Economics and the other in Finance and Development Studies – said he decided to sink his teeth into the agricultural space after seeing how agriculture is building the economies of the African countries he traveled to when he worked as a journalist.
Upon return to Nigeria, he tried to get into the agricultural space by working at the agricultural desk of a premier bank, but according to him, the bank "wasn't quite ready to launch fully into the agricultural space".
"As my frustration grew, I decided to quit banking and planned to go it alone into agriculture. Frankly, my decision led to a challenging sojourn as attempts to raise funding with my partner proved difficult. We started a Structured Trade and Commodity Finance company. After a while I started consulting for small agriculture companies seeking to raise capital both locally and internationally," he said in a 2016 interview.
After two years of no land to start his business, he made an offer to a farmer with vast land to help develop it and them share the profit with him 50-50. The deal went well, and he became part owner of 17,296 hectares of farmland. That was how Kereksuk Rice Farm began.
As a visionary, Rotimi increased the land space to 55,000 hectares, and after he and his partner split, he got 45,000 hectares to himself.
Although not its full capacity, Rotimi's farm currently produces 8,000 metric tons a year, an output it aims to double this year.
He aims to to achieve optimization by the year 2020.
Kereksuk also runs the Farm-Out-Of-Poverty initiative which exposes secondary school students to the production and economics of rice farming during a 3-year program.
The second phase of the initiative is the engagement of Fulani women in rice farming.
Here's the interesting part; Rotimi's reply when asked how he learned so much about agriculture and rice farming is always: "I learnt it all on Google. I downloaded every article I could find on rice production, consumed it and then practiced it in the fields."