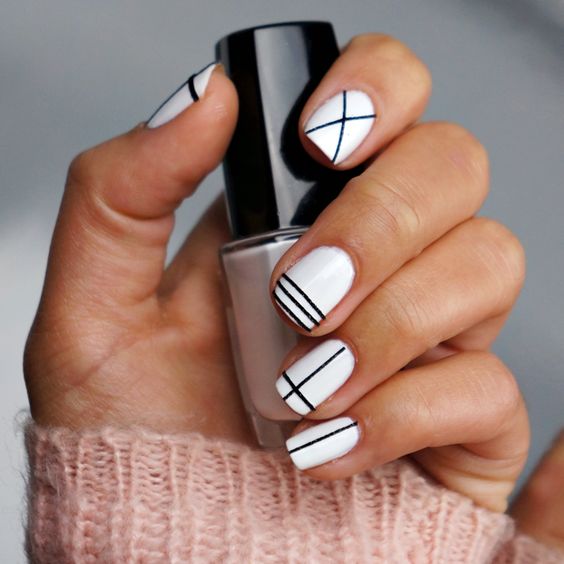 This edition of BN Beauty's Monday Manicure is all about nail art trends to try this year. The 2017 runways show so far have featured a few funky nail art inspirations, from Rodarte, Tibi to Proenza Schouler. See the photos below for more nail art inspiration today.
Metallic Ombré
The gradient trend is a popular one for nail art and it's one of the easiest to try. Brush on a shimmery silver over a clear base or use a deep burgundy on top of a glittery gold as seen on the runway by Michael Costello.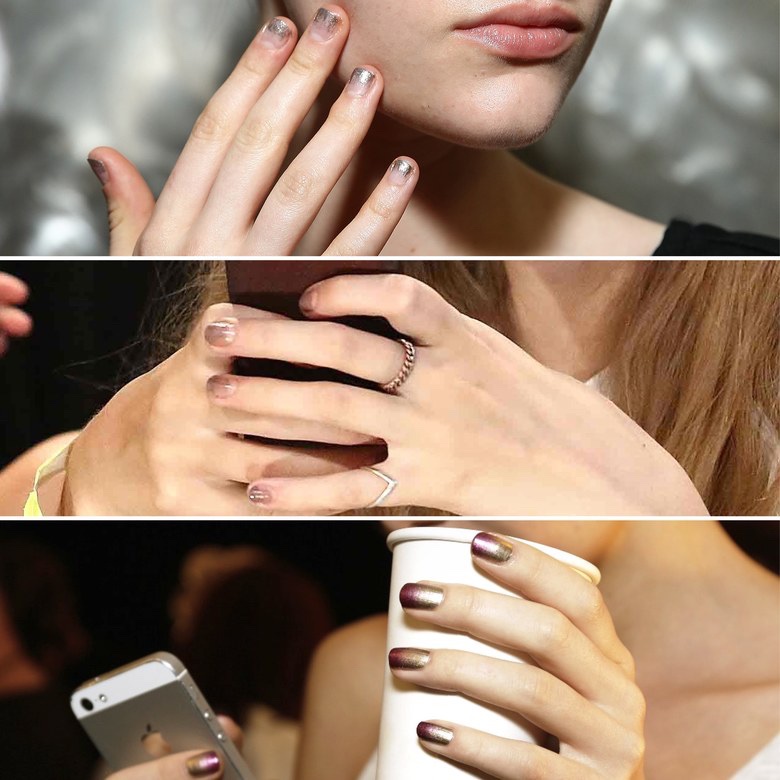 Asymmetrical French Manicure
Don't be boring with just any old french manicure, spice things up a little. Instead of having white line the top of your nails, the snowy shade cuts across a beige base diagonally.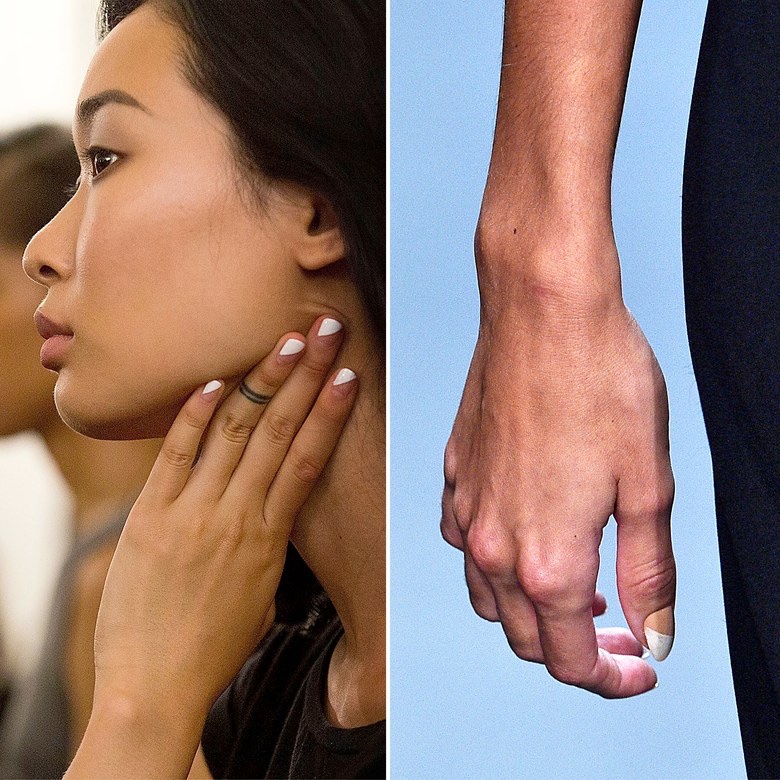 Cuticle Jewelry
Instead of sliding on a ring or two, here's an alternative way to accessorise your fingers. Outline the cuticle area of your nails with a shimmery or striking shade. Take it an extra step further with diamante studs or actual nail piercings like Kim Kardashian has done in the past.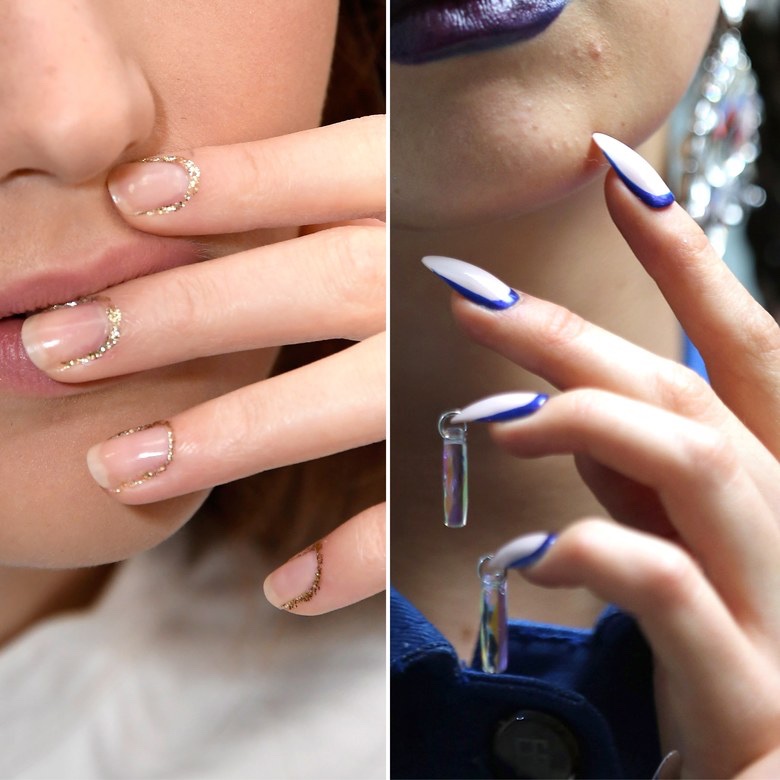 Abstract Art
You don't have to be Picasso to master this trend, just grab some of your favourite nail polish shades and give it a go. At BN Beauty, we believe there are no mistakes when it comes to nail art. Try random freehanded squiggles or create colourful arcs along your nail, see inspiration below.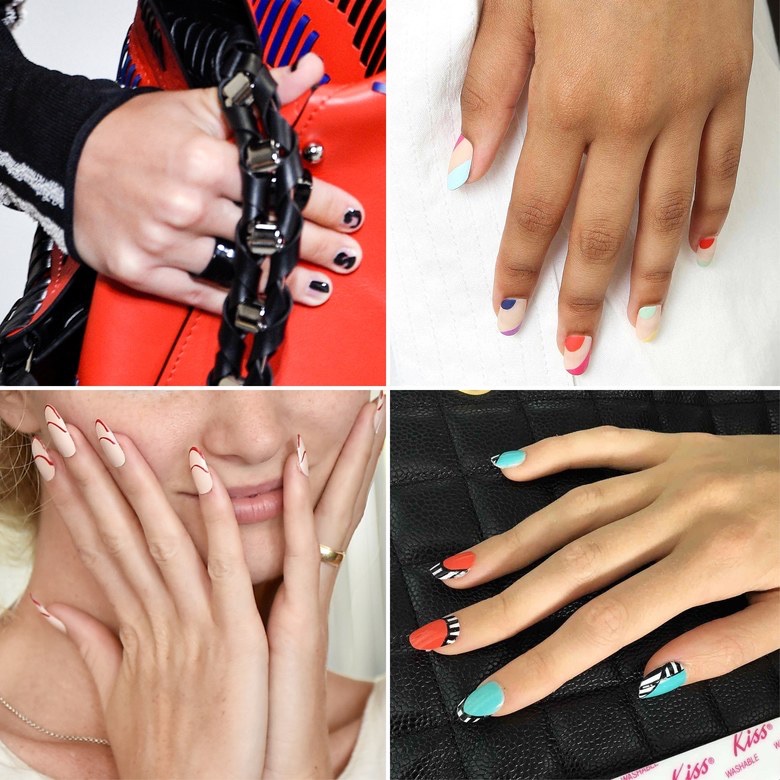 Solid Stripes
Creating striped nail art can be as easy or difficult as you want it to be. You can drag the brush vertically across your nail bed for one solid stripe like the look in the first photo, which we love! Or you can break out the tape for some primary-colored lines, as seen in the last two photos.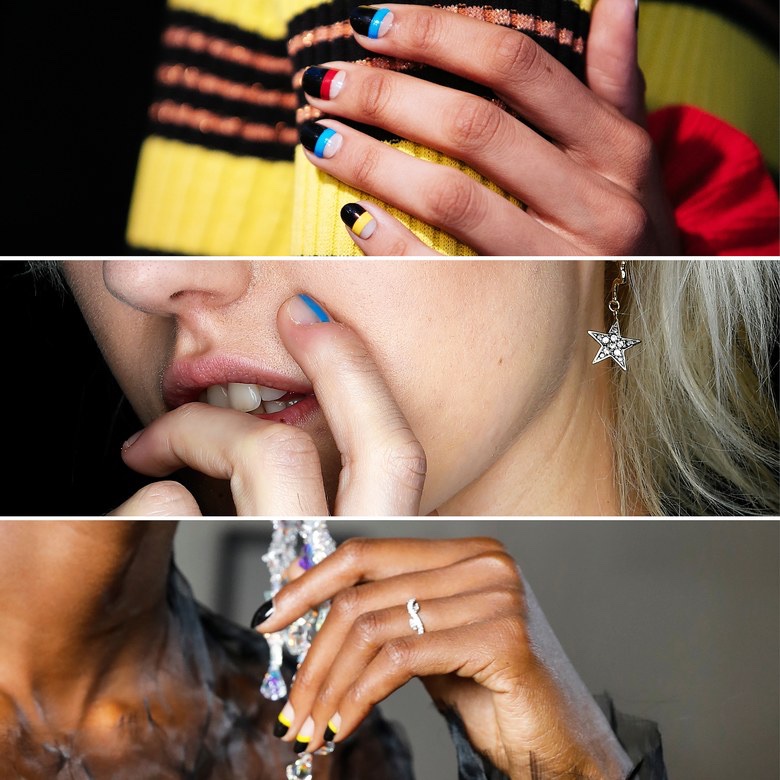 Photo Credits: Allure