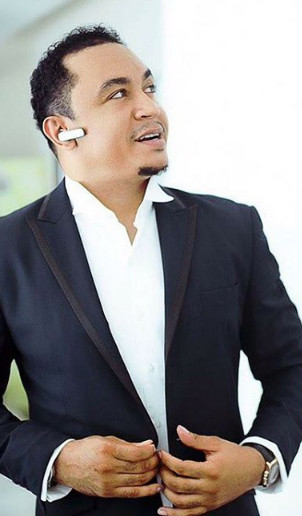 There is a newly opened Twitter account that has been solely focused on calling out on-air personality Freeze for a few days and the OAP has finally addressed the issue on social media.
The anonymous account made allegations of Freeze having a relationship with a married woman, making false domestic violence claims and more.
See the tweets below.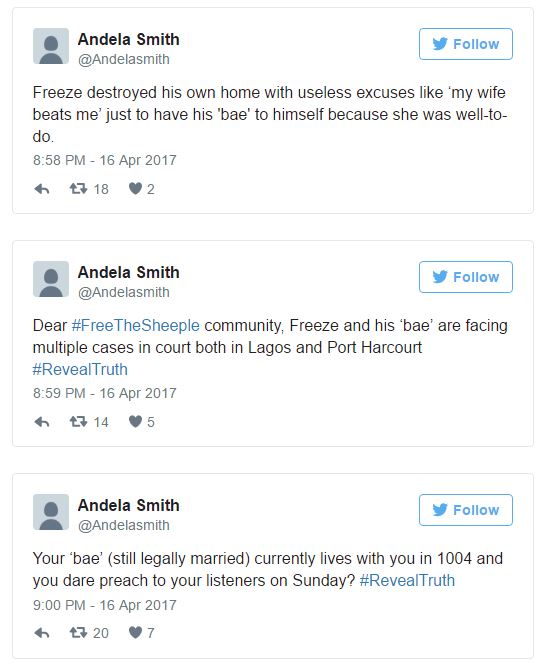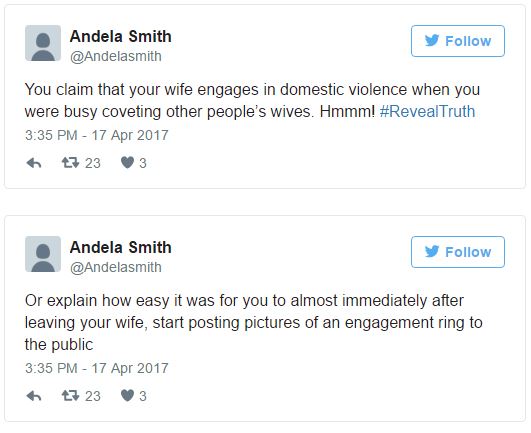 In response, Freeze says:
"People have been tagging me all day in this and sending me DMs, so I guess it's time to put pen to paper to address the haters, after all, I am a fair boy with 52 demons – Is this the best your Daddy GOs can come up with? Do you really expect me to address a phony account that was opened only a few days ago, just to slander me? Address a bescumbered clodpate that joined Twitter only this April? – If the person behind this account is not a bastard, he should show his face, bloody c**ksucking coward, asking me to be accountable. Listen, I am not accountable to ANYONE! I don't collect tithe and offering so how I choose to live my life is NOBODY's business. The pastors using your tithe and offering money to buy private jets, while sponsoring the lavish lifestyles of their whores, have you asked them to be accountable yet? – Shame on what some louts are turning Christianity to in Nigeria, where Yahoo boy pastors are resorting to cheap blackmail just to stop me speaking the truth against them! ~FRZ – Romans 16:18 KJV [18] For they that are such serve not our Lord Jesus Christ, but their own belly; and by good words and fair speeches deceive the hearts of the simple. – I'm addressing this in a live Instagram video by 7:30pm please join me!#FreeTheSheeple"