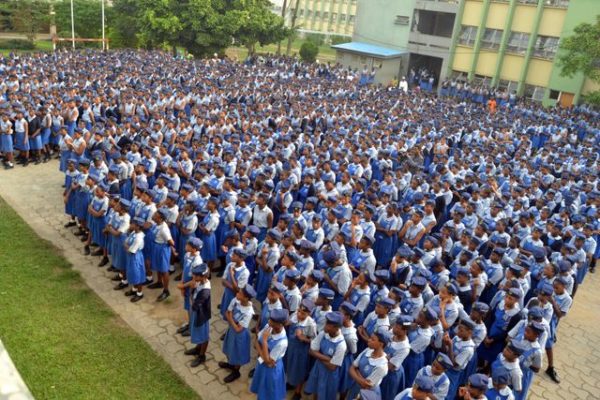 Lagos State Government has recommended the resumption of students for academic activities following the satisfactory result from analysis of water samples from all water delivery points at the Queen's College, Yaba. The school had been shut for over two months following the outbreak of diarrhoea which killed three students.
Dr Jide Idris, the State Commissioner for Health disclosed on Monday while giving an update on the outbreak of gastroenteritis in the school that the school authority have collaborated with the Parents Teachers Association (PTA), Old Girls Association and the Federal Ministry of Education and have successfully addressed identified areas of lapses by instituting various control measures.
He disclosed that since the outbreak of the disease in the school, 40 cases were admitted in various public and private hospitals in the State in which 37 cases were discharged after full recovery while the remaining three were unfortunately lost to the disease. He also stated that though no new case of the disease had been reported since the last case was discharged on the 18th of April, 2017, he warned that sporadic cases might still occur due to multi-microbial nature of the disease occurrence.
He said the control measures included decommissioning of the multiple contaminated water sources, renovation of the dining hall, decontamination of the hostels among other things have to be done.
"I am delighted to inform you that based on the results of the analysis of the latest water samples collected on Tuesday, April 11, 2017, all water delivery points have been certified to conform to official specifications and I hereby recommend to the School Authority resumption of Students of Queens College, Yaba, Lagos," he said.
He restated the need for the school authority to ensure strict compliance to personal and environmental hygiene and stated that the government is committed to providing good health for every citizen irrespective of gender, religious or ethnic affiliations. He urged the public to report unusual disease occurrence to the nearest public health facility or the Ministry of Health.
He concluded by saying the Lagos State Government commiserates with the families and management of the school on the sad occurrence.
Source: TodayNG