Back Together? Rob Kardashian & Blac Chyna Share Romantic Date Night Photos
It seems like Rob Kardashian and Blac Chyna might have settled their differences, and are headed towards rekindling their romance according to their Snapchat photos.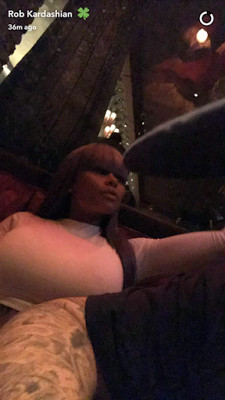 The reality TV stars seemed to be having a great night out as they posted cryptic photos of Rob's hands on her thigh and Chyna's hands on his.