#Trending: Did the Oba of Lagos HRH Rilwan Akiolu really "disgrace" Ooni of Ife Oba Adeyeye Ogunwusi in this Video Clip? | Twitter NG Reacts
There's a viral video clip of the Ooni of Ife, Oba Adeyeye Ogunwusi, bowing to greet the Oba of Lagos HRH Rilwan Akiolu at an event and the video has sparked quite the conversation on Twitter. In the clip, Oba Ogunwusi is standing as he bows while HRH Rilwan Akiolu is seated and acknowledges the bow with a somewhat dismissive wave of his hand.
According to several media outlets, this gesture was a "public disgrace" because the Ooni of Ife is the traditional ruler of Ile-Ife, a historic town that is seen as the cradle of the Yoruba people.
The video has caused quite the debate on Twitter tonight.
Watch the video below.

See some of the reactions below and share your thoughts!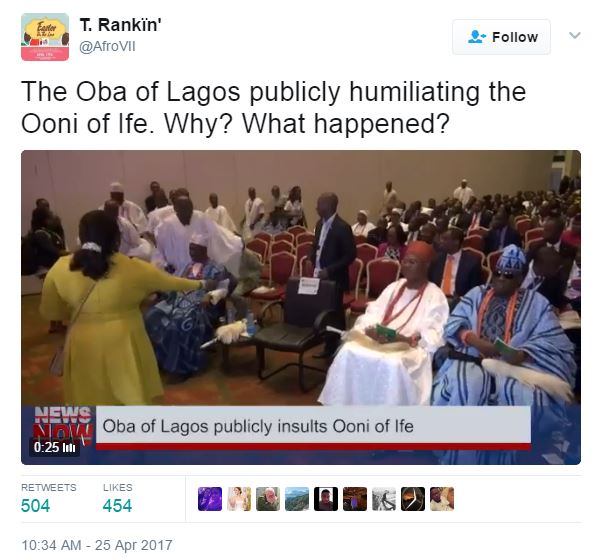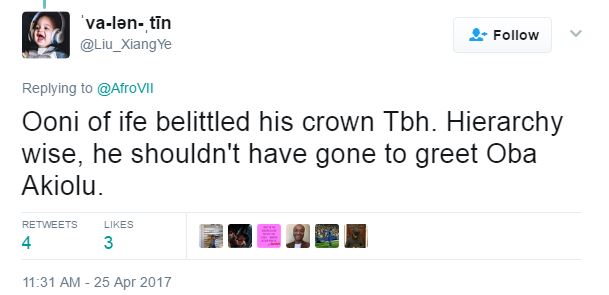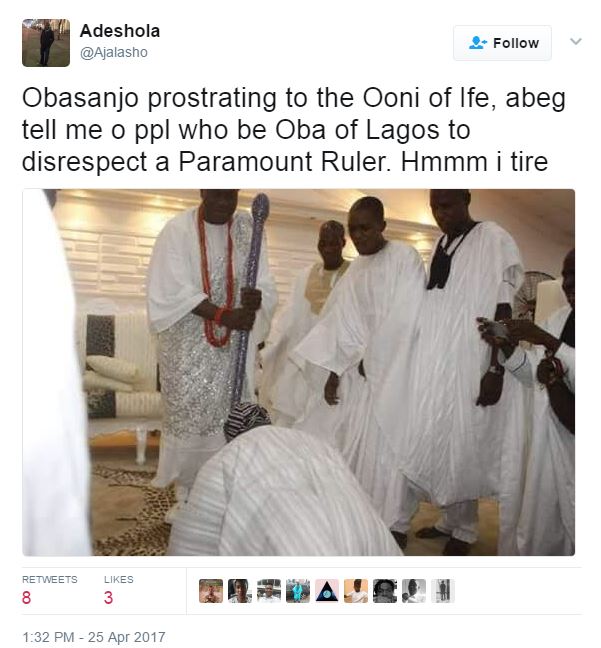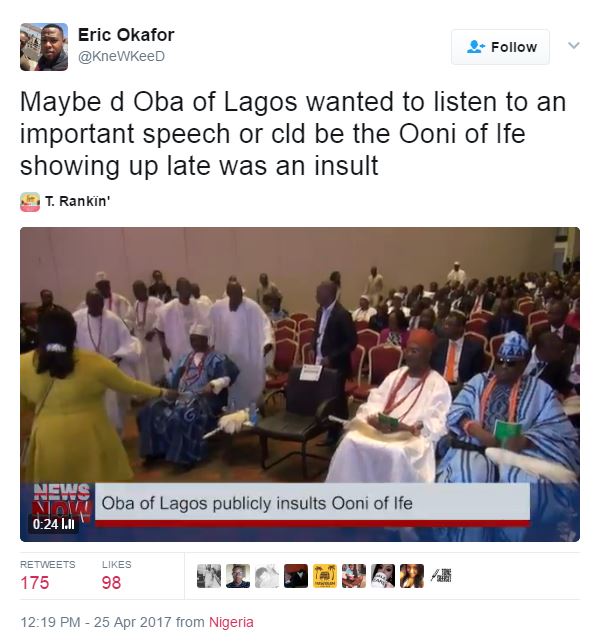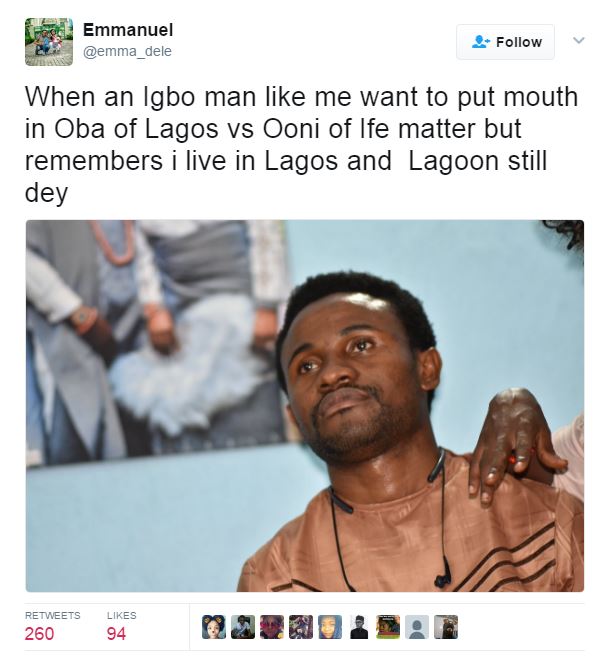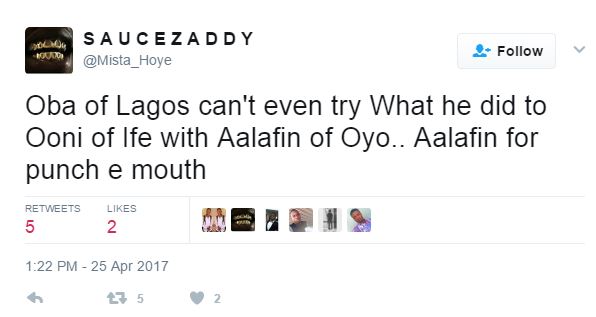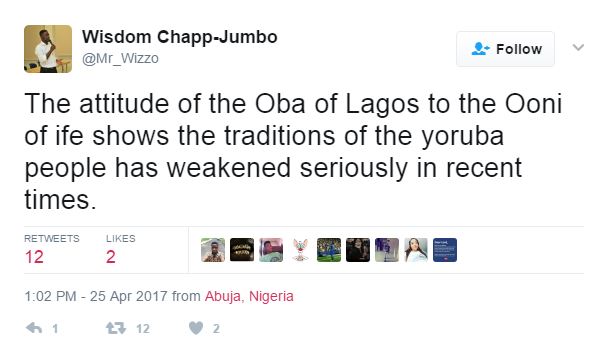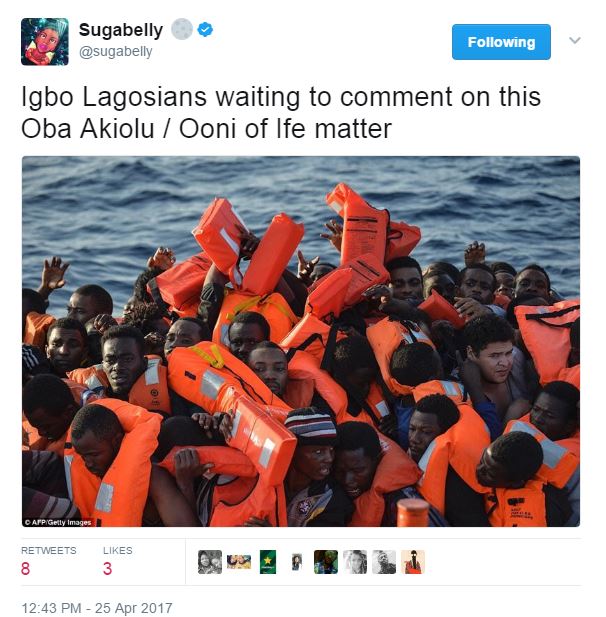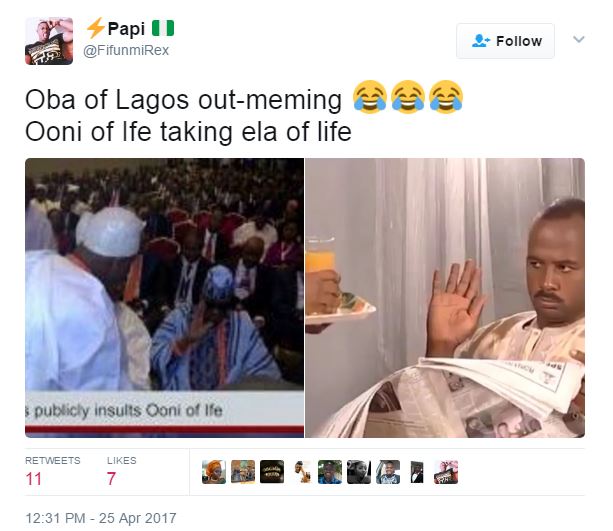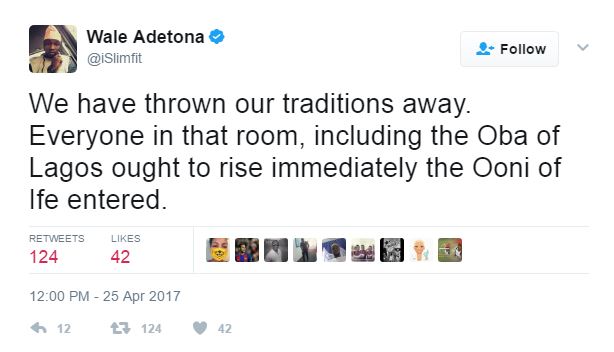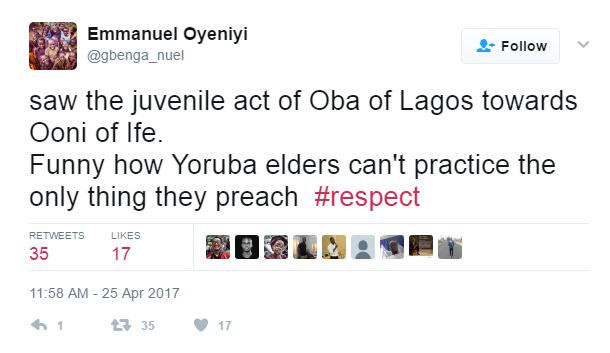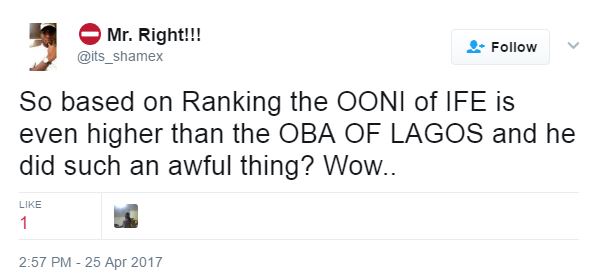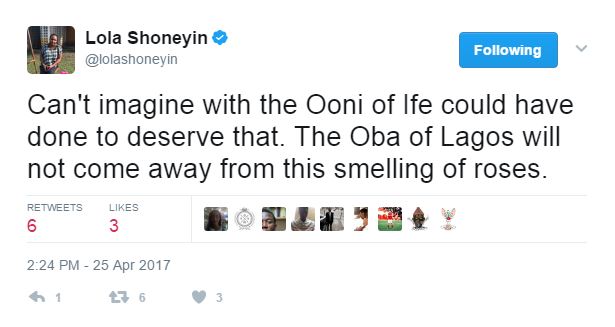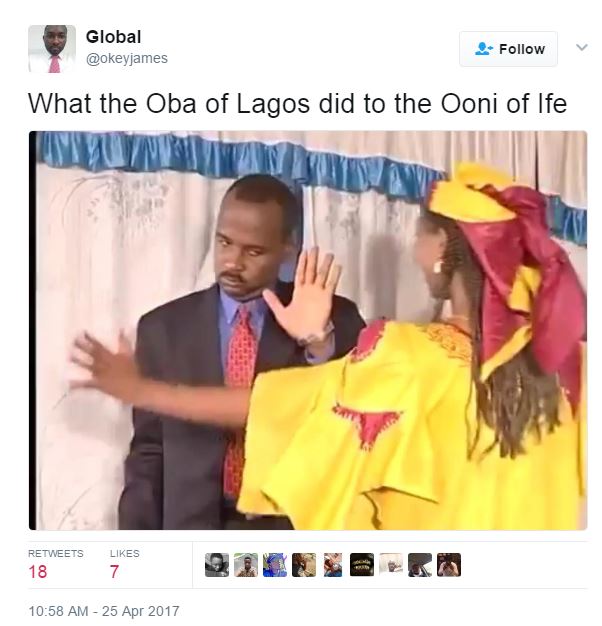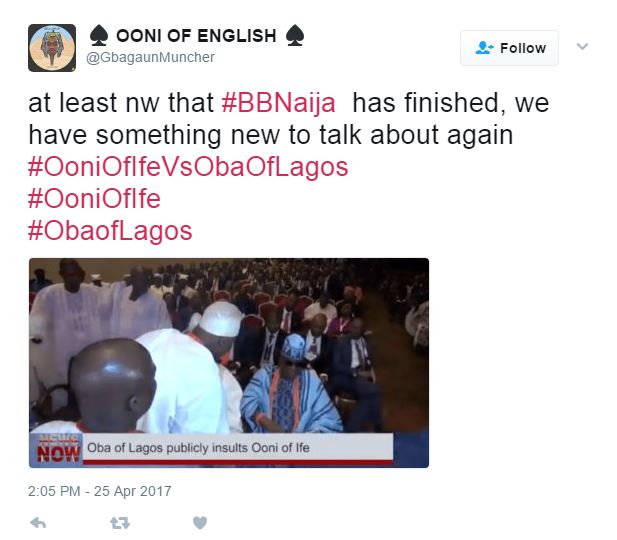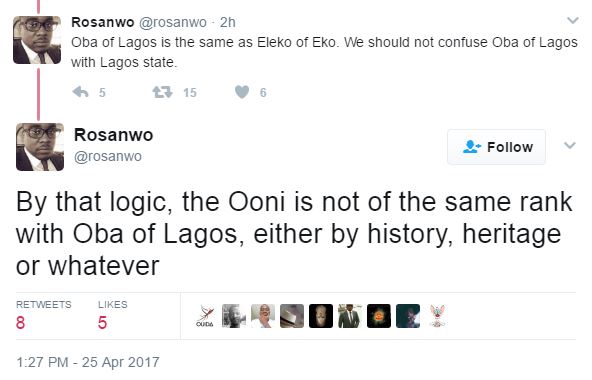 So far, neither of the Obas has reacted to the ongoing conversation.