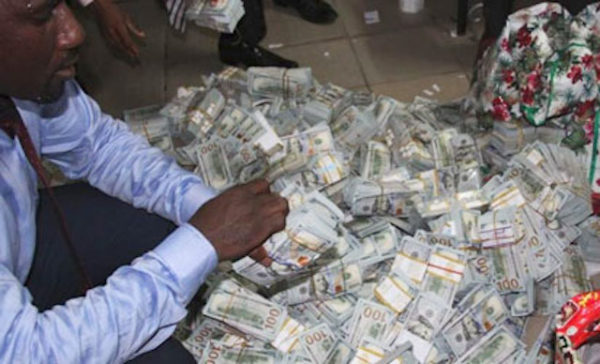 The Economic and Financial Crimes Commission (EFCC) on Wednesday uncovered yet another stash of foreign currencies and Naira notes in Lagos.
At the end of counting, the sums stood at $43.4 million, £27,800 and N23.2 million, the commission said in a statement on its Facebook page.
This time, the monies were found in a four-bedroom apartment on the 7th floor of a residential building at Osborne Towers located at 16, Osborne Road, Ikoyi.
The facility is said to be owned by Osborne Towers Resident Association.
The commission said the discovery followed an operation triggered by a whistleblower's alert received by its Lagos office on Wednesday morning.
The source was said to have noticed suspicious movement of bags in and out of a particular apartment in the building.
According to the source, the movers of the bags made it look like they were bringing in clothes.
The commission quoted another source, who is conversant with the apartment, as saying that a woman usually appeared on different occasions with 'Ghana Must Go' bags.
"She comes looking haggard, with dirty clothes but her skin didn't quite match her outward appearance, perhaps a disguise", EFCC quoted the source as saying.
"On getting to the building, operatives met the entrance door locked. The guards at the gate told the operatives that nobody resides in the apartment, but some persons come in and out once in a while. In compliance with the magisterial order contained in the search warrant, the EFCC used minimum force to gain entrance into the apartment," it said.
According to the commission, monies were found in two of the four bedrooms in the apartment.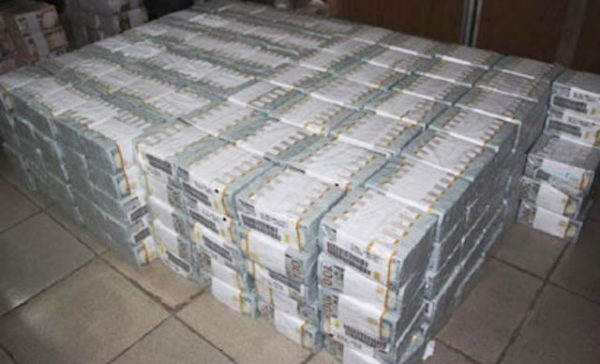 Further search by operatives into the wardrobe in one of the rooms revealed that it was warehousing three fire proof cabinets hidden behind its wooden panels.
An assessment of the content of the cabinets revealed neatly arranged US Dollars, Pound Sterlings and some Naira notes in sealed wrappers.
Preliminary findings, the EFCC said, indicated that the funds were proceeds of unlawful activity.
The commission said investigation into the discovery has started.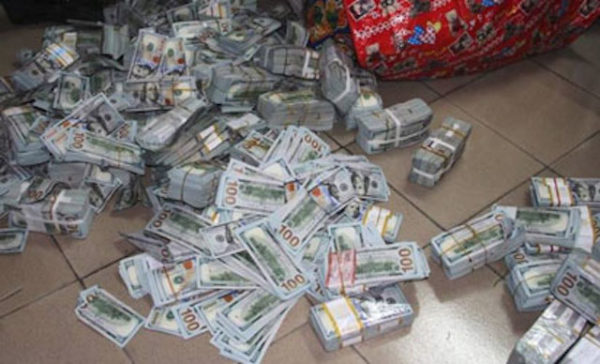 Photo Credit: Facebook – EFCC