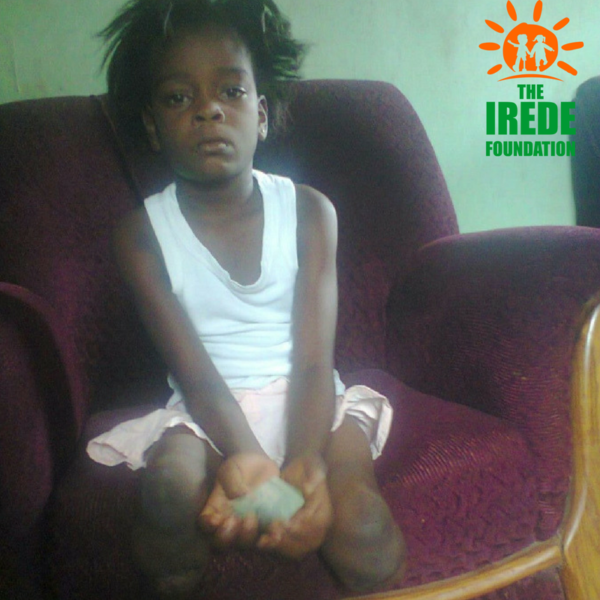 If you've ever had a health-related issue in Nigeria, then you will probably understand that it is extremely difficult to fund your treatment and navigate the healthcare system.
In view of this, BellaNaija launched the BN Community Centre. This online platform will feature "calls for help" as submitted to us. This includes information, photos and account numbers.
***
Life changed as she knew it for Kelechi Omege after both her legs started to shrink and she was in constant pain as a result of an injection she was given while undergoing treatment for fever & diarrhoea. Her parents were advised to amputate both legs by the doctors  before the situations worsened, after the amputation Kelechi's only form of mobility was to crawl or be carried by her parents.
With your help we will be able to get Kelechi standing, running, playing with her friends on her without having to be carried. Join us to be a part of Kelechi's success story.
I have also attached in jpeg the medical report.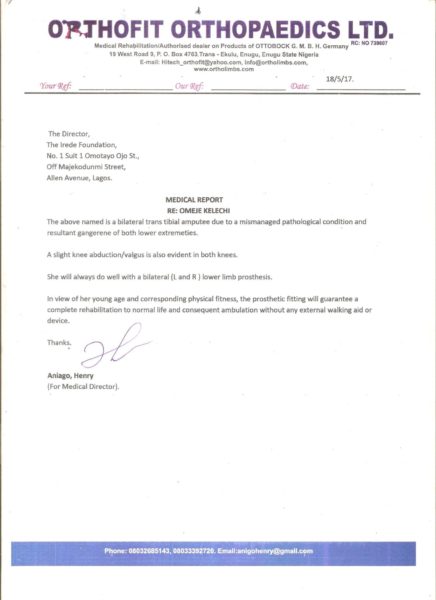 People can donate by going to this link: https://donate-ng.com/project/377 or through GTB 737
Give code: *737*32*<amount>*552#
***
We, at BellaNaija, encourage you to give if you can. However, please ensure you perform independent verification prior to donating any funds.