Twitter user Priscilla (@prizxillas) has quite the interesting story of getting into seven prestigious colleges. According to her, she has been accepted into Yale, Princeton, Harvard, Columbia, Brown, University of Pennsylvania and Cornell.
Her amazing achievement is even more special to her because she "Couldn't find a man to accept me for prom so I took a college that did".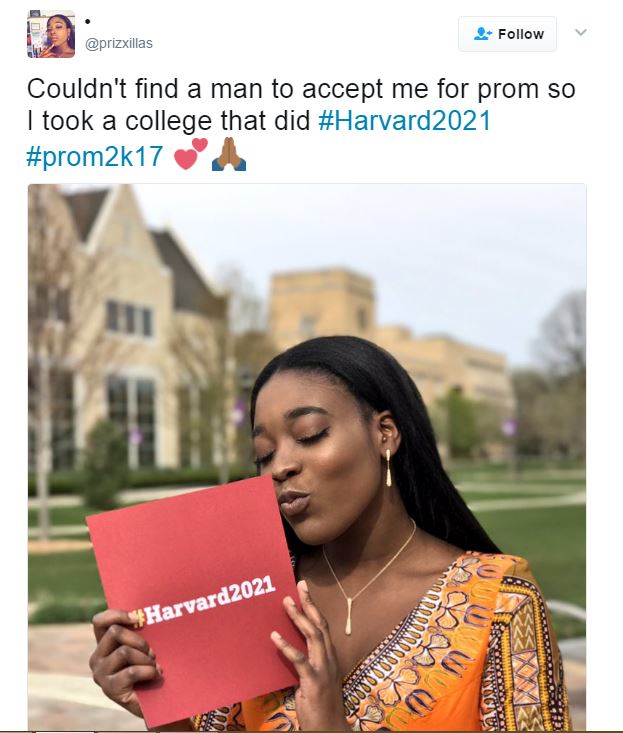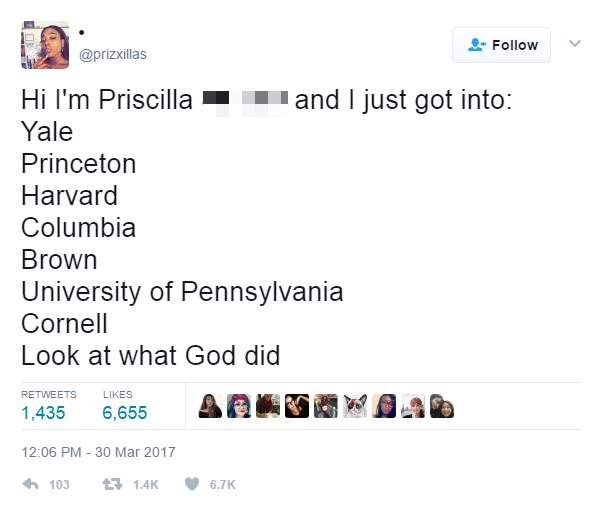 She shared the tweets on her social media page and the tweets have since gone viral with one of them getting over 28K retweets and 124K likes.
She also announced on her page that she has committed to one of the colleges – Harvard.
You go, girl!
Photo Credit: Twitter – @prizxillas