Golden Girl! Nicole Kidman Stuns in Print at the #Cannes2017 Festival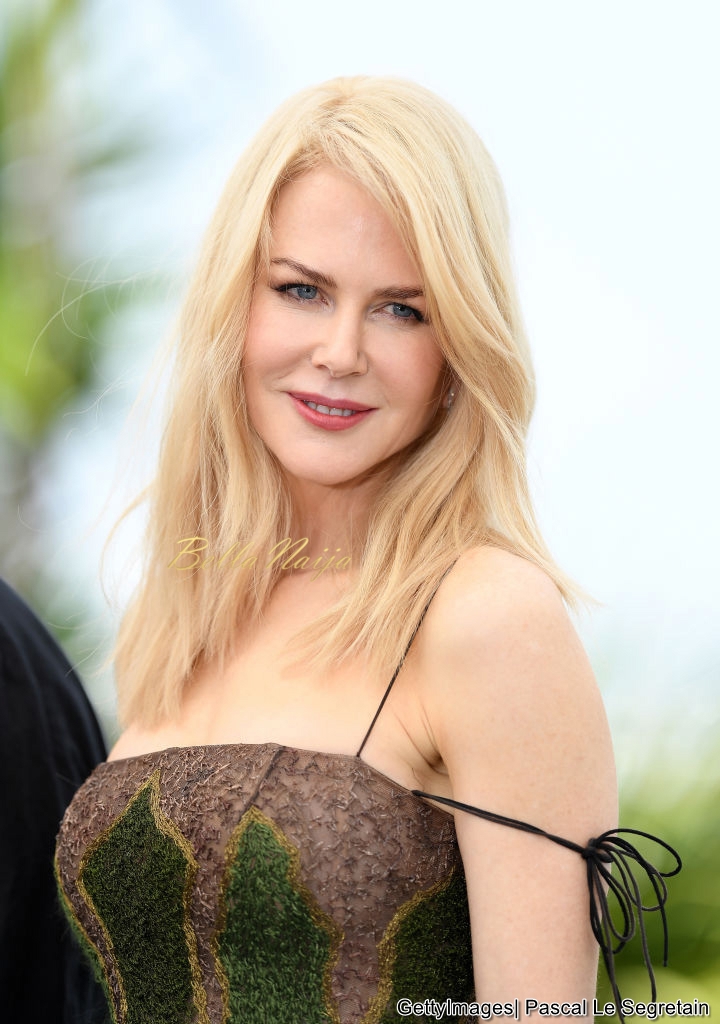 Been a while we have seen Hollywood screen goddess Nicole Kidman on the red carpet of a major event but you can always trust Cannes Film Festival to bring the best of the best in Hollywood together.
For the photocall of her new movie The Killing of the Sacred Deer, the Oscar winner wore an embellished detail filled print dress with emerald green sandal heels. She let her golden blonde hair down in a side part, soothing makeup and red lips.
Nicole said at the photocall that while she doesn't have to work, she does so because of her passion for cinema. "At this stage of my life, I'm just trying to stay very bold and open and try things and support film-makers I believe in."
The new movie, The Killing of the Sacred Deer features an eminent surgeon Steven Murphy – played by Colin Farrell – who adopts a teenager into his family. Things start to go horribly wrong when the boy turns against Murphy.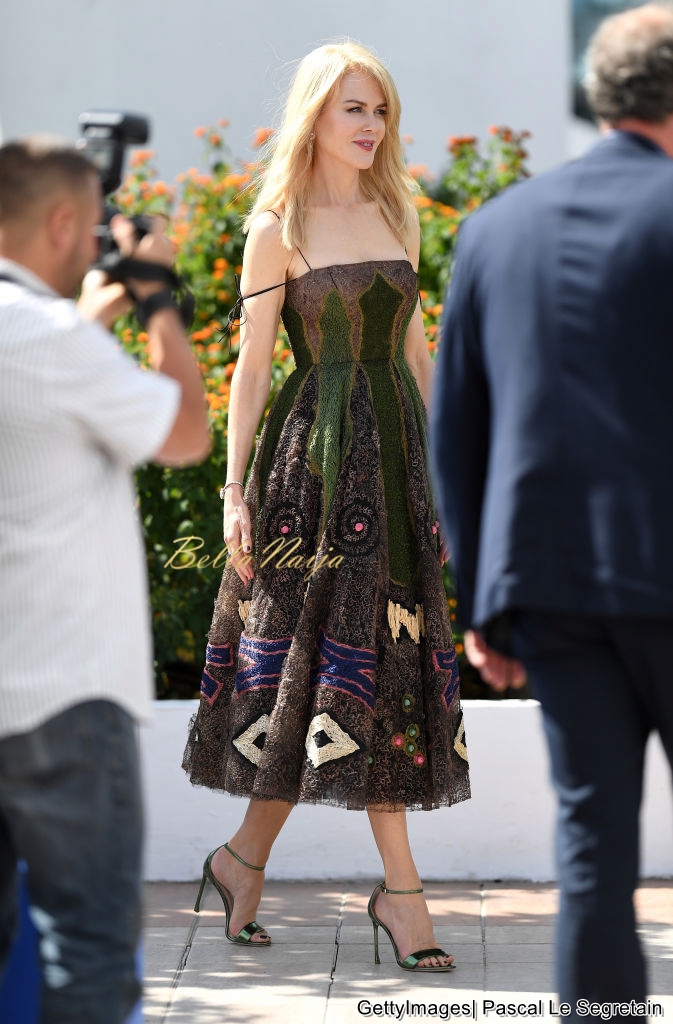 Photo Credit: GettyImages | Pascal Le Segretain