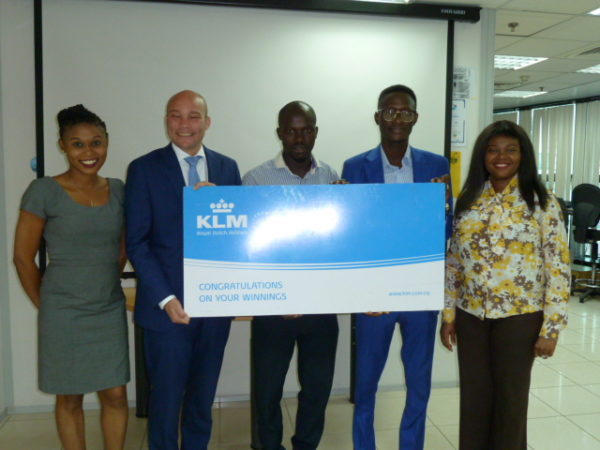 … and we have the winners of the #KLMExperience competition.
In April, we brought you news about the amazing #KLMExperience competition by KLM Royal Dutch Airlines where individuals were required to buy their KLM ticket, fly and share their experience on KLM's Official Facebook page for a chance to win a full refund and a free ticket for a friend.
Olorunleke Odubote won a full refund. He is a member of JCI and he intends using part of his winnings as donation to help a patient with kidney problem.
See his winning entry, his appreciation of KLM and his decision to support a good cause: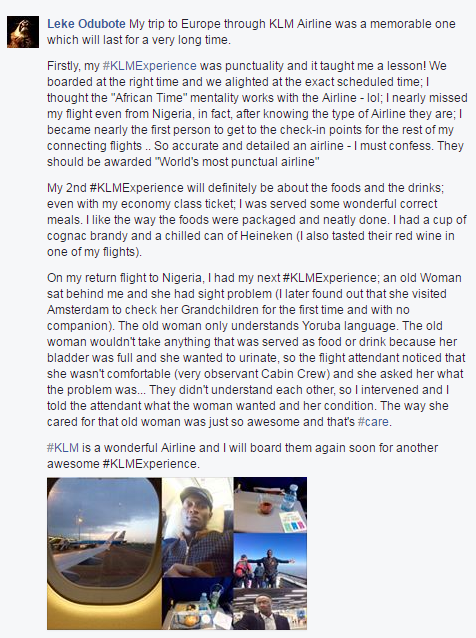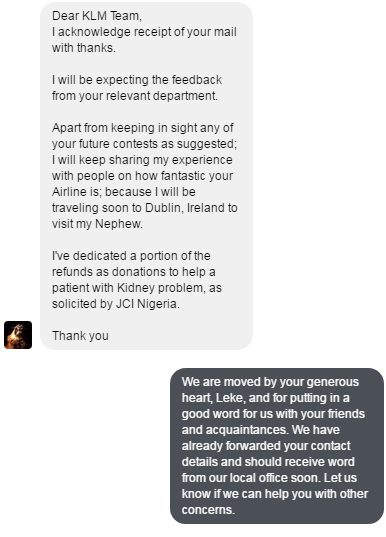 Olamilekan Egbetola won the raffle (done using people who liked Olorunleke Odubote's entry). He won a free ticket to any KLM destination in the world so that he can create his own KLM Experience.
See photos from the prize presentation:
Click here for more information about KLM amazing flight offers to various destinations.