Miss USA 2017: Kara McCullough Crowned as the New Queen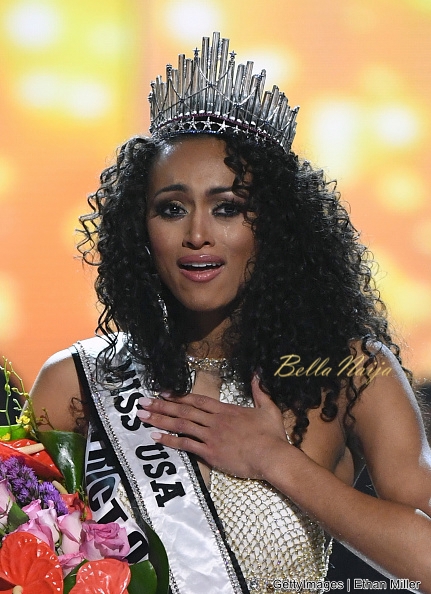 25-year-old scientist Kara McCullough has been crowned as Miss USA 2017 on Sunday by 2016 winner DeShauna Barber. This is the second year in a row that the winner is emerging from the same state, D.C. District of Columbia.
The event was held at the Mandalay Bay Convention Center in Las Vegas and the new queen will go on to represent America in the Miss Universe contest.
"I'm extremely thankful for this opportunity," McCullough told reporters after the event. "I just want to encourage so many women nationwide to find their passion in any subject possible and understand that nothing is difficult if you really, truly put the work in for it."
In the competition, the three finalists were asked to explain what they consider feminism to be and whether they consider themselves feminists. Miss District of Columbia replied she likes to "transpose" the word feminism to "equalism."
However, McCullough's win was criticised on social media after her controversial comments about health care and feminism. She called affordable health care a "privilege" for U.S. citizens, not a right.
"As a government employee, I'm granted health care and I see firsthand that for one to have health care, you need to have jobs," McCullough said during the question-and-answer round for the top five finalists.
The remark ignited political divides over President Donald Trump and the Republican Party's efforts to repeal and replace the Affordable Care Act, also known as Obamacare.
Photo Credit: GettyImages | Ethan Miller