Must Watch Trailer! Jim Iyke & Belinda Effah Star in New Blockbuster "A Star in Heaven"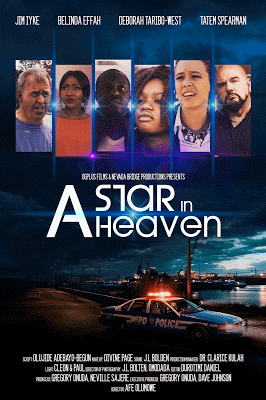 Nollywood superstar Jim Iyke in a new blockbuster movie alongside Belinda Effah titled 'A Star In Heaven' is set to shock the world with a new controversial role.
Caught up in a web of immigration blackmail, intellectual theft and greed, Kayode (Jim Iyke) is a genius on the verge of creating a breakthrough software 'StarBuck'. With his invention on the threshold of being stolen by corporate powers, with threats to unveil his illegal immigration status and with pressure from a nagging blackmailing wife (Belinda Effah) Kayode must find a spiritual balance to put his life and invention back in order.
Watch trailer