A young woman was trending on social media and was reported missing. Few days later, the account of Tshepo Mokoena believed to belong to her father confirmed that Karabo's boyfriend was responsible and had killed and burnt her body.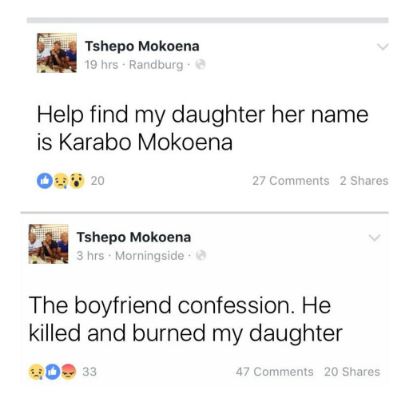 Karabo Mokoena had been reportedly missing since April 28 and those who posted her pictures on Twitter asked that the message be spread in order to help find her.
Tshepo's post elicited message of condolences with one user saying he was a criminal lawyer and that if Mokoena needed any help he must call him.
Her father has expressed gratitude for the messages on Facebook, writing: "Thank you for the support."
One Twitter user, Mary-Jane Mphahlele, was angry at the alleged manner in which Karabo died by writing: "Karabo Mokoena was found killed by her boyfriend like many others. Next time you want to dismiss her story with 'not all men are trash', think."
Another, @phiwe_lufele wrote: "The Karabo Mokoena story is so sad because it's so common. We can't even trust the men we share our lives, our beds or our vaginas with."
Nigerian singer, Niyola, who is a friend to Karabo also shared pictures of their conversation.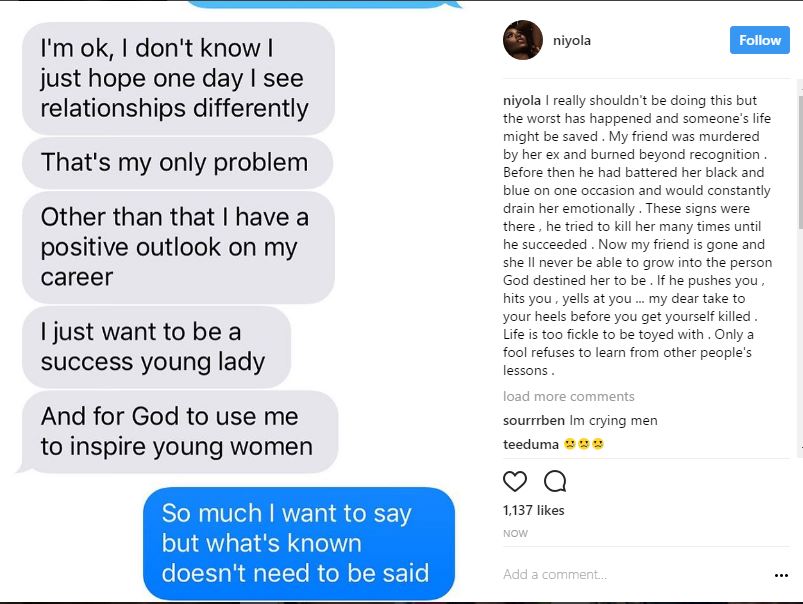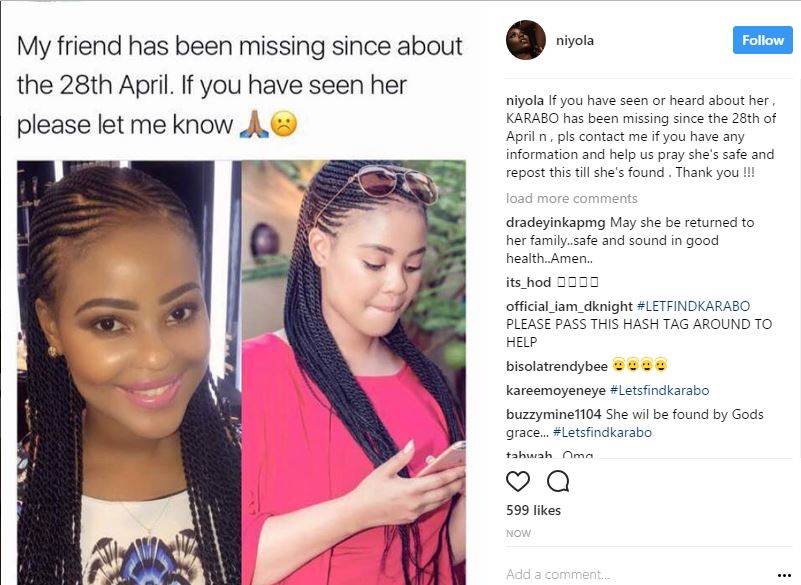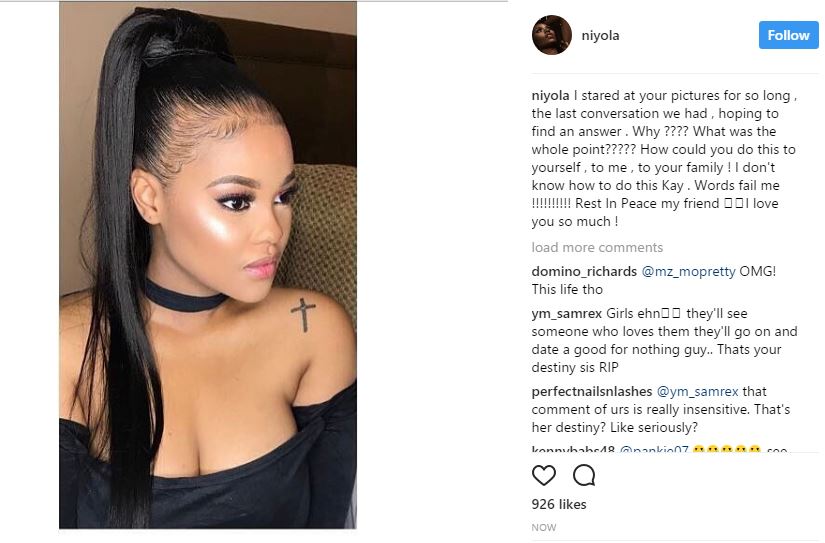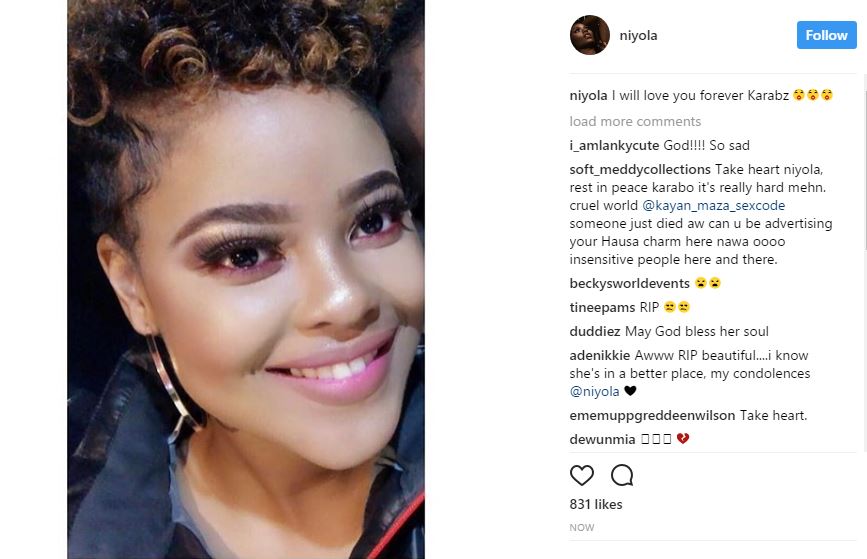 If you or a loved one ever find yourself in a domestic violence situation, please call these support services line in Nigeria. This is just one of many support organizations that you can reach out to in time of need.
Mirabel Center: 08155770000
WARIF: 0809 210 0008