ZAZAII X ZUVAA landed in Atlanta and the experience more than delivered – held at the usually tech inclined Garage at Tech Square in Atlanta.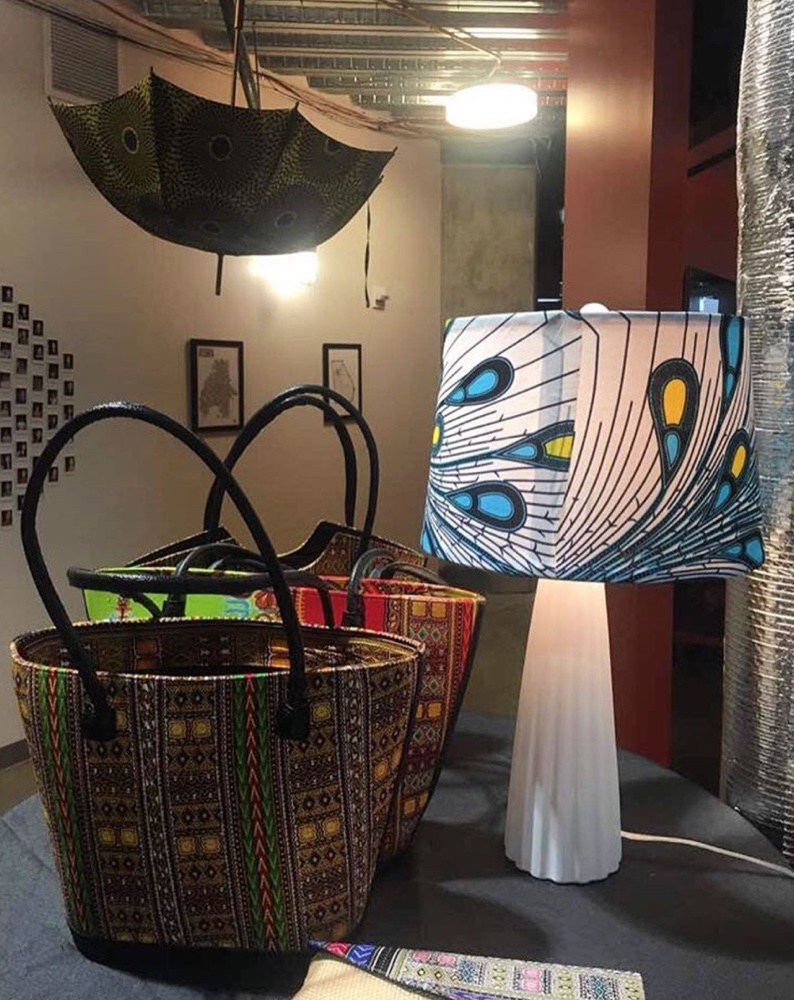 ZUVAA transformed the space completely into a pop up shop experience featuring designers like Belois Couture, ROCOCO, Kale & Kulema by their retail partner for this tour ZAZAII, as well as Zuvaa designers like YTPShop, Chinero Nnamani and more.
Founder of ZAZAII, Isoken Ogiemwonyi told us;
I loved the idea of the pop up tour straight off the bat, and following our London pop up and several discussions with Kelechi and Adia over an almost two year period – we finally came to terms and decided what shape our part of the tour would take – creating an immersive environment, from the bright colourful clothing to high energy music from the continent, I knew it would be amazing.

And despite many hiccups on my end, from several pieces not showing up – to last minute designer cancellations, I was OVERWHELMED with how amazing it was – especially with the sales. This was always going to happen but the recession has made it that much more urgent for our designers to have export exposure.
Kelechi Anyadiegwu, Forbes 30 Under 30 Alumni and Founder of ZUVAA said;
We wanted to create an environment that gives a real look into contemporary African fashion – eventually we aim to drive discovery to more African fashion brands who do not necessarily work in wax or print.
See Photos of Guest Shoppers
The venue saw more than 6,000 shoppers in the two days and we particularly loved photos from the booth. See below:
Photo Booth Shots
If you'd like to join the #ZAZAIIXZUVAATrunkshowTour for later dates, participation and inquiries we invite you to send an email to [email protected].
For more news, updates, please contact [email protected] or follow ZAZAII on Twitter and on Instagram, @experiencezazaii.
Sign up for monthly newsletter here – http://eepurl.com/btiqv5