Sullivan Chime Officially pitches tent with APC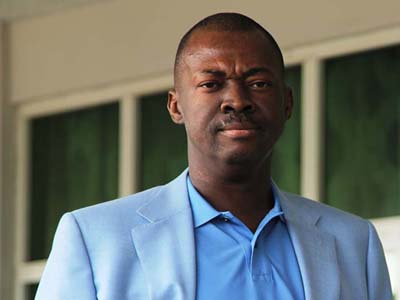 Former Enugu state governor, Sullivan Chime has formally dumped the Peoples Democratic Party for the All Progressives Congress, APC.
At a ceremony in Udi local council of the state today, Chime said he was crossing with thousands of his supporters to the ruling party. National Chairman of the APC, John Odigie-Oyegun formally received Chime into the APC fold. On Wednesday, Chime had said his  decision to join the APC was  to provide direction for upcoming politicians in the State. Chime had on March 16 this year, announced that he had dumped the PDP on whose platform he served as governor for eight years. He said the party was "dead and cremated". In his words:
I have now made my consultations with all ward, local government and state chairmen of the APC and the entire state executive of the party, including the national leadership. They have assured us that we can come in and I am excited about the prospect of joining the party. This is the only party that can take any politician to their destination and I pray that what happened to the PDP does not happen to APC. I am moving to the APC because a lot of people are looking up to me for direction. I ended my journey in 2015 but I still have my supporters looking for guidance.
Chime said that he was neither joining the APC to fight anybody nor seeking for any elective position as there was none at the moment.
He said that the APC had come to stay in Enugu State, noting that if things continued the way they were
I can assure you that the APC will win the state in 2019. Change has come to Enugu and it is like a movement.
He said it was regrettable that his decision to exercise his constitutional right by joining any political party of his choice had elicited spates of violence, sponsored by his detractors in the PDP.