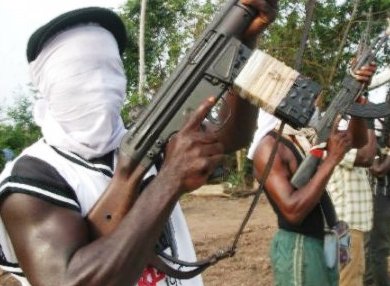 The Ministry of Interior says militants on Tuesday killed three policemen and injured five others in a shooting in Cairo. The ministry in a statement said the attacks on security forces are common in Egypt's northern Sinai, where the country is battling an Islamist insurgency, but targeted assaults in Cairo are rare. The shooting reportedly happened amid a campaign by militants to spread violence to the country's mainland. It said the militants drove by and shot down police stationed at an intersection of the ring road, a busy Cairo expressway, in the city's eastern
According to Reuters, the militants drove by and shot down a police station at an intersection of the ring road in Nasr City. It comes just weeks after two Islamic State suicide bombers killed at least 45 in deadly church bombings in Alexandria and Tanta, one of the bloodiest attacks the country has experienced in years.
The attack also comes three days after Pope Francis visited Cairo and warned against religious fanaticism, urging Muslim leaders to unite against violence.
True faith leads us to protect the rights of others with the same zeal and enthusiasm with which we defend our own. The only fanaticism believers can have is that of charity. Any other fanaticism does not come from God and is not pleasing to him," he said.
The pope endorsed Egyptian President Abdel-Fattah al-Sisi's campaign against Islamist militants. He also defended human rights, which non-governmental organizations have accused Sisi's administration of abusing.