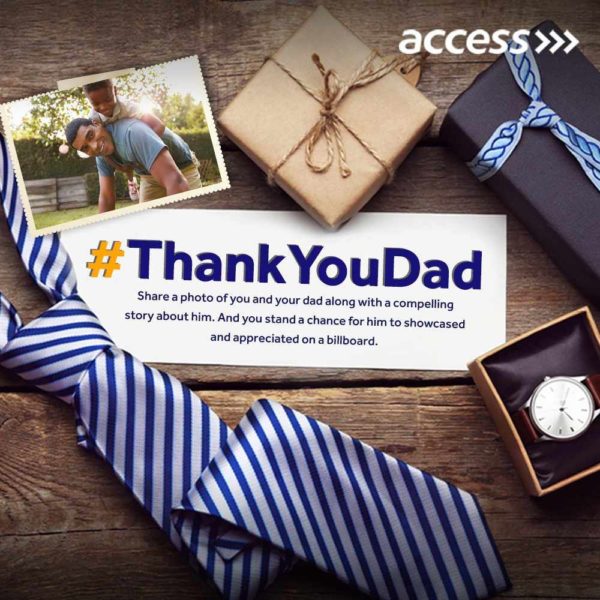 Let's play pretend.
Live like a celebrity child for a day by turning your dad into a celebrity on father's day. How? You can have your picture and his put up for the whole of Lagos and Abuja to see on the LED billboards and guess what? It's for free! Now ain't that something.
For the juicy details, Access Bank will be running an exhibition from their father's day photo gallery, on different LED billboards in Lagos and Abuja. The gallery will be a compilation of pictures of you and your dad received on Instagram and Twitter. This will run from Saturday, June 17th all the way to the Monday, June 19th, 2017.
Tell us a really intriguing story about your dad, post it on Instagram or Twitter alongside a picture of you with him. Use the hashtag #ThankYouDad. Don't forget to tag @myaccessbank. Entries after the deadline will only be reposted on the bank's social media pages.
The deadline to submit entries via Twitter or Instagram is the 14th of June. Follow Access Bank's social media pages for more information.
Hey superstar! We can't wait to get an autograph.
Facebook: @AccessBankPlc
Twitter: @myaccessbank
Instagram: @myaccessbank
———————————————————————————————————
Sponsored Content