English FA Champions Arsenal FC Visits Official Telecommunications Partner MTN Nigeria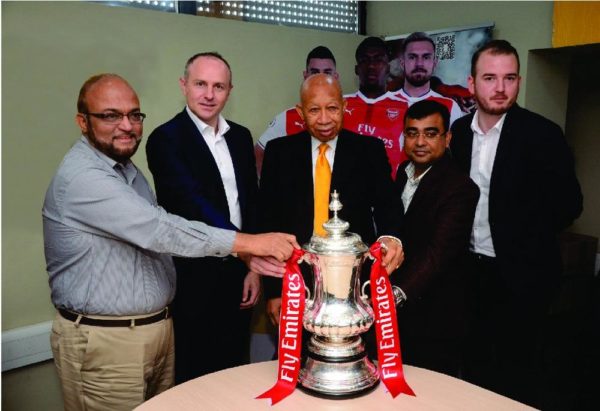 It was all smiles, laughter and selfies today when MTN Nigeria's executive management team, led by its Chairman, Pascal Dozie, received representatives of the current English FA Cup champions, Arsenal F.C of London, at the head office in Lagos.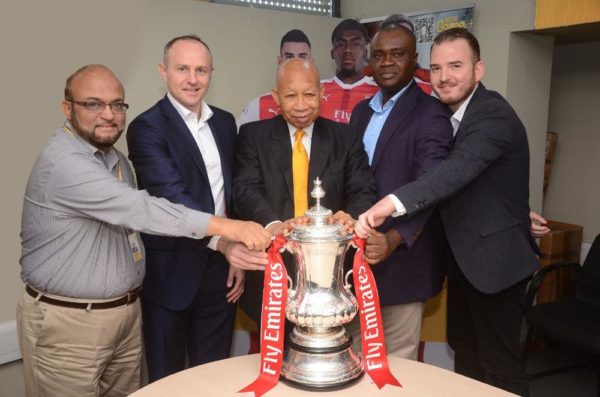 Arsenal's Head of Partner Services, Gordon Tannock, accompanied by Partner Services Manager at Arsenal F.C, Michael Higham as well as the prestigious English FA Cup stopped over to celebrate their victory with MTN, who are the official mobile telecommunications partner of Arsenal in Nigeria.
Receiving the Arsenal delegation, MTN's Chairman Pascal Dozie congratulated the club for its victory in the English FA Cup competition.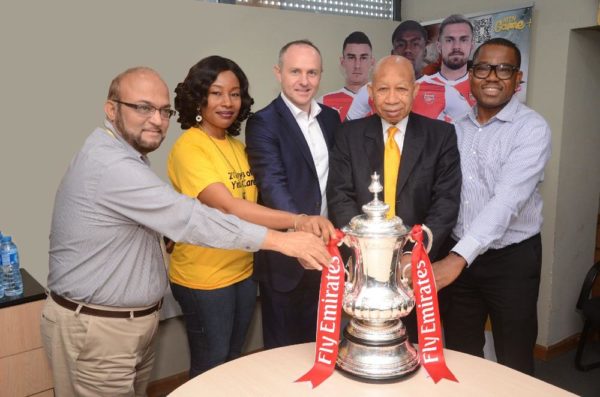 In his words – "Winning the FA Cup in such a tough season gives us greater reasons for celebration, and is a testament to the teams' resilience and determination. Virtues which resonate with me personally, and with MTN as a whole"
Speaking further, he said that "bringing the FA Cup to Nigeria shows the extent to which the club values its supporters in Nigeria and its partnership with MTN."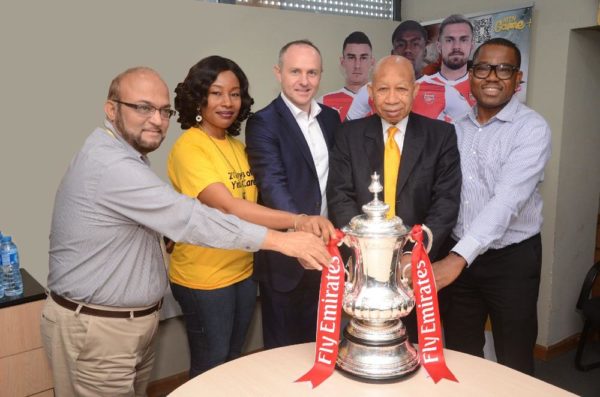 On his part, the Head of Partner Services, Gordon Tannock described MTN Nigeria as a strong partner to Arsenal F.C. "It is good to be in Nigeria again, a place where we have millions of our most passionate fans. MTN is a valued partner to Arsenal F.C, and bringing this cup here is our way of appreciating the company and our fans."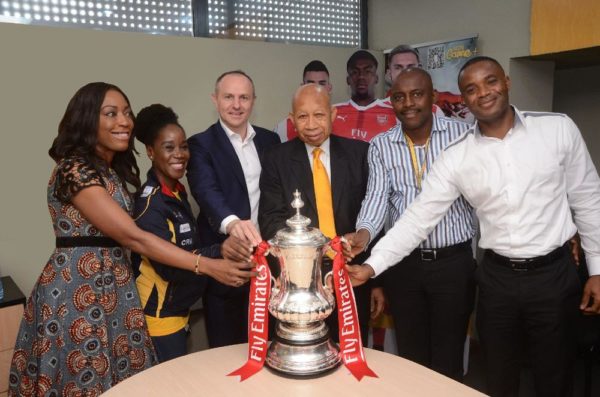 The partnership between MTN and Arsenal kicked off in January this year, offering a number of exclusive Arsenal related benefits to the club's large following in Nigeria, as well as to MTN's 60 million subscribers. Ahead of the new 2017/2018 season, MTN customers can continue to look forward to enjoying access to a range of match and player exclusive content including match highlights, club news, interviews and club imagery.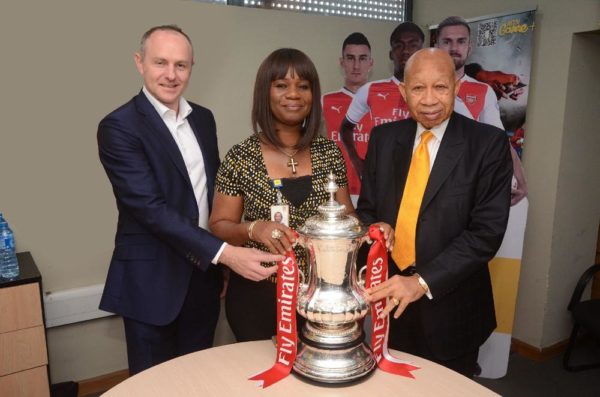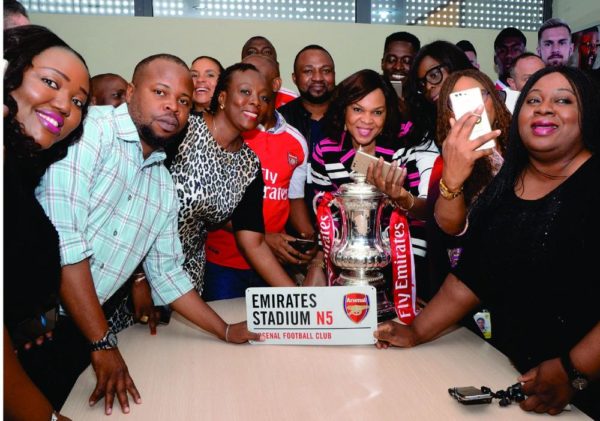 ——————————————————————————————————————-
Sponsored Content