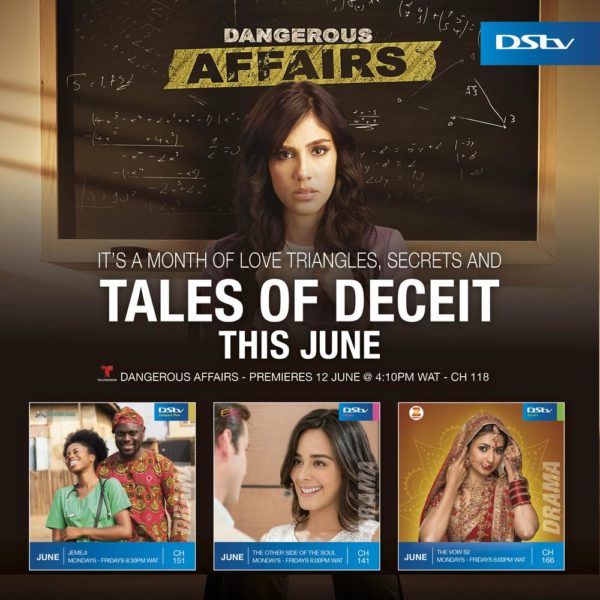 June is about to get super dramatic with juicy shows lined up on DStv to keep you on the edge of your seats. Make sure you stay connected and catch the second season of "The Vow", all week long at 6.o0 pm on Zee World Channel 166 and the premiere of a brand new telenovela "Dangerous Affairs" on the 12th of June at 4.10 pm on Telemundo Channel 118.
More entertainment also awaits you on DStv Compact with "Jemeji" every Monday to Friday at 8.30 pm on Africa Magic Showcase Channel 151. So be part of the drama this June, with DStv.
We welcome new subscribers to get our decoder offers of HD decoder, dish kit + one-month Compact subscription for just N18,800 or a DStv Explora + 1-month Compact subscription for N43,500 at any MultiChoice branch or dealer outlets.
Visit www.dstv.com for more information
————————————————————————————————————
Sponsored Content