Everyone is talking about the shocking breaking news which unfolded just a few hours ago. Nigerian music star Dammy Krane was arrested in the United States of America after a private jet company – TapJets reported his use of stolen credit card numbers to book their services. Dammy was arrested alongside Chukwuebuka Gabriel Ilochonwu.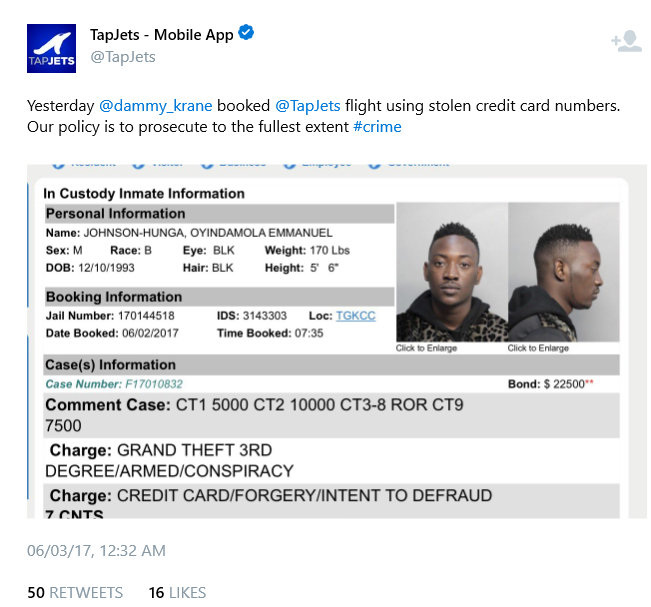 While the embattled musician's official Twitter account posted vague tweets distancing him from the allegations, the evidence of his arrest such as the arrest records, mugshots and confirmation from the private jet company show that he was indeed arrested and is currently being detained.
Disappointed fans have bombarded Dammy Krane's social media accounts with various messages. They are particularly upset because the musician had been posting so many photos and videos of his jet set lifestyle over the past few weeks.
What are your thoughts on the unfolding saga?