I love weddings! The idea of a stylish event for the sake of love has always had me bubbling with excitement. From a young age, I loved fashion and putting clothes together. I have always had an eye for standout pieces – be it clothes, accessories or shoes.
While in college, I would style friends and classmates when they went out on dates, interviews, balls and even parties. However, it was years of partaking in several weddings, wondering what I would have done differently with fashion and binge-watching episodes of 'Say Yes To The Dress' that grew my love for bridal fashion and bridal styling in particular.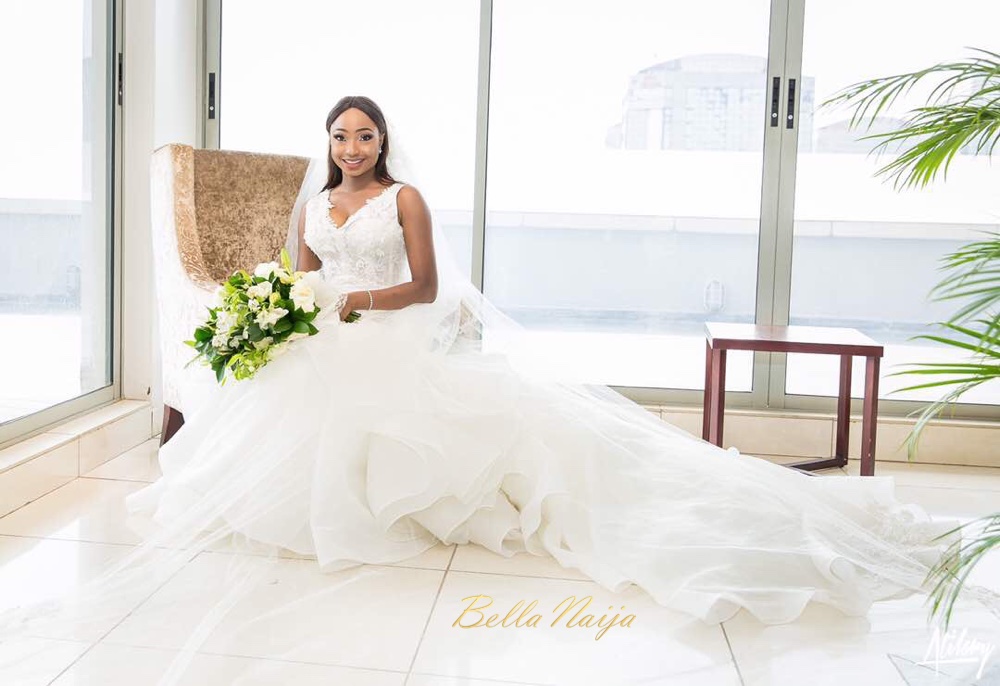 Essentially, bridal stylists guide brides in the biggest decision they make on their wedding planning journey, the wedding dress! They have a vast knowledge of fashion, bridal trends, colour tones, fabric textures and dress silhouettes. They are able to assist in curating an overall look for any bride, with any body type, under any budget.
Bridal stylists may also style the other events surrounding the wedding such as engagement photo shoots, civil ceremonies, engagement parties and sometimes the traditional wedding ceremonies. They are to make the process of compiling all these different outfits easier on the already busy bride.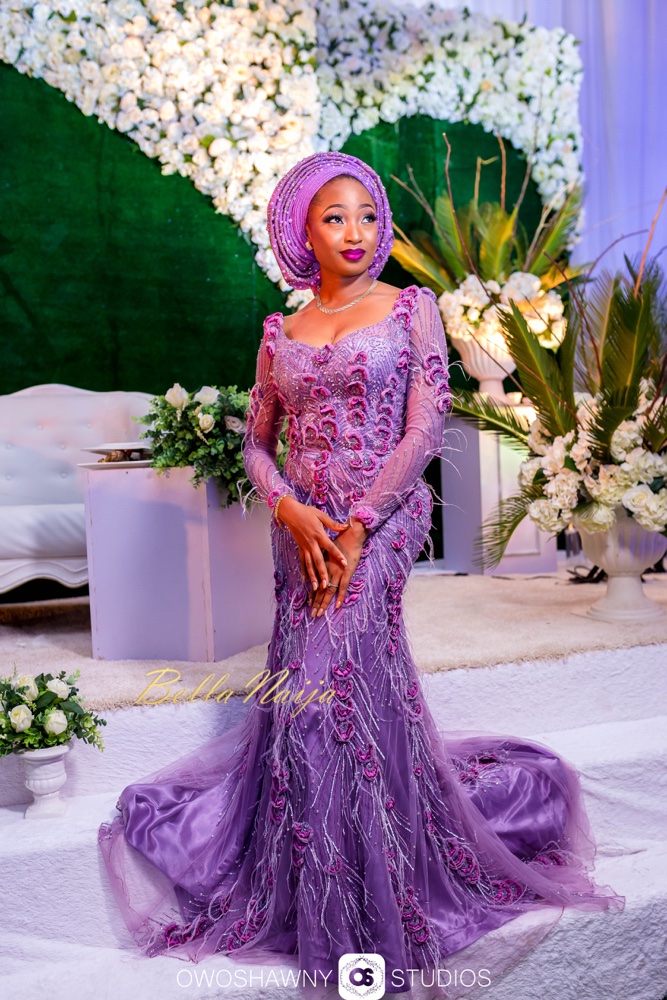 After this realisation of my love for bridal styling, it didn't take long for friends and family to start asking me to go wedding dress shopping with them. Things stood out to me that didn't stand out to most people. For instance, what kind of ivory went with a lady's undertone?
While styling other's weddings, it never crossed my mind that perhaps I might style myself one day. Although, people would say 'I can't wait to see what you will wear on your wedding day. I never took such comments seriously, until, it was my wedding in a few months and I hadn't thought about my own dress!
Believe it or not, I had thought of a wedding planner, a location and even had a date in mind but still had no clue what I was going to wear. Like many brides, I was so busy working on other things; I hadn't started the search for pieces required for my outfits. Amidst planning the more 'important' aspects of the wedding and working with other brides, the search had somehow been pushed to the back of my mind. In fact, someone had to remind me, that I had not started and it was getting late.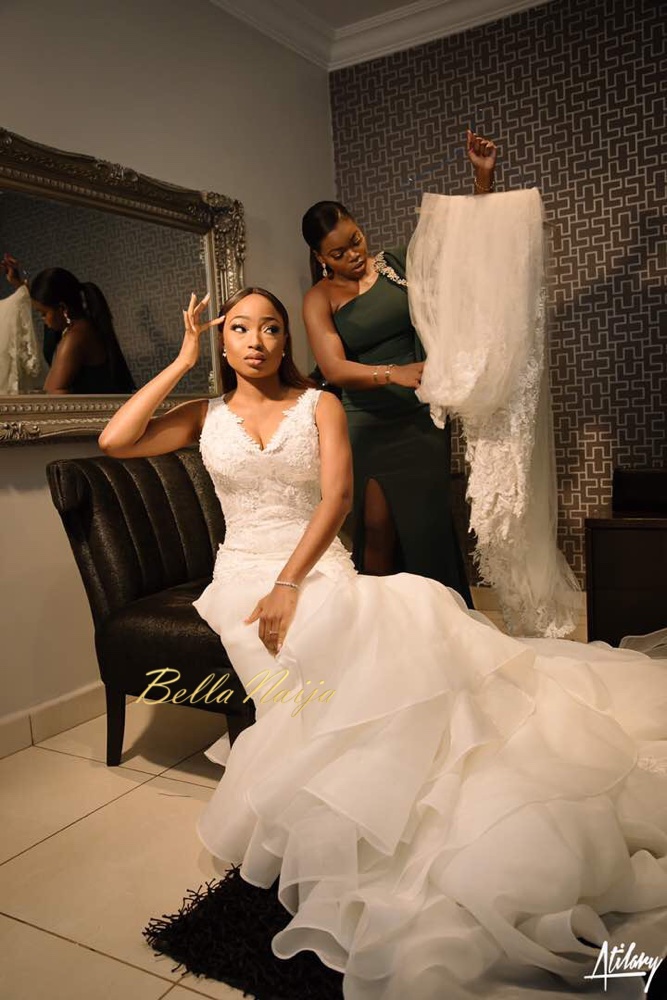 You typically need around 6-9 months for an off the rack dress to be made for you or about 3-5 months to get one from a custom designer. The longer you wait to get your dress, the more pressure you put on yourself to find 'the one' immediately.
Ladies, let me say this now; YOU DO NOT WANT THIS KIND OF PRESSURE WHEN YOU ARE PLANNING FOR YOUR BIG DAY. My advice is simple, find your dress and order it as soon as you can. You can alter much closer to the wedding and give yourself some peace of mind.
So, let's get back to my styling story. Most bridal dresses these days are made with some form of lace. However, my one rule was 'No Lace' and 'No ball-gowns'. This made the search extremely hard! However, knowing the 'type' and style of dresses various bridal stores carry helps in narrowing down where to look. It also saves time and prevents you from settling.
Essentially bridal stylists come in handy with this information to help you have a pleasurable wedding shopping experience and avoid the rollercoaster of trying numerous dresses and getting nowhere.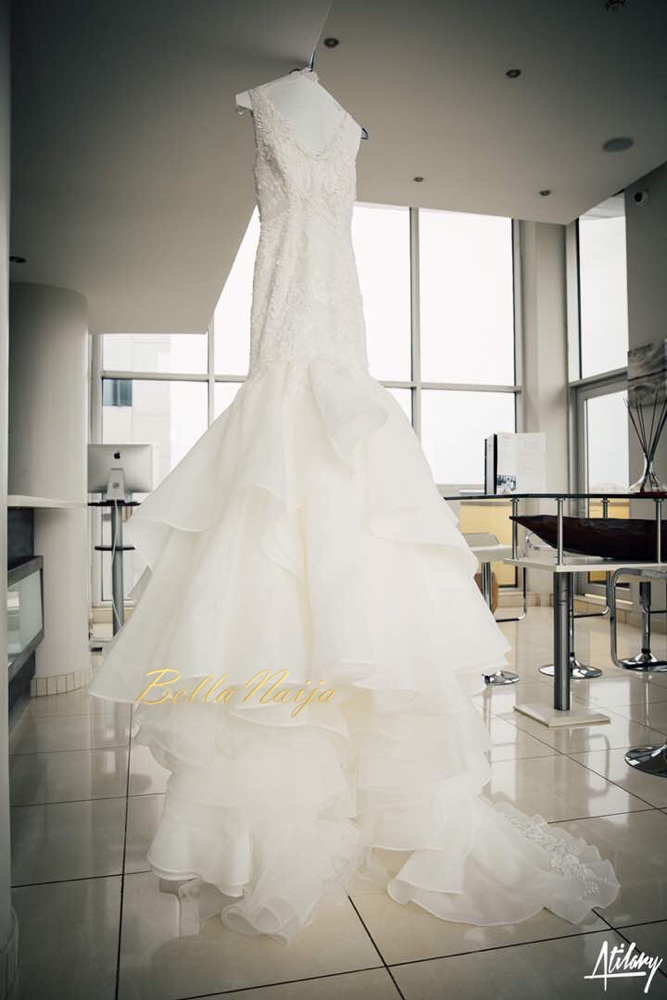 After a month of creating mood boards, strategic searching and visiting three bridal stores, I found the dress of my dreams! It was an organza mermaid dress with a V-neck (perfect for my wider shoulders). It had contemporary lace appliques on the bodice and an asymmetric train.
Almost immediately, I was faced with the defining questions most brides are faced with right after picking their dress. What shoes? What kinds of accessories? Should I wear a belt, a neckpiece or just earrings? These things might not occur to most brides before the dress search is complete, but they would to your bridal stylist and in my case, I already had the shoes! *Laughs*
I then had to put together a complete bridal look that was reminiscent of my personality, style and vision for my big day. Your bridal stylist helps you define these components during your consultation so you don't look back at your wedding pictures confused.
Sometimes this happens because someone in your entourage or someone at the bridal store convinced you that the dress was to die for, in the moment you gave in but now are stuck with a decision that was obviously not right for you. I always advise that your entourage consists of people who don't just know your vision but know you. This is why I like to build personal relationships with my brides. It helps me advise on the 'ONE' that embodies who she truly is out of all the beautiful bridal dresses that are out there in the dress universe.
As a stylist, body analysis is one of the most important things during a consultation. This is because you can't dress all bodies the same way. It is why while styling my bridesmaids look; I picked 6 different styles for them that would suit each of their unique body types. For example, halter necks help create the illusion of narrower shoulders. While off-shoulders sleeves work best on people with hips as wide as their bust. We picked the colour green for them, as it was the accent in the overall wedding colour scheme.
For the groomsmen, however, we could not add more to their colour palette as they wore dark blue suits. What we did was to have them wear off white ties to match the bride's dress. Last but not least, the groom wore a classic black tux to go with the Hollywood movie premiere theme of the reception.
My veil was a Lavish Bridal design with middle-eastern bridal style influences. Some brides might have an idea of what their dresses should look like and others might have no clue. Today's brides are very sophisticated and most have one or two very specific needs they require to be met in the styling process. For example, some already know the type of shoes or some other accessory they want to wear, so the whole look needs to revolve around that piece. In my case, it was my veil and shoes.
I had always thought to myself, that if I ever did get married, I could wear almost any dress in the world but my veil had to be dramatic lol. I also didn't like the idea of a regular white robe, so I wanted something different. I knew I had to design both my veil and robe from scratch if I wanted something true to my vision, so I did! I loved every bit of the process and would do it all over again. So, later this year, we would be launching a full line of unique veils and luxury robes for standout brides so watch out if you are getting married.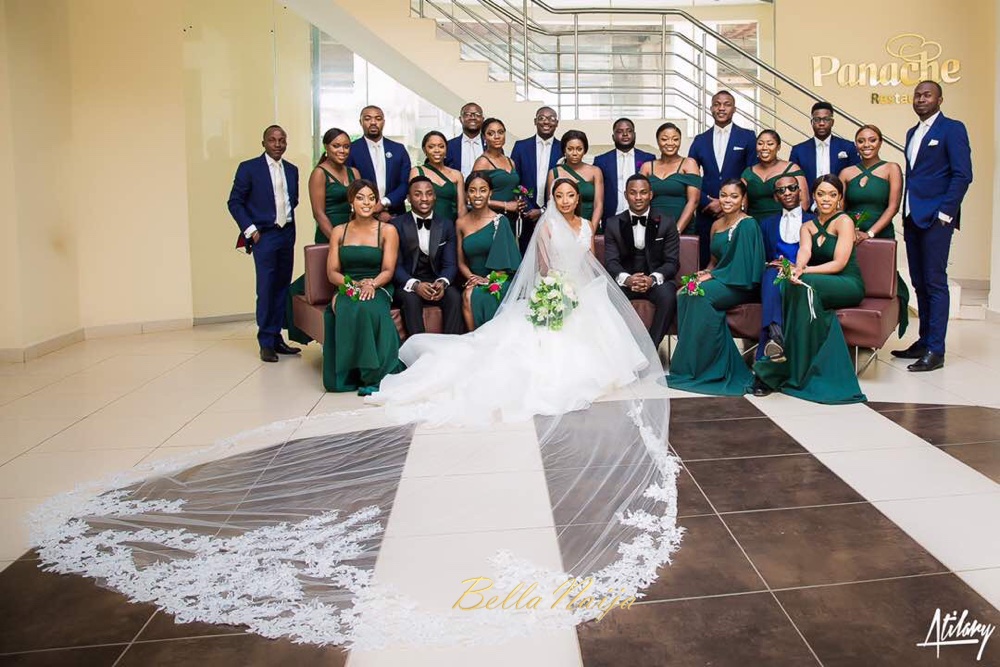 In all, the best advice I could have given myself, which I give all my brides as well is, DO NOT SETTLE! There are too many dresses out there for you not to find 'THE ONE'. You don't want to be walking down the aisle thinking 'What if I had gone with the other dress?!' In addition, trust your instincts and that of your bridal stylist. The goal is to be a vision on your wedding day and in the images after!
Traditional Wedding
Credits
Bride/Groom/Bridal Party Styling: @lavish_bridal
Bride's Dress: @ritavinieris
Bride's Robe & Veil designed by: @lavish_bridal
Bride's Makeup: @eeswatmakeover
Bride's Hair: @bridgetsmakeovers
Bridesmaids Dresses: @msmakor
Bridesmaids Makeup: @phoebebenkalio, @faithadamsmakeup, @brides_blings_n_tiaras
Grooms/Groomsmen Suit: @kimonokollection
Planner: @2706events
Photography: @atilarystudio, @femionatugaphotography, @owoshawnyphotography