Redefining User Experience! The Samsung Exquisite S Series Story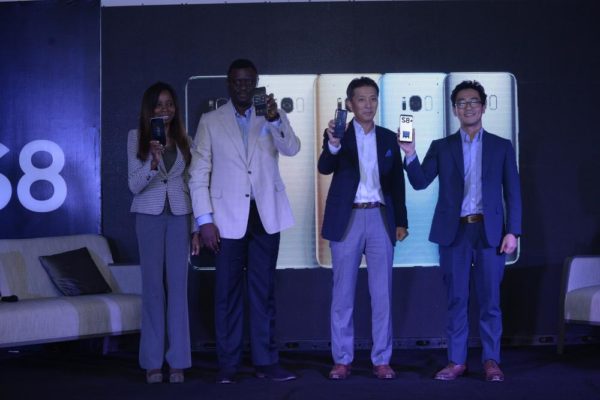 Man has continued to evolve over the ages especially when it comes to technology. The inventions of this age defy what has been known in the annals of history, and only a few inventions of the past can wow us in these times.
Sometimes when one wonders what life would have been like before Alexander Bell invented the telephone, it is scary; we would not have easy access to our loved ones all over the world.
For the world then before the invention of the phone, it must have been arduous having to travel for days just to deliver a message.
Now in modern times, we can do much more, connectivity is now readily available on handheld devices, unlike a time when only those who could afford VSAT connection or dial-up fixed telephones had albeit limited access to the World Wide Web.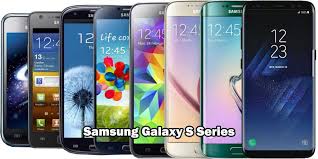 The world of mobile phones
With about 4.77 billion mobile phone users worldwide and 2.5 million apps available across digital marketplaces, smartphones have become an integral part of our lives, impacting day-to-day life in new and amazing ways.
Constantly referred to as a Personal Digital Assistant (PDA), smartphones, have become learning centres, entertainment hubs, mobile offices, personal assistants and so much more, giving the impression that most users are still very much besotted by how much can be accomplished from such a device, enhanced further by many upgrades that occur from time to time.
An insight into smartphone series that defy imagination
It is imperative to recall that Original Equipment Manufacturers (OEM's) have established distinguished Smartphone series which, over the years, have acquired potent lineage. Apple's iPhone, HTC's One, and Samsung's own Galaxy Note series smartphones which can be described as the series that defied the trends in order to leave an indelible mark in the galaxy of smartphones while etching out their respective destinies.
These smartphones all come to mind and have remained relevant – partly because they are attuned to catering to a large and diverse user base with incremental innovative iterations.
In my own opinion however, the Samsung Galaxy S series is in a class of its own as the game changer from a Korean company which started out selling dried Korean fish to Manchuria and Beijing in 1938.
A brief history of the Super S
The Samsung Galaxy S, announced in March 2010, was Samsung's first S series to enter the smartphone market. The device definitely stood out in a crowd, featuring a beautiful and vibrant 4-inch Super AMOLED capacitive touchscreen display, and a 1GHz ARM Hummingbird processor, a top-of-the-line processor back then. The smartphone was well-received in tech circles and achieved more than decent sales figures of around 24 million worldwide becoming one of the highest selling smartphones in the market at the time.
This legacy android phone was listed by TIME as #2 device in "Top 10 Gadgets" of 2010 while another tech review described it as the "new leader of the Android pack", praising the phone's superior all-round performance.
Unveiled at the Mobile World Congress (MWC) in February 2011, the Galaxy SII recorded a huge success with more than 20 million units sold worldwide within a year. The smartphone featured an improved Super AMOLED Plus screen that was expanded to 4.3 inches, a faster dual-core 1.2GHz, 1GB of RAM and a superior Mali-400MP GPU. It also featured Android 2.3.4 Gingerbread which would eventually get as far as 4.1 Jelly Bean, a sign of its prowess and longevity. In terms of storage space, 16GB and 32GB models were available.
Its thinness and lightness (116g) came in for praise, as did the display and responsiveness and 1080p video recording capabilities. The camera was also bumped up to 8 megapixels and now had a flash, while the 1650mAh battery was good for almost two days on an average use.
The Korean electronics company took home various Best Smartphone awards for the stunning Galaxy SII, which judges at the time called a "phenomenal success around the world as it had outperformed all its Android rivals and demonstrated the maturity of the ecosystem." The Samsung Galaxy SII was built to be the best and brightest with the most vivid screen out there and the fastest phone ever to hit the market while setting a new bar for smartphones in 2011.
Galaxy SIII was announced at Samsung Unpacked event in London in May 2012, with the smartphone recording over 9 million pre-orders just two weeks after unveiling. Over 10 million units were sold in less than three months.  Some phone aficionados referred to the device as "the best smartphone around right now".
The smartphone featured a Super AMOLED display screen of 4.8 inches, a resolution of 720 x 1280 pixels, a quad-core of 1.4GHz, 1GB of RAM, an 8-megapixel camera, and a storage of  16GB, 32GB and 64GB options were available. Thanks to its processing speed, design, battery life (2100mAh battery said to be good for about eight hours of heavy use), perfect blend of software, responsiveness, software upgrade which helped create better pictures than its predecessors, the device was said to be the favourite amongst other handsets in 2012 scoring highly in most areas. Worthy of mention is the fact that by the third quarter of the year, a research firm, Strategy Analytics announced that the SIII had overtaken Apple's iPhone 4S to become the world's best-selling smartphone model.
Galaxy S4 was launched in April 2013 with a 5-inch Super AMOLED screen 1080 x 1920 pixel, an upgraded 13-megapixel camera, Android 4.2.2 Jelly Bean, a quad-core 1.6GHz, 2GB of RAM and 16GB, 32GB or 64GB of built-in storage as well as a 2600mAh battery that typically lasts at least the length of a day. Thanks to the slimmer design, unimaginable quality as well as the processor performance, Samsung sold 40 million units of the S4.
In February 2014 the Galaxy S5 was launched into the smartphone market with a heart rate sensor, a blazing fast autofocus, and a fingerprint scanner. The CPU was faster at 2.5GHz, the screen was larger at a 5.1-inch Super AMOLED HD option, the camera boosted to 16MP and the battery now rocking up at 2800mAh. The 4.4.2 Android made things look slicker, an overhauling of the interface generally improved the flow through the device. The fitness elements were boosted through S Health 3.0, a holistic tracking app for your fitness; great camera, strong screen, impressive packaging, and a waterproof casing.
Successors to the Galaxy S5, the Galaxy S6 and S6 edge were carefully crafted from metal and glass; the Galaxy S6 edge, particularly, showed unique and outstanding beauty while also providing a solid grip and a remarkable viewing experience. Its glass body, made out of a fusion of Corning Gorilla Glass 4 (which is 50 percent stronger, tougher and more durable than any other Gorilla Glass) protected against sharp contact damage. The Galaxy S6 edge was described as the world's first-ever dual curved edge display, which distinguished the device as the ultimate premium Smartphone.
Yes, the screens were bigger, featuring a 5.1" for the S6 and a whooping 5.7" for the S6 edge. The brilliantly built smartphone came in a slimmer and lighter body with an improved curved screen Super AMOLED and a QHD 2560×1440 pixel resolution, which delivers excellent sharpness, brightness, saturated colours and overall image quality as expected from Samsung, enhancing entertainment experience. The Quad HD provides a resolution that offers crisp and vivid images, delivering an incredible viewing experience.
In 2015, Smartphone aficionados were excited at the launch of the Samsung Galaxy S6 series, a powerhouse of modern and futuristic smartphones. However, when Samsung officially took the wraps off the widely anticipated Galaxy S7edge and Galaxy S7 Smartphones, its engineering and design teams proved to the world that they had undoubtedly produced the perfect Smartphone. And they just might have.
The Galaxy S7 had a 5.1-inch display screen, while the Galaxy S7edge featured a 5.5-inch screen. They both featured Super AMOLED screens, allowing for clearer videos and images with a resolution of 2560 x 1440 (Quad HD). The devices were imbued with an ingenious Always-on feature, which gives access to certain information on the screen while the Smartphone isn't completely turned on. A distinct unique feature of the S7 series is the fact that they are completely dust and water- proof. Samsung Galaxy S7 and S7 edge both carry a resistance rating of IP68, meaning that the smartphones can survive being submerged in water for 30 minutes at a depth of 1.5 metres.
Yes, both the S7 and the S7edge smartphones came with in-built 32GB storage. The devices also supported expandable memory using microSD cards of up to an additional 200GB – a fantastic amount of space for your music, videos, photos and other documents.
The newest S series flagship smartphones have finally been unveiled and it is entirely what we expected it to be and more. The latest in its line-up, the Galaxy S8 and Galaxy S8+ are definitely a continuation of the Korean firm's successes.
The exquisite Galaxy S8 series builds on Samsung's heritage of creating stunning designs and functional devices. Available in 5.8-inch Galaxy S8 and 6.2-inch Galaxy S8+, the Infinity Display and bezel-less design form a smooth, continuous surface with no buttons or harsh angles. The compact design of the S8 series enables comfortable one-handed operation and Corning Gorilla Glass 5 on both the front and back for durability and a high-quality finish.
The Super AMOLED display panel has an aspect ratio of 18.5:9 and a resolution of 2,960 x 1,440 resulting in a crisp display.  Whatever you are watching, the large AMOLED screen will bring the content to life with rich colors, intricate details, and stunning definition. Apart from being water and dust resistant, the devices also offer five types of security technologies: iris recognition, face recognition, pattern, password, and PIN, users can easily choose their preferred method. With the face recognition, users can instantly unlock their devices with a look.
The final verdict
It is not out of line to say that Samsung has creditably discharged its duties as a massive player in the smartphone space, thanks to its high-end smartphones like the Note series and the Galaxy S line, recording a lot of exciting successes over the years. From the aforementioned, its legacy is firmly ensconced in the firmament of mobile telephony via the exquisite and intimate user experiences it provides through every iteration.
These perfect works of art are a blend of premium components with the most advanced Samsung technology. They are imbued with incredibly intelligent cameras and have set a new industry standard for design (distinctive Galaxy design, which is a fusion of metal and glass), craftsmanship and performance, redefining the company's signature Galaxy series, introducing "The All New Galaxy".
The world today is witnessing an ongoing revolution in terms of smartphones, there is a craving for phones that can redefine the way we look at our existence, there should be much more we can achieve with the little but powerful devices in our hands.
—————————————————————————————————————
Sponsored Content