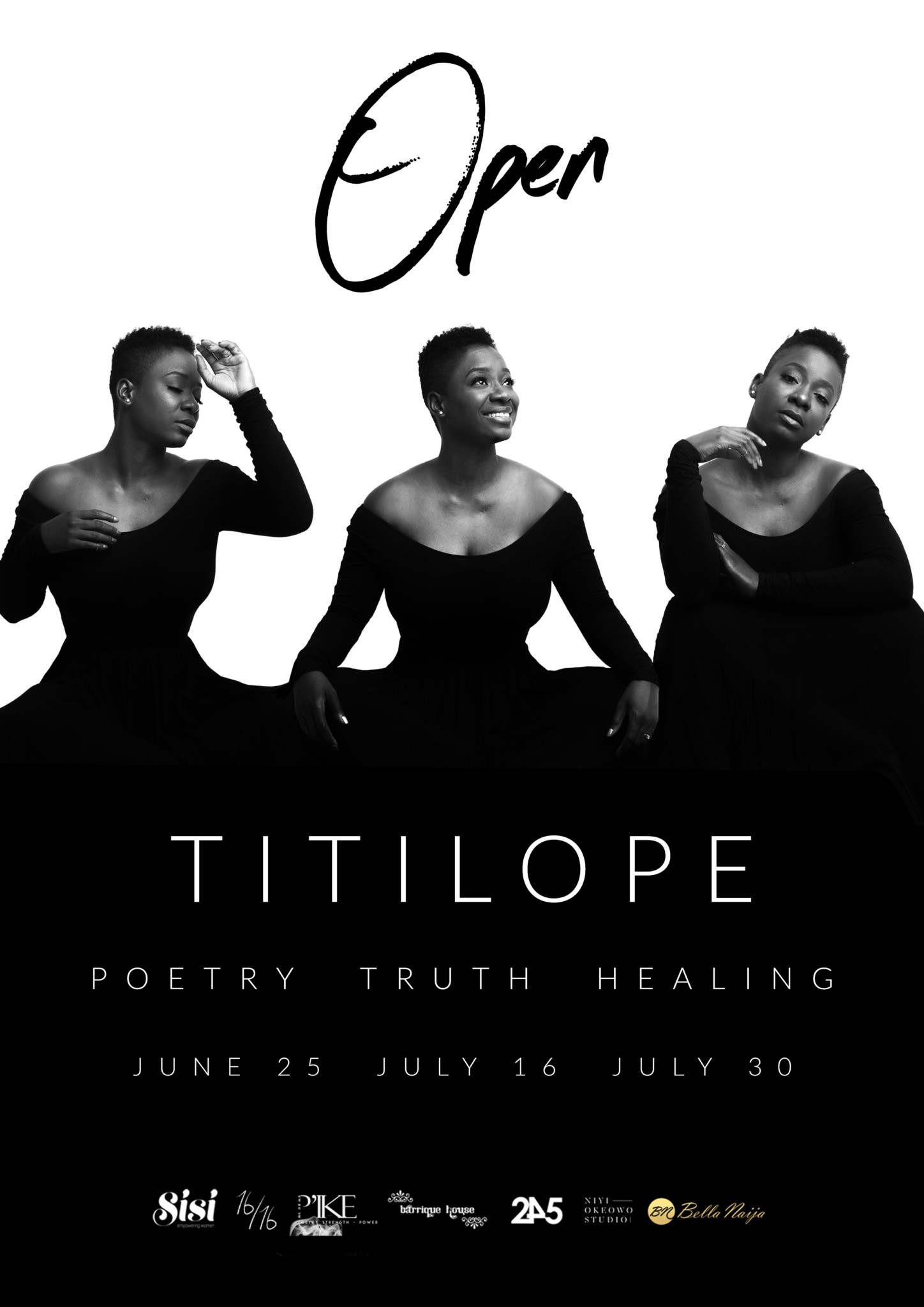 Open is a 3-part performance series on June 25, July 16 & July 30, 2017.
It is a meditation on surrender through poetry and music by Nigeria's leading performance poet, Titilope Sonuga.
Open is a journey of truth-telling as a pathway to healing and gratitude as a vehicle for joy.
How do we open our hands to let go of what does not belong to us and receive what was always ours? How do we remain true?
The opening show of the series will hold on June 25th at 16by16 where we affirm love, we insist that we are still here and we are still #open
Date: June 25, 2017
Venue: 16by16, 16 Kofo Abayomi Street, VI
Doors: 6 pm
ShowTime: 7 pm prompt.
RSVP & Ticket Purchase: www.titilope.ca/open
BellaNaija is a Media Partner.