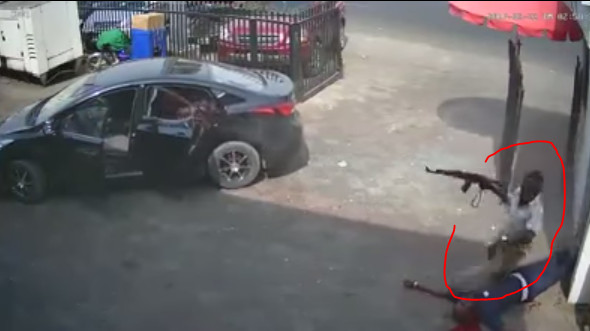 A three minute video of a bank robbery in Owerri, the Imo state capital has been trending online this past week, making people seeking information on the health status of a brave officer who engaged the robbers, killing one of them.
He has been identified as Sergeant Chukwudi Iboko.
Sergeant Iboko succumbed to his injuries a day after the robbery.
Watch the video HERE (Viewers discretion is advised).
**
This post has been updated to correct the day Sergeant Iboko died.