Africa Utopia is an annual festival celebrating the arts and culture of one of the world's most dynamic and fast-changing continents. Championed by Senegalese singer and human rights advocate Baaba Maal, the annual program features a range of talks, workshops, music, performances, fashion, and food.
8 AFWL Designers (past and present) showcased 9 capsule collections on a specially made catwalk on Southbank's outside terrace for this year's Africa Utopia.
The designers were:
Slow-Case by Odette Steele. Her remit was to highlight the throwaway culture of the Western world and how many of these unwanted fashions end up in Africa Markets. Odette showed her textile training to up cycle and redecorate the plain western textiles into something desirable and luxurious.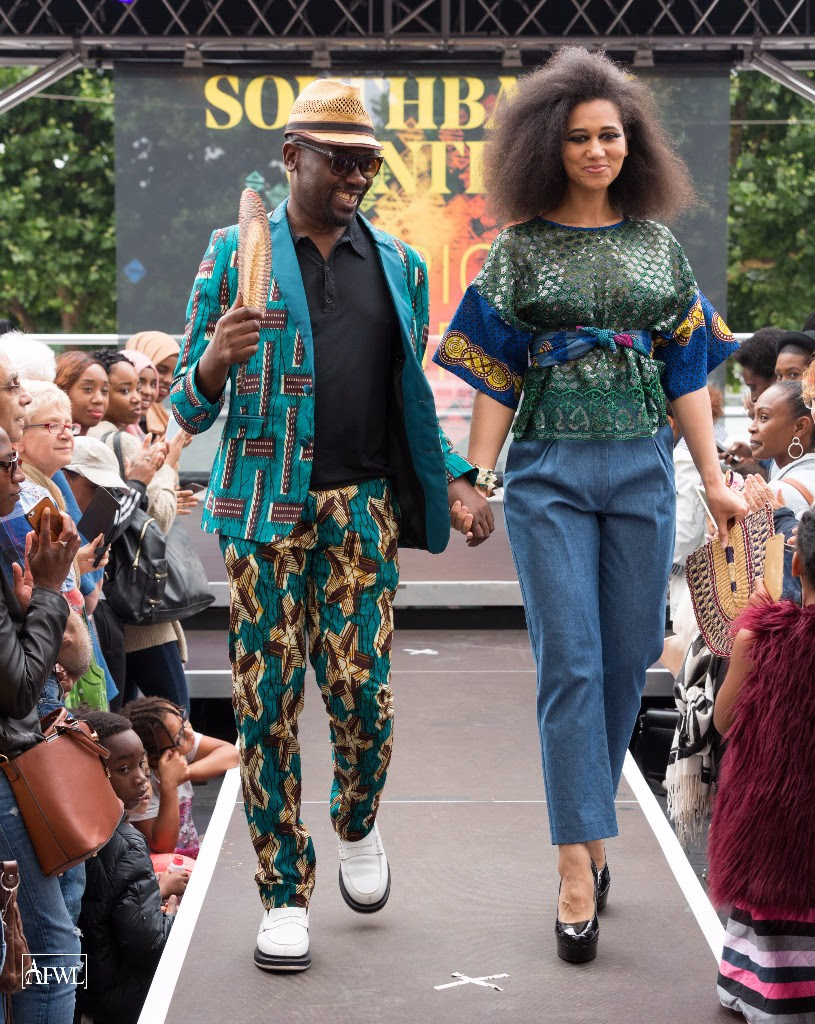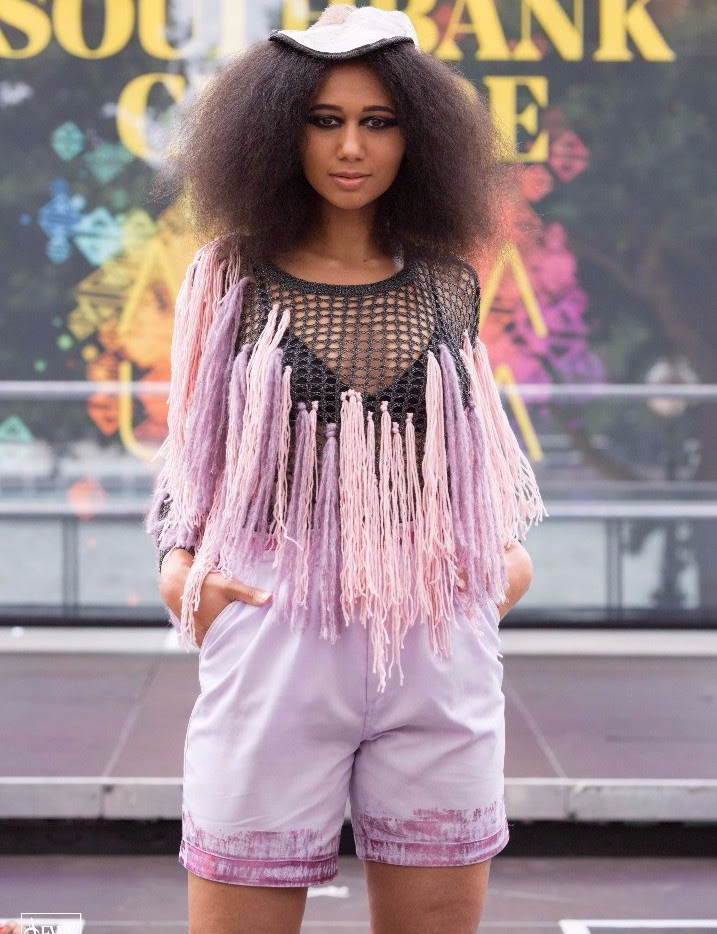 A past AFWL designer, Bola Obileye of Tote Collections showed us her love of vintage 1950s glamour with petticoat-ed rockabilly dresses in African print (of course!), mixed with Roy Lichtenstein pop art inspired pencil skirts and clutch bags. Totally inspiring!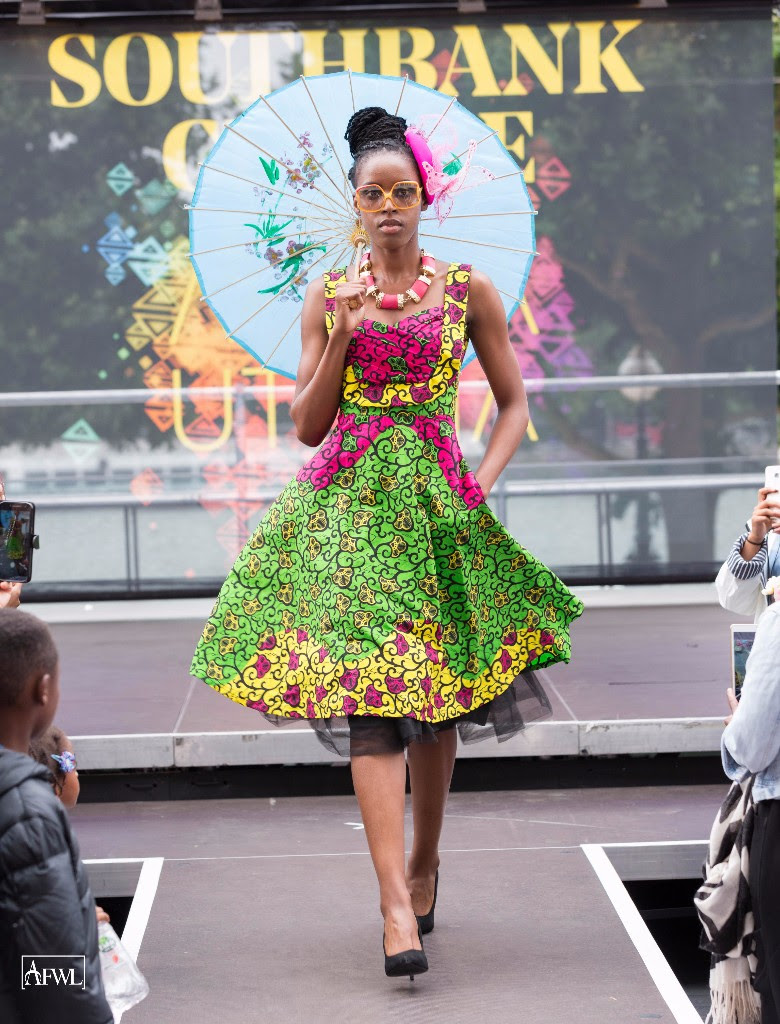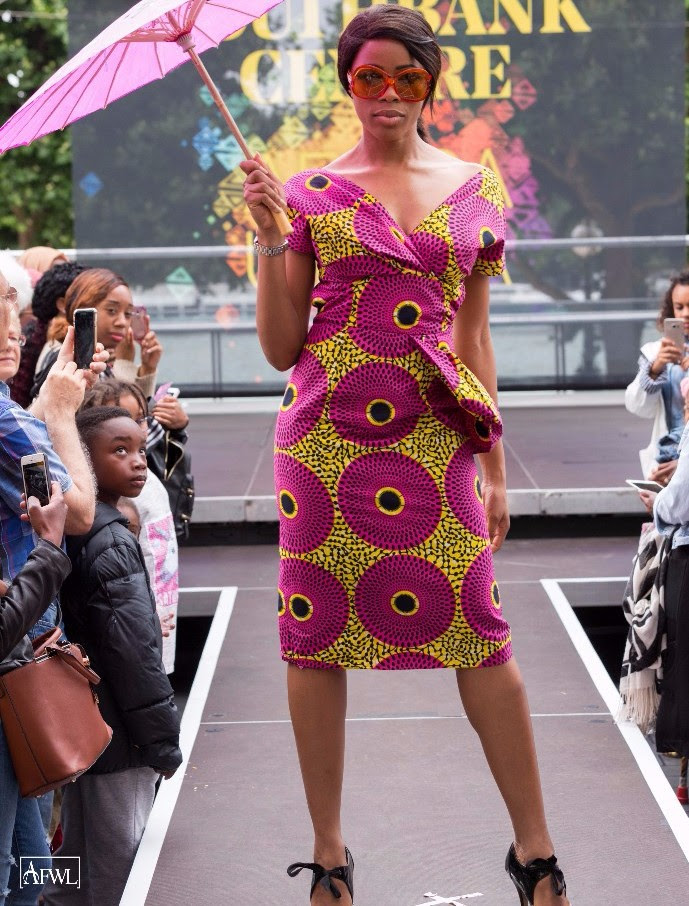 New-comer and freshly graduated Abisola Akanni showed us a collection of menswear that was full of fun, colour, drama.  Our male models absolutely loved this collection and didn't want to take it off!  Abisola is so unassuming, it makes us marvel at her imagination and we can't wait to see what she shows on the AFWL catwalk and in the future.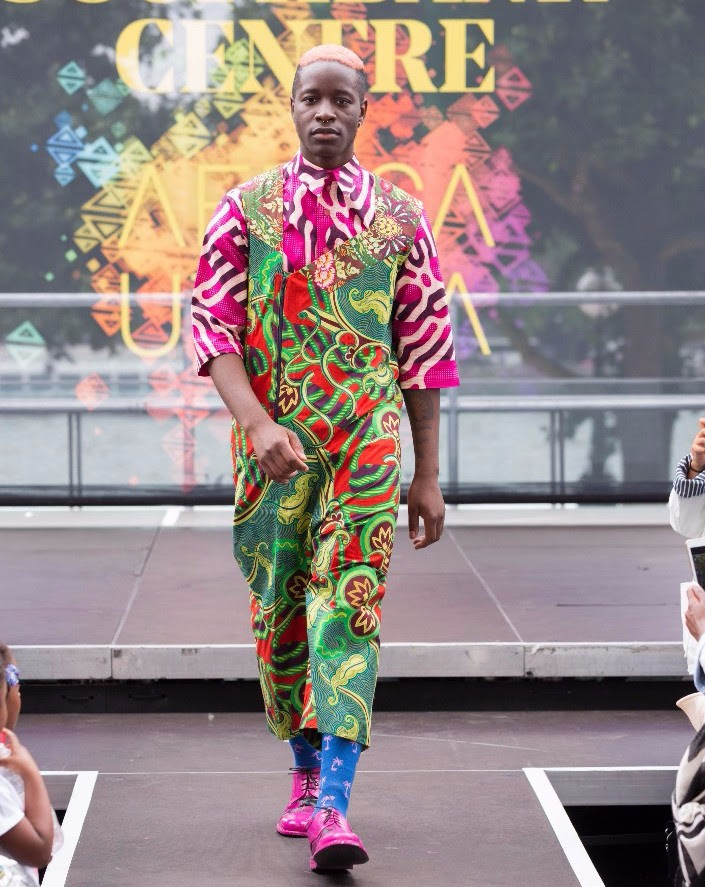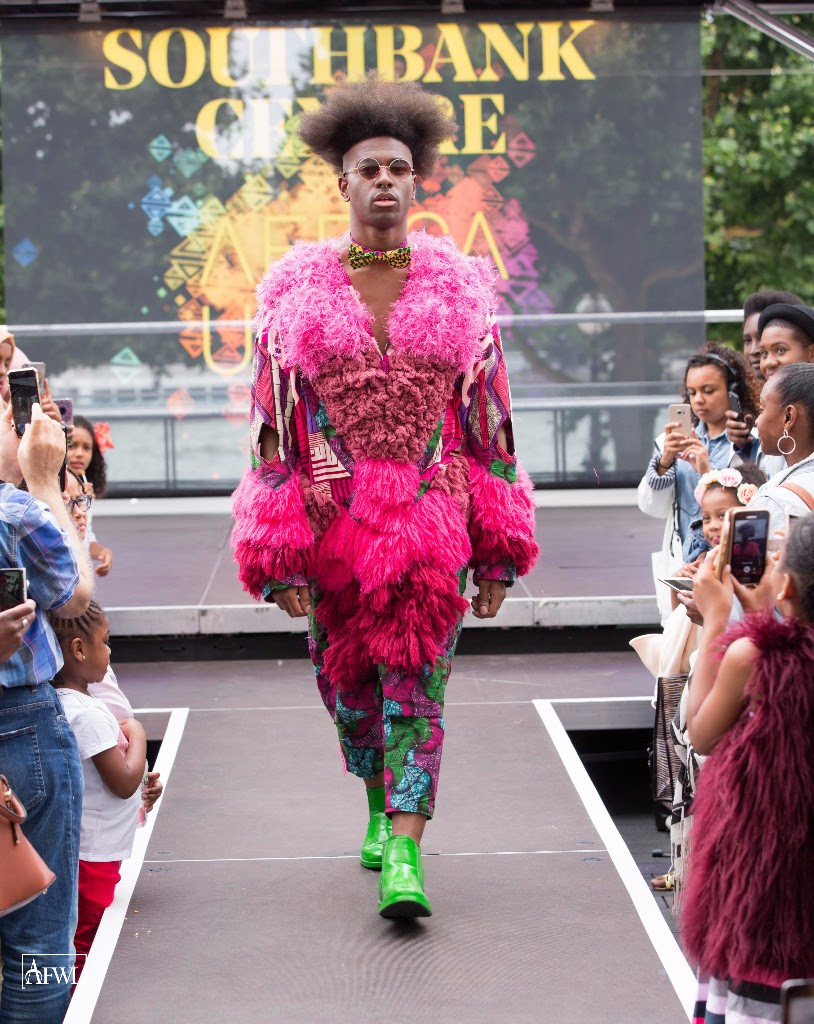 AFWL Head Stylist couldn't help but bring two collections to the catwalk.  Womenswear full of slinky glamor and shine; and menswear showing tailored dinner jackets paired with Japanese Obi belts and Africanized kimonos.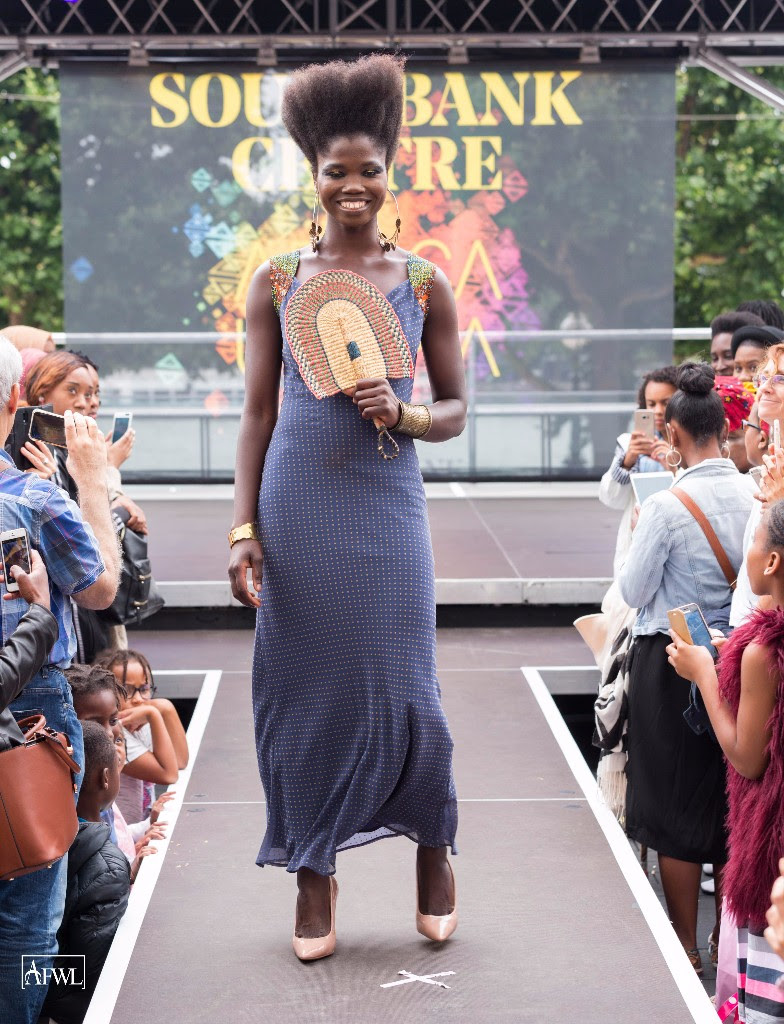 2 Nigerian menswear designers took the stage, Kola Kuddus and Del Africa, showing a modern twist on traditional Nigerian menswear. Ombré print and out of the ordinary embroidery took wax print to the next level and we loved it. We have to get more of these designs in London.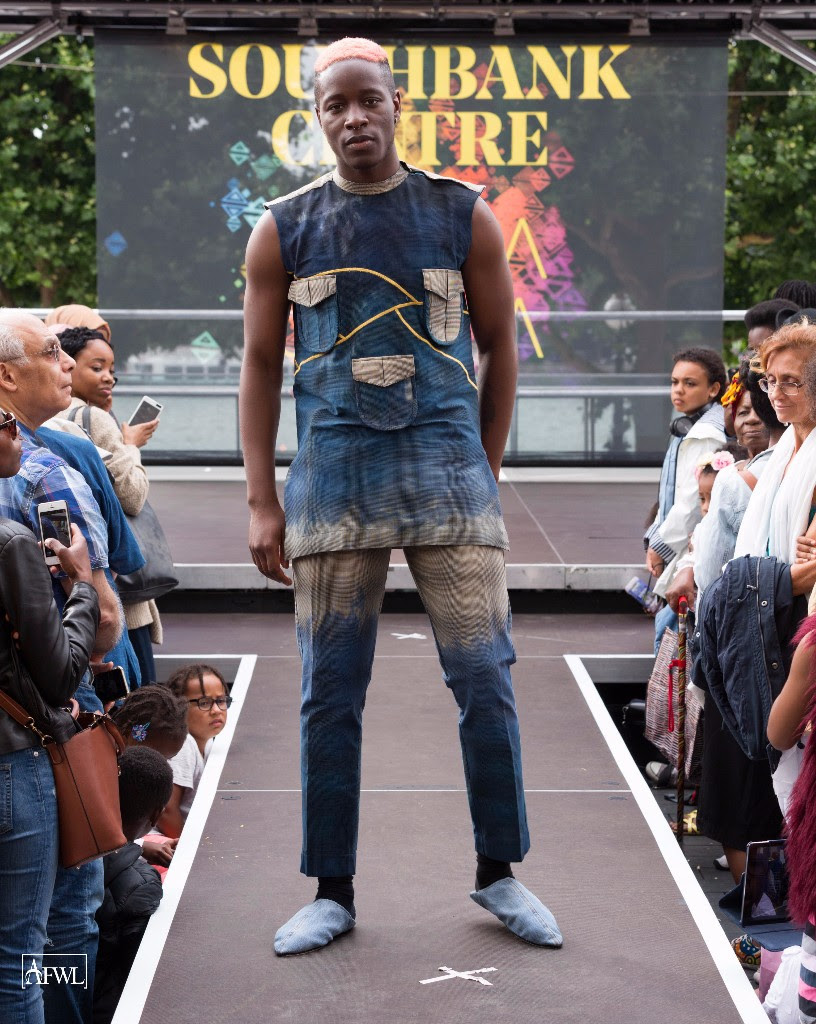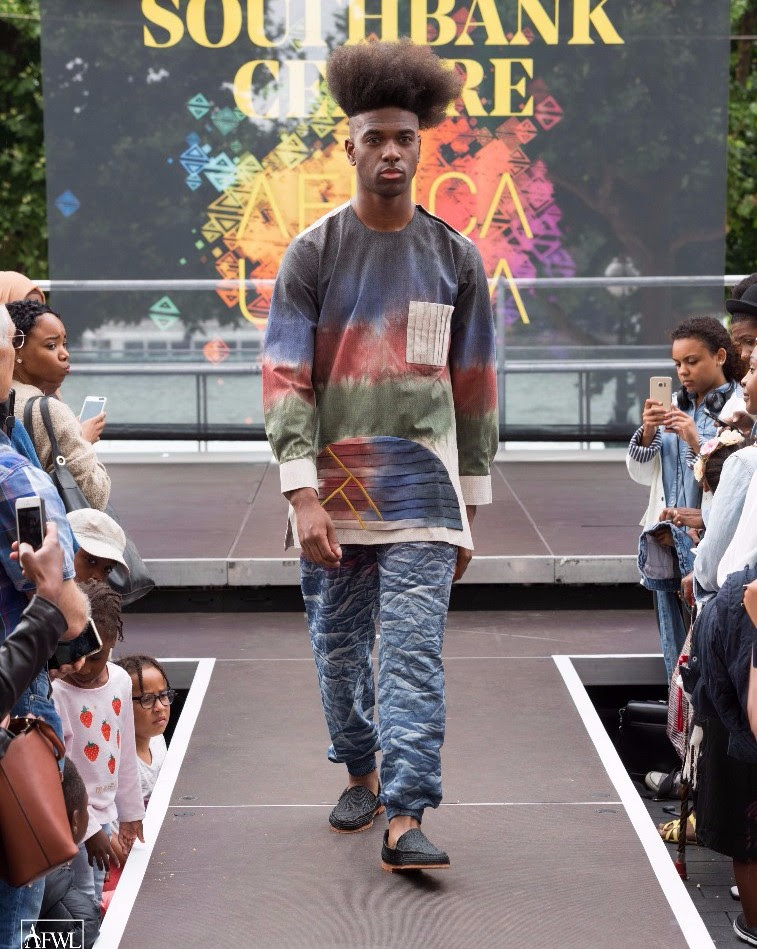 London based designer Yemzi wowed us with a complete print free collection, dark and moody, but beautifully tailored bang up to date playsuits, shorts, jackets that made out models bounce the runway.  She promises a new collection for Africa Fashion Week in August.  We can't wait to see it!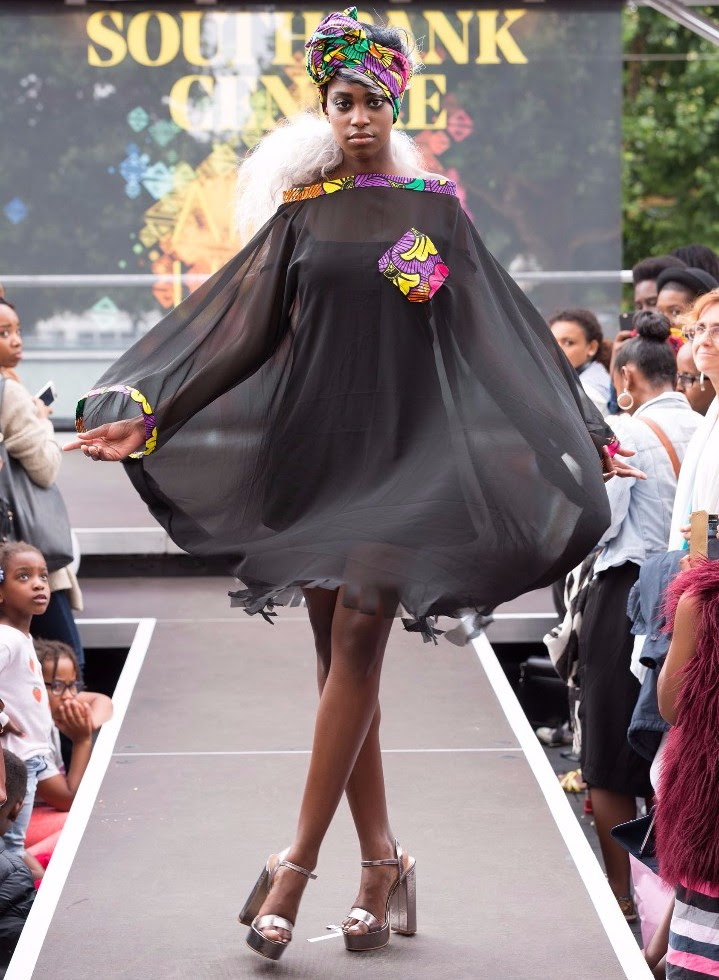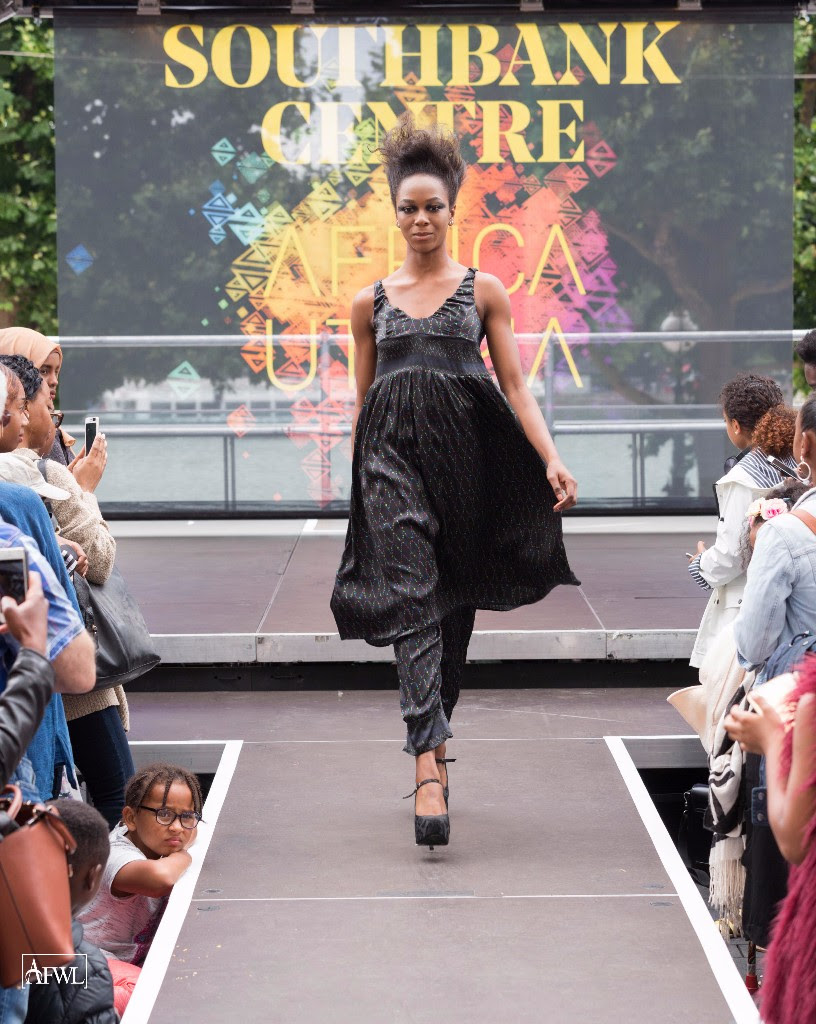 AFWL veteran designer Tina Ugo of Didi Creations showed next level caftan designs.  Beautiful sexy caftans – netted, bold print, lace.  All paired with head wraps and slink.  Beautiful.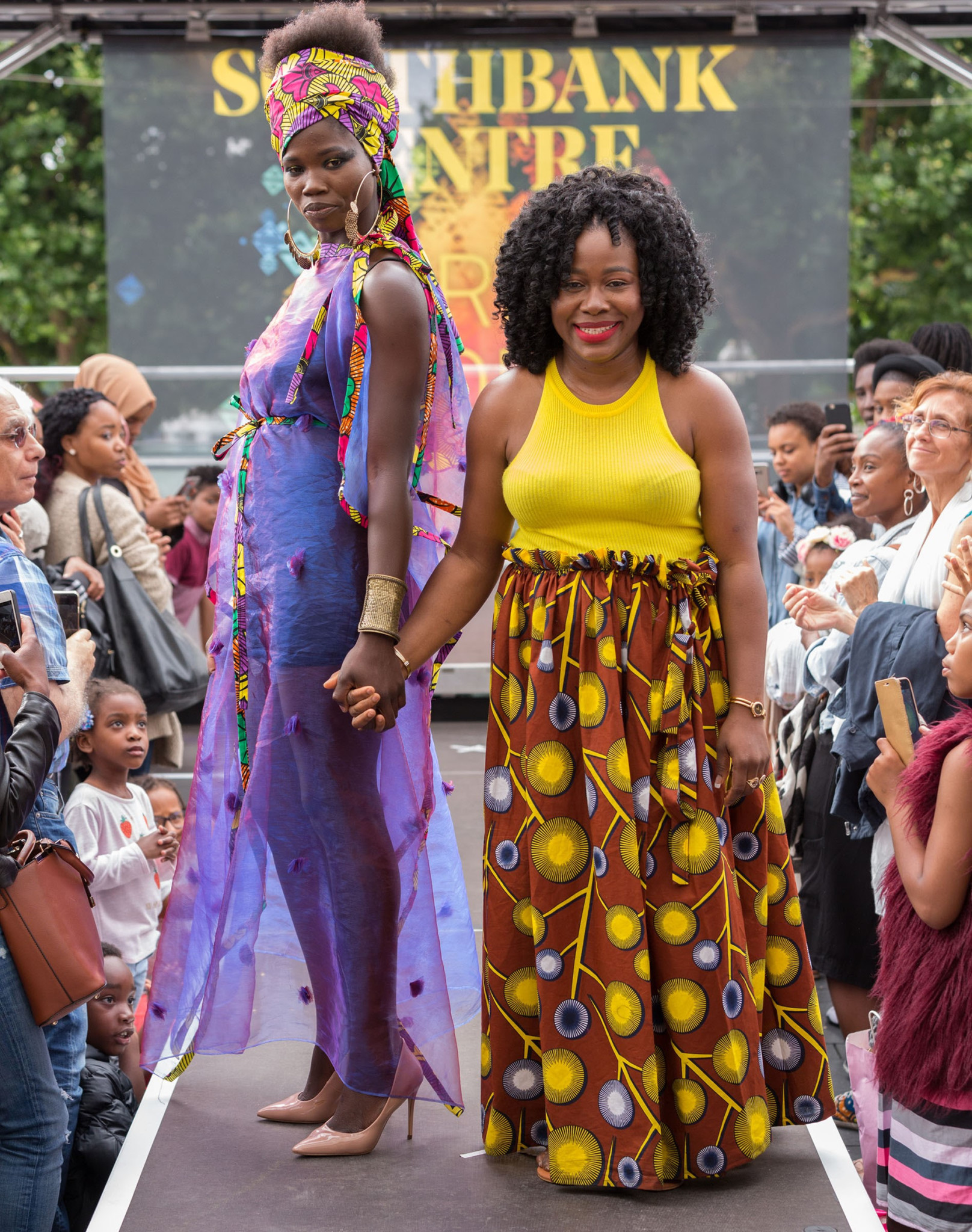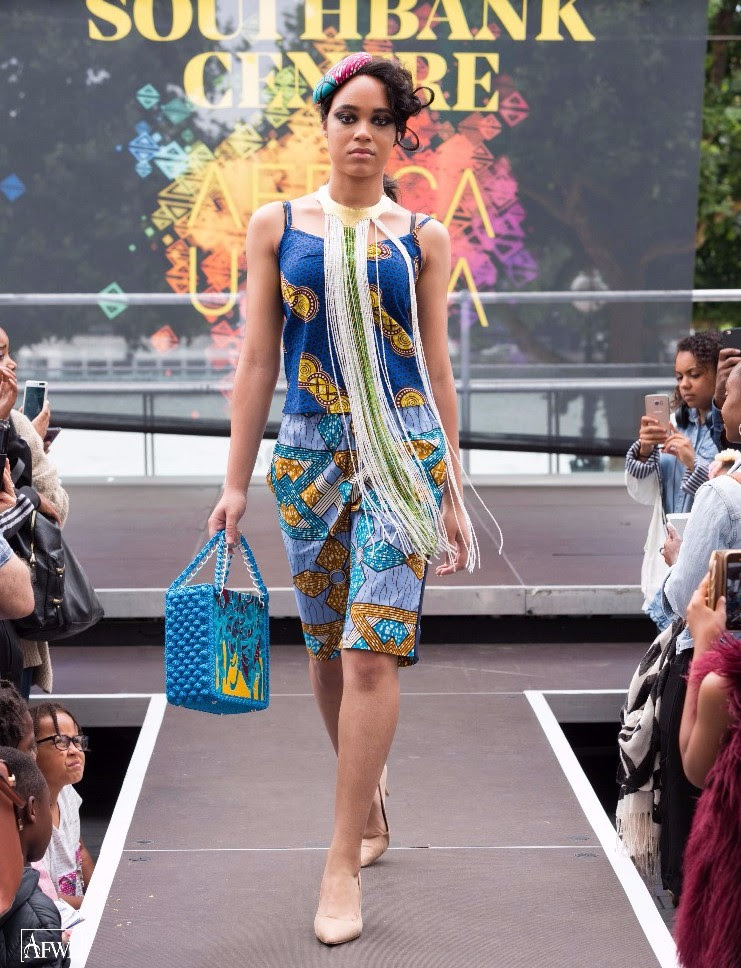 Credits
Brand: African Fashion Week London | @afwlondon
Photography: Rod Leon